Joe Gibbs Racing
Joe Gibbs Racing – Latest News, Drivers, Stats, Schedule
History
Joe Gibbs Racing (JGR) is an American racing team that kicked into gear in NASCAR in 1991. The group has won five Cup Series titles since the year 2000.
The group boasts of a solid advancement program for young drivers. In addition to that, the association established a diversity program with former NFL player Reggie White in 2004.
Riley Herbst is under a development contract. He drives for Kyle Busch Motorsports in the Truck Series and Joe Gibbs Racing in the ARCA Menards Series.
JGR ran vehicles from General Motors during the group's initial sixteen seasons. Joe Gibbs Racing won their first three titles during that time. Yet Joe Gibbs Racing hinted at their desire to cut all ties with GM after the 2007 season, following which they started pursuing Toyota.
In the NASCAR Cup Series, the group presently handles four full-time Toyota Camrys. In the Xfinity Series, on the other hand, the group handles three full-time Toyota Supras.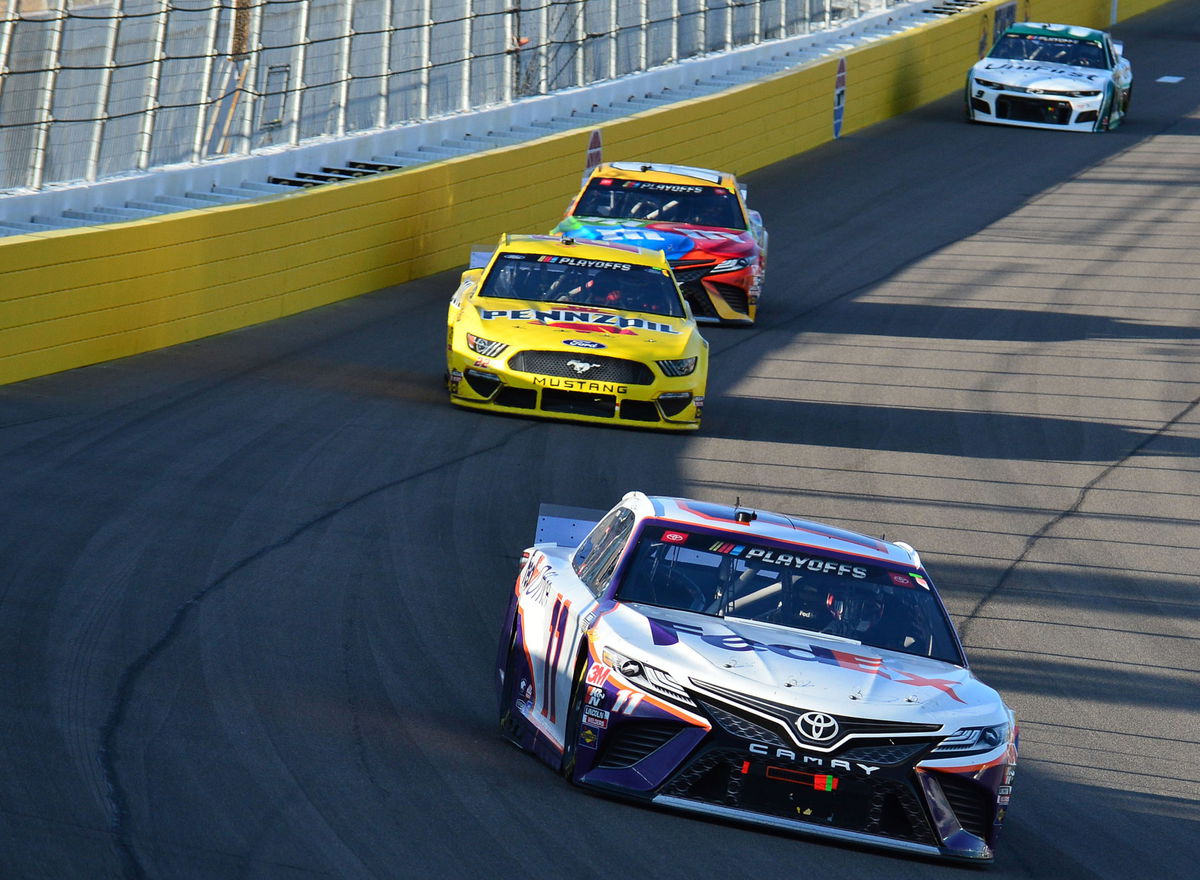 Achievements
The group has won 5 NASCAR Cup Series titles and 2 NASCAR Xfinity Series titles. Joe Gibbs Racing has won 365 races across different NASCAR arrangements and boasts of 301 pole positions to its name.
Drivers
The current setup for Joe Gibbs Racing in Cup Series is No. 11 for Denny Hamlin, the No. 18 for Kyle Busch, the No. 19 for Martin Truex Jr., and No. 20 for Erik Jones.
In the Xfinity arrangement, the setup is No. 18 for Riley Herbst, the No. 19 for Brandon Jones, and No. 20 for Harrison Burton.
Owners
The group is held and worked by Joe Gibbs, the former Washington Redskins (Washington Football Team) coach. His son, J. D. Gibbs, ran the group with him until his demise in 2019. The group is headquartered in Huntersville, North Carolina.
Owners
Joe Gibbs, Coy Gibbs
Base
North Carolina
Series
NASCAR Cup Series, NASCAR Xfinity Series, ARCA Menards Series
Race Drivers
NASCAR Cup Series:

11. Denny Hamlin

18. Kyle Busch

19. Martin Truex Jr.

20. Erik Jones

Xfinity Series:

18. Riley Herbst (R)

19. Brandon Jones

20. Harrison Burton (R)

54. Kyle Busch, Denny Hamlin (part-time)

ARCA Menards Series:

18. Riley Herbst, Ty Gibbs

Sponsors
NASCAR Cup Series:

FedEx, Mars (M&M's, Snickers, Skittles, Pedigree), Interstate Batteries, Sport Clips, Bass Pro Shops, Auto-Owners Insurance, Sirius XM, Sport Clips, Stanley Black & Decker, Reser's Fine Foods, Toyota, Sport Clips, Auto-Owners Insurance

Xfinity Series:

Monster Energy, Menards, Toyota Service Centers, DEX Imaging, Appalachian State University, Sport Clips

ARCA Menards Series:

Monster Energy

Manufacturer
Toyota
Opened
1992
Latest Race
2020 YellaWood 500 (Talladega)
Champions
Bobby Lobante, Tony Stewart, Kyle Busch
Race Victories
365
Net Worth
$230 million