Spire Motorsports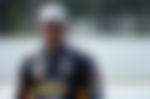 Spire Motorsports - 2021 Latest News, Drivers, Stats, Schedule
Spire Motorsports is an American racing team. Owned by Spire Sports + Entertainment, the group contends in the NASCAR Cup Series. Right now, the team handle the No. 77 Chevrolet Camaro ZL1 1LE for different drivers.
Spire Sports + Entertainment bought the charter from the Furniture Row Racing team, which was rendered non-functional on December 4, 2018. The group chose to use utilize No. 77.
ADVERTISEMENT
Article continues below this ad
Furniture Row Racing President Joe Garone joined the group to serve as the President of Spire Motorsports.
Spire Motorsports began a partnership with Chip Ganassi Racing to handle the No. 40 for Jamie McMurray at the 2019 Daytona 500 and Advance Auto Parts Clash.
Spire and Chip Ganassi Racing again formed a partnership in 2020; they raced the No. 77 at the Daytona 500 and Coca-Cola 600 for Ross Chastain.
On August 11, 2020, Spire Motorsports bought the resources of Leavine Family Racing. This allows the group to grow to a two-vehicle team in 2021.
Achievements
The group won their first Cup race at Daytona on July 7 at the 2019 Coke Zero Sugar 400.
It was the team's 18th race. Spire Motorsports won the race with Justin Haley running the vehicle.
Drivers
Using the Chevrolet Camaro ZL1s, the group races with numerous drivers. Reed Sorenson drives as a part-time driver in the No. 74.
ADVERTISEMENT
Article continues below this ad
Ross Chastain, J. J. Yeley, Garrett Smithley, B. J. McLeod, James Davison, Josh Bilicki, Stanton Barrett, Justin Haley are the drivers of the No. 77 race vehicle for the team.
Owners
The team is co-owned by NASCAR industry chiefs Jeff Dickerson and Thaddeus "T.J." Puchyr.
ADVERTISEMENT
Article continues below this ad
Owners
Jeff Dickerson, T. J. Puchyr
Base
Mooresville, North Carolina
Series
NASCAR Cup Series
Race Drivers
74. Reed Sorenson (part-time)

77. Ross Chastain, Reed Sorenson, J. J. Yeley, Garrett Smithley, B. J. McLeod, James Davison, Josh Bilicki, Stanton Barrett, Justin Haley

Sponsors
74. "Fake Steak"

77. AdventHealth, Melon Man Brand, Moose Fraternity, Dirty Mo Media, Bon Secours, Aquesta Bank, Formula One Imports, DECK Leadership, OilFire Rye Whiskey, Austin Hatcher Foundation, Parts Plus

Manufacturer
Chevrolet
Opened
2008
Race Victories
1
Debut
2019 Daytona 500 (Daytona)
Latest Race
2020 Xfinity 500 (Martinsville)
Spire Motorsports News Feed
---
---
---
---
---
---
---
---
---
---