WWE Raw
WWE Raw 2021: Latest News, WWE Rumors, Results
Nothing matches the nostalgia of a day spent watch WWE's Monday Night Raw. The audience, the atmosphere, the entrances - all speak of history, a long and glorious history with generations and generations of Superstars.
History
ADVERTISEMENT
Article continues below this ad
Raw started off in 1993, as WWF's Monday Night Raw. The new show was groundbreaking, trumping every other promotion that came before it.
Instead of the traditional way of recording matches in advance with small crowds and taped, voice-over discussions, Raw took place live. The audience could see a story unveil before their eyes instead of on TV.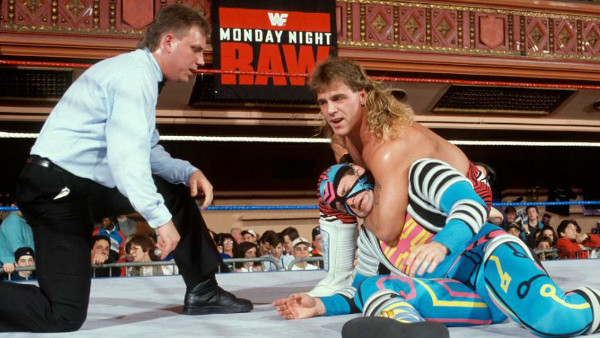 The show first began at the Grand Ballroom in Manhattan Centre, New York. However, due to the financial concerns, the show was taken on the road, and events were held at smaller arenas across America.
Monday Night Raw was a class above the rest and became popular quickly. It would have had an easy run if it wasn't for other forces.
Monday Night Wars
Business was good until World Championship Wrestling (WCW) entered the ring. WCW began airing Monday Nitro, its own show which directly clashed with the timings of Monday Night Raw.
The two biggest Wrestling shows in America clashed, and the Monday Night Wars began. The two were neck to neck in the competition. However, Nitro sent Raw flying away with the nWo.
This angle ensured WCW's supremacy in the ratings war for 82 straight weeks! Raw seemed out of the competition until WWE decided to pump it up.
Changing the brand name to Raw is War, WWE brought the fight to WCW with gold content, excellent promos, and huge matches. However, it still needed a golden push.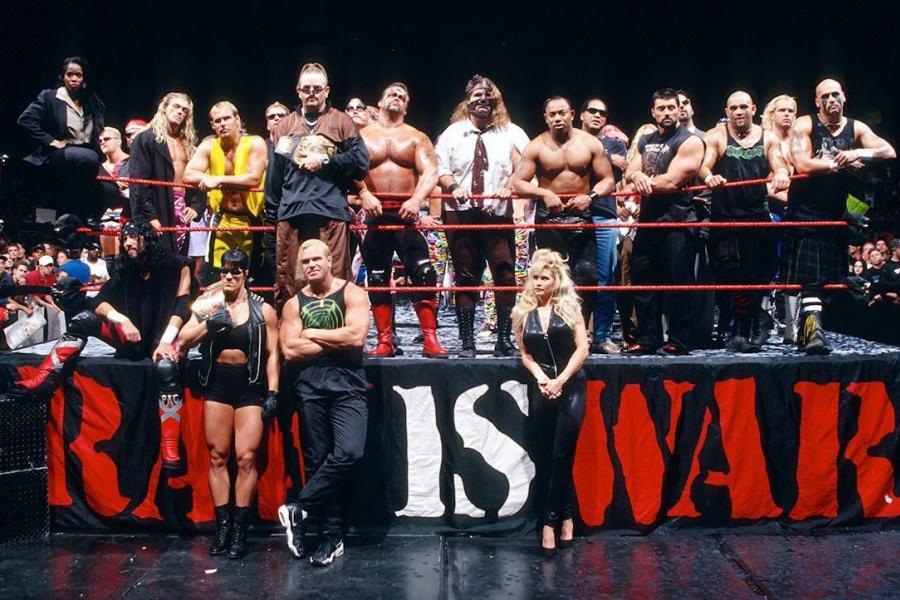 In 1998, WWE introduced something that would become immortal in the mind of every wrestling fan. WWF's Attitude Era immediately drew attention and closed in the gap with Nitro. The finest hour was yet to come.
Breaking WCW's winning streak
In the Raw following WrestleMania XIV, Vince McMahon himself went head-to-head with crowd favorite "Stone Cold Steve Austin" in a match that would finally break the winning streak of WCW. 
Everyone tuned in to watch the boss getting a beating from their own hero. Stone Cold had turned the tide and had the universe of fans backing him.
The involvement of Mr. McMahon and Shane McMahon in the fight made it all the more fun, and thousands of fans preferred to watch the Boss get a stunner than the normal WCW content.
Unable to trump the rallying powers of Stone Cold and a young Rock, Eric Bischoff attempted to turn the tide himself. 
Bischoff received leaked information that "Mankind" Mick Foley was going to win the WWF Championship from The Rock on January 4, 1999. Bischoff ordered announcer Tony Schiavone to give away the results before Raw aired, in order to take away the viewers.
However, the entire plan blew up in his face. 600,000 viewers immediately switched channels to watch "Mankind" defeat The Rock! 
WCW viewers got to see Hulk Hogan pin Kevin Nash after a single touch instead. This received huge criticism from their own fans.
Post-Attitude Era
This marked the moment where WWE won the Monday Night Wars, and the Attitude Era was at its peak.
Shortly after, Raw is War was renamed permanently to Raw once again, as WWE stepped into a world where it was king. 
Since then, Raw has been airing every Monday without fail, shifting from the traditional 2-hour format to a full three hours. WCW was soon bought by WWE, ending the war once and for all.
In 2016, Raw saw a brand split that divided its large roster to better accommodate Superstars. It occasionally clashes with the rival brand SmackDown at Survivor Series every year.
The 1000th episode of Raw aired on July 23, 2012, and featured a reunion of Superstars. The 25th Anniversary of Raw was celebrated on January 22nd, 2018, that saw a reunion of some Superstars.
Although WW Raw Ratings are seeing some hard times during the pandemic, it is set to make a full recovery to the Raw we know and love. We may be heading into yet another war, with AEW climbing up the ladder. Who knows? Maybe the best is yet to come.
Raw Roster
The Raw roster has seen some of the best Superstars come and go. Currently, the roster includes WWE Champion Drew McIntyre as one of the best competitors.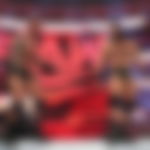 Not far behind is Randy Orton, "The Legend Killer," who is on a rampage, destroying everyone in his path.
Other prominent Superstars in the Raw Roster are Asuka, "The Fiend" Bray Wyatt, Alexa Bliss, New Day, Becky Lynch, Charlotte Flair, Bobby Lashley, MVP, Nia Jax, Keith Lee, and Triple H.
How do I watch WWE Raw 2021?
ADVERTISEMENT
Article continues below this ad
Raw airs every Monday Night at 8 PM E.T. You can watch the show through traditional streaming services and sports channels or exclusively on WWE Network.
How do I live stream WWE Raw?
You can live stream Monday Night Raw through WWE Network. You need to be a member to do this, so sign up now!
ADVERTISEMENT
Article continues below this ad
Created by
Vince McMahon
Country Of Origin
United States of America
Original Network
USA Network (current)

TNN/ Spike TV

Distributor/ Live Streaming
WWE/ WWE Network
History
1993 - present day
First event
January 11, 1993

 

Grand Ballroom Manhattan Centre,

New York City, USA

Date
Every Monday at 8 PM E.T.
Location
WWE Performance Centre/ WWE ThunderDome (Amway Centre), Orlando, Florida
Live Streaming
WWE Network
TV Channels
USA Network,

 

Sky Sports,

Paramount Network,

RTL9