trending
What Americans are reading
Toronto Raptors 2022: News, Schedule, Roster, Score, Injury Report
The Toronto Raptors are the only Canadian based team in the NBA. They are a part of the league?s Atlantic Division in the Eastern Conference. The Raptors won their maiden championship in 2019 to become the first non-American team to clinch the league.
?Moreover, they are the only team to be crowned champions without receiving a lottery pick since the creation of the draft lottery in 1985.?
The franchise is owned by Maple Leaf Sports & Entertainment, a professional sports and commercial real estate company. They own several franchises that have their base in Toronto, making them the largest sports and entertainment company in Canada.?
Toronto now hosts its home games at the Scotiabank Arena, where the atmosphere is always electric when the Raptors take the court. The recently redesigned Toronto Raptors logo contains a silver basketball, which has claw marks of a raptor and the team name surrounding it.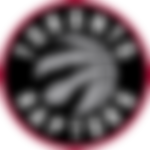 Their mascot is simply known as "The Raptor".He is a friendly velociraptor who dons basketball shoes, wearing a jersey with the number 95 on it, which signifies the year the franchise was established.??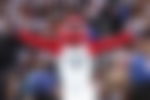 History
The Raptors came into existence in 1995 when the NBA planned their expansion into Canada. They were formed along with the Vancouver Grizzlies, who have now relocated to Memphis. Thus, Toronto is the only team representing Canada in the association.?
They didn?t enjoy much success in their early years, but saw good players play on their roster. The most notable one is Vince Carter, who dazzled the league with his high-flying dunks and extraordinary talent. Carter was instrumental in guiding the Raptors to their first-ever playoff series victory, but could not carry them further.?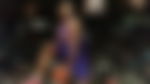 After Vince Carter left, the team struggled to recover, but DeMar DeRozan and Kyle Lowry formed a formidable backcourt pairing to uplift the team. They led the Raptors to win a trio of division titles, to establish themselves as one of the top teams in the Eastern Conference.?
Currently, the team is thriving under Masai Uriji, who serves as the president of the franchise. His quick-fire move of bringing in Kawhi Leonard earned them a championship and the status of being called one of the best in the East.?
Sponsors
The main sponsors of the Raptors are Sun Life Financial, one of the largest life insurance companies in the world. They have earned the privilege to promote their company through the Raptors? uniforms. Besides Sun Life, Toronto has tie-ups with several other companies, including Leon?s Furniture Ltd and CDW Canada.
The Raptors have bright colors in their primary uniforms. They use red, black, and white, which stand out on any occasion.?
Achievements and History
| | |
| --- | --- |
| Founded? | 1995 |
| Conference | Eastern |
| Division? | Atlantic |
| President | Masai Ujiri |
| General Manager | Bobby Webster |
| Head Coach? | Nick Nurse |
| Arena? | Scotiabank Arena |
| Championships (1) | (2019) |
| Conference Titles (1) | (2019) |
| Division Titles (7) | ? (2007, 2014, 2015, 2016, 2018, 2019, 2020) |
| Website | www.nba.com/raptors |
Toronto Raptors 2021-22 roster
| | | | | | |
| --- | --- | --- | --- | --- | --- |
| 3 | OG Anunoby | SF | 6-7 | 232 | July 17, 1997 |
| 4 | Scottie Barnes | PF | 6-9 | 227 | August 1, 2001 |
| 45 | Dalano Banton | SF | 6-9 | 204 | November 7, 1999 |
| 25 | Chris Boucher | C | 6-9 | 200 | January 11, 1993 |
| 33 | Gary Trent Jr. | SG | 6-5 | 209 | January 18, 1999 |
| 22 | Malachi Flynn | PG | 6-1 | 175 | May 10, 1998 |
| 11 | Justin Champagnie | SF | 6-6 | 200 | June 29, 2001 |
| 5 | Precious Achiuwa | C | 6-8 | 225 | September 19, 1999 |
| 7 | Kyle Lowry | PG | 6-0 | 196 | March 25, 1986 |
| 14 | Svi Mykhailiuk | SF | 6-7 | 205 | June 10, 1997 |
| 24 | Khem Birch | C | 6-9 | 233 | September 28, 1992 |
| 43 | Pascal Siakam | PF | 6-9 | 230 | April 2, 1994 |
| 17 | Isaac Bonga | SF | 6-8 | 180 | November 8, 1999 |
| 23 | Fred VanVleet | SG | 6-1 | 197 | February 25, 1994 |
| 18 | Yuta Watanabe | SF | 6-9 | 215 | October 13, 1994 |
| 1 | Goran Dragic | PG | 6-3 | 190 | May 6, 1986 |