ICC Cricket World Cup 2019
trending
What Americans are reading
ICC Cricket World Cup History
The ICC Cricket World Cup is a competition that takes place every four years.?The tournament is considered one of the world's most viewed sporting events. The first ever ICC Cricket World Cup took place in 1975 in England. Interestingly, the inaugural ICC Women's Cricket World Cup was held two years before the Men's, namely in 1973.
There are no restrictions for playing in the World Cup, but the top eight ranked teams gain automatic qualification, while the remaining seats are fought for in a qualifier tournament. A total of 20 teams have played in an ICC Cricket World Cup game, but the number of participants has dwindled over the years.
For the ICC Cricket World Cup 2019, only 10 teams will participate, including two qualifiers. This is a far cry from 14 teams that took part in 2015.
The next ICC Cricket World Cup will be held in 2023 for men. In addition to that, the next ICC Women's Cricket World Cup will be held in 2021.
Previous Winners
| | |
| --- | --- |
| West Indies | 1975, 1979 |
| India | 1983, 2011 |
| Australia | 1987, 1999, 2003, 2007, 2015 |
| Pakistan | 1992 |
| Sri Lanka | 1996 |
ICC Cricket World Cup Schedule
The hosts for this year's ICC Cricket World Cup are, England and Wales. The tournament is set to commence on the 30th of May and run until the 14th of July.
Kicking off the tournament will be hosts, England, who will play against South Africa. This year's Cricket World Cup venues will be in London, Nottingham, Bristol, Southampton, Taunton, Manchester, Birmingham, Leeds, Chester-le-Street and Cardiff.
ICC Cricket World Cup Records
Since the tournament began in 1975, plenty of records have been made and broken. India's Sachin Tendulkar boasts of the most runs in the World Cup, having scored 2,278 since his maiden World Cup in 1992 right up till 2011.
The highest team score belongs to the 2015 Australian cricket team, who scored 417 runs against Afghanistan. Australia's Glenn McGrath has taken the most wickets, namely, 71 wickets from 1996 till 2007. The highest individual score goes to Kiwi, Martin Guptill, who had an almighty knock of an unbeaten 237* against West Indies. Finally, Australia also holds the record of winning the most World Cups, with 5 under their belts.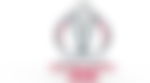 Prize money
Astoundingly, a cash award of $4 million is up for grabs for the eventual winners of the ICC Cricket World Cup 2019. In fact, it is the highest prize money on offer in the history of the tournament.
Format
This year, the ICC Cricket World Cup 2019 follows a round robin format. All 10 teams will play each other? once and the top 4 teams will advance to the semi-finals and the winners of the semis will play each other in the final.
Cricket World Cup Tickets
Tickets for the World Cup will be available here. However, a lot of these are selling fast, with just a handful left on the market.