trending
What Americans are reading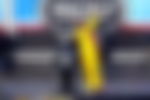 Daytona 500 - History, Past Winners, Race Results
History
The Daytona 500 is a NASCAR Cup Series race held yearly at Daytona International Speedway in Daytona Beach, Florida. A 500-mile-long race, itt is the first of two Cup races held each year at Daytona. The Coke Zero 400 is the second race.
The debut race was held in 1959. It has been the season-opening race of the Cup arrangement since 1982.
It is viewed as the most significant and renowned race on the NASCAR schedule. It even has the biggest prize value.
Since 1995, U.S. TV appraisals for the Daytona race have been the most elevated for any auto race of the year. The race has been outperforming the Indianapolis 500. The 2006 Daytona pulled in the sixth biggest live worldwide TV crowd of any game that year with 20 million watchers.
Unfortunately, this race is infamous for its crashes. In 2001, NASCAR legend Dale Earnhardt lost his life in a final lap accident.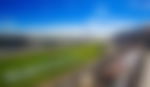 Track Origins
Daytona International Speedway is 2.5 miles long. It takes 200 laps to finish the 500-mile race. Notwithstanding, the race is considered official only after two stages of 120 laps are finished which accounts for 300 miles.
The track was somewhat on the sand and furthermore on the roadway close to the seashore. Prior occasions highlighted 200-mile races with stock vehicles. In 1959, the 500-mile stock vehicle race was held at Daytona. It was the second 500-mile NASCAR race.
Past Winners
Some of the best NASCAR drivers have won the prestigious Daytona race since its inception. Richard Petty has won the race most times; he has won the race seven times.
Cale Yarborough has won the race four times, whereas Denny Hamlin and Jeff Gordon have won the race three times each. NASCAR legend Jimmie Johnson has also won the race twice.
Denny Hamlin won the 2020 race by 0.014 seconds over Ryan Blaney on the second restart in overtime. Chris Buescher, David Ragan, and Kevin Harvick rounded out the top five.
Michael McDowell became the 2021 Daytona champion, securing the first win of his career.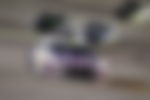 Name Changes
The name of the race has been changed quite a few times. It was known as the Inaugural 500 Mile International Sweepstakes in 1959. In 1960, it was named as Second Annual 500 Mile International Sweepstakes.
The race was name Daytona 500 from 1961 till 1990, it is also the current name of the race.
From 1991 to 1993 it was known as the Daytona 500 by STP. The race has been given many other names other the year such as Daytona 500 by Dodge and Daytona 500 by Toyota.
Venue
Daytona International Speedway
Location
Daytona Beach, Florida, United States
First race
1959
Distance
500 miles
Laps
200
Previous names
Inaugural 500 Mile International Sweepstakes?(1959)

Second Annual 500 Mile International Sweepstakes?(1960)
Daytona 500 by STP?(1991?1993)
Daytona 500 by Dodge?(2001)
Daytona 500 by Toyota?(2007)
Daytona 500?(1961?1990, 1994?2000, 2002?2006, 2008?present)

Most wins (Driver)
Richard Petty - 7
Most wins (Team)
Petty Enterprises - 9
Surface
Asphalt
Length
2.5mi
Turns
4
Where to watch on tv
NBCSN, Fox Sports, RDS, Sportitalia, Sport TV
Prize money
$23.6 million