Hendrick Motorsports
History
Known as one of the NASCAR Cup Series giants, Hendrick Motorsports is an American auto racing organization founded in 1984. Initially, it was known as All-Star Racing until 1985 when it got renamed. Owned by Rick Hendrick and Jeff Gordon, the team is based out of Charlotte, North Carolina.
HMS fields four full-time Cup Series teams and has merged with JR Motorsports when it comes to participating in the NASCAR Xfinity Series. However, it has been long since the team fielded a truck in the NASCAR Craftsman Truck Series. The last time it happened was in 2013.
ADVERTISEMENT
Article continues below this ad
Since its inception, Hendrick Motorsports has had the pleasure to have some stellar drivers racing for them. The likes of Jeff Gordon, Dale Earnhardt Jr, Mark Martin, Darrell Waltrip, Jimmie Johnson, and many others drove for them.
In 2023, HMS joined hands with Chevrolet and Goodyear Tires to enter the 24 Hours of Le Mans with an improvised version of the NASCAR Cup Series stock car in honor of NASCAR's 75th anniversary. The car was driven by Jimmie Johnson, Mike Rockenfeller, and 2009 Formula 1 World Champion Jenson Button.
Achievements and Wins
Hendrick Motorsports won their first-ever NASCAR Cup Series title in 1995 when Jeff Gordon won it for them. To date, they have won the title 14 times with 296 wins registered to their name in the competition. With 1212 top-five and 20178 top-ten finishes in 1326 starts, HMS has been a powerhouse in NASCAR's top-tier racing.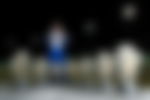 Jeff Gordon and Jimmie Johnson have won the title four and seven times respectively while Terry Labonte, Chase Elliott, and Kyle Larson have contributed one each so far. Additionally, they have 15 wins in the Xfinity Series and one win in the Truck Series.
Statistically, HMS enjoyed its best year in 2007 in the Cup Series by winning 18 races out of 144. It was the year Johnson claimed his second consecutive title before going on to win three more consecutive titles.
Who Are the Drivers for Hendrick Motorsports?
In 2023, Hendrick Motorsports have gone ahead with four teams in the Cup Series. With talented drivers including Kyle Larson, Chase Elliott, William Byron, and Alex Bowman at their disposal, HMS is strongly set up for title contention this season.
The #5 Chevrolet Camaro is driven by Kyle Larson. After winning the 2021 Cup Series title, Larson is one of the frontrunners for the championship in the ongoing season. Alongside him is another Cup Series champion, Chase Elliott. With his title-winning campaign in 2020, Elliott has established himself as one of the most talented drivers in the competition.
25-year-old William Byron has already shown a lot of potential and is touted to make it big in years to come. He drives the #24 car and has been very impressive in the 2023 campaign with 3 wins in just 17 starts. Coming to Alex Bowman, he drives the #48 car. Bowman is slowly but surely finding his way with HMS.
Best Moments of Hendrick Motorsports
It was on April 29, 1984, that Hendrick Motorsports registered its first-ever win in the Cup Series. The victory came through Geoff Bodine at Martinsville Speedway. Two years later, Bodine helps the team win its first-ever Daytona 500 on February 16, 1986.
While the team enjoyed a decent spell thereafter, no event could beat the feeling when Jeff Gordon won HMS its first-ever championship on November 12, 1995. It only got memorable for owner Rick Hendrick when his son, Ricky Hendrick won the race in Kansas in 2001. Unfortunately, Ricky lost his life in 2004 in a plane crash along with some close members of the family and HMS.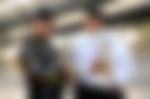 It is because of this very reason that Jimmie Johnson's win in Atlanta in 2004 was so memorable. The victory came just a week after the crash on October 31, 2004. Johnson continued his impressive run and won his first championship with HMS on November 19, 2006.
After going on an unbelievable run of five consecutive championships, he ultimately ended up with seven titles. His seventh title win came on November 20, 2016, as he equaled the record held by Richard Petty and Dale Earnhardt Sr. Almost two years later, Chase Elliott won at Watkins Glen International on August 5, 2018, to help HMS register their 250th win.
It only got more memorable when he helped the team win its 13th title with a win at Phoenix Raceway on November 8, 2020. The following year Kyle Larson made it back-to-back titles for Hendrick Motorsports with his first-ever championship win. Additionally, HMS's 296 wins in the Cup Series currently remain a record difficult to break.
Who Is the Owner of Hendrick Motorsports?
The man behind this legendary team is Joseph Riddick "Rick" Hendrick. After a short stint with driving, Hendrick became the youngest Chevrolet dealer in the United States. It was in 1984 that he started All-Star Racing, which later on started being known as Hendrick Motorsports. Along with HMS, he also co-owns JR Motorsports.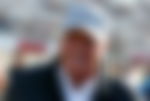 As per CelebrityNetWorth, Rick Hendrick is believed to have a net worth of around $1 billion. Without a doubt, Mr. H is one of the most successful team owners in NASCAR with 14 Cup Series championships. In fact, he was inducted into the NASCAR Hall of Fame class of 2017. Also, in 2020, he was inducted into the Motorsports Hall of Fame of America. It is likely that once he retires, Jeff Gordon is the one to replace him as the owner of Hendrick Motorsports.
Who Is the Chairman of Hendrick Motorsports?
Loyalty always pays well and Jeff Gordon is a living example of it. Having started his career with Hendrick Motorsports in 1992, he stayed with the team until 2016 when he retired from the sport. With an association this long, there are plenty of emotions involved.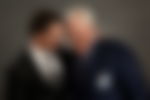 With four Cup Series titles and 93 wins in 805 starts, Gordon is no less than a legend at HMS. In fact, post his retirement, he joined the team as its Vice Chairman at the beginning of 2022. Not just that, he is also the co-owner of the company as he focuses on the company's competition and marketing groups. Given his trustworthy nature and passion for the team, there is no doubt that Gordon will become a deserving successor to Rick Hendrick.
Hendrick Motorsports Museum
To cherish its rich history, Hendrick Motorsports have built an emphatic museum. Interestingly, it is open for fans to visit without any charges during normal hours of operation. With a car collection of over 200, it is certainly a delightful walkthrough for the fans through the glorious HMS history.
ADVERTISEMENT
Article continues below this ad
Some of the most iconic cars driven by Jeff Gordon, Jimmie Johnson, Kyle Larson, and many others are stored in their original state. In addition to the cars, the museum also possesses vintage helmets, gloves, and suits worn by HMS's legendary drivers.
Along with that, a number of trophies are kept on display describing their respective achievements. All in all, it is a must-visit for the NASCAR fanatic and once again fall in love with the amazing team Hendrick Motorsports has been for almost four decades.
Owners
Rick Hendrick & Jeff Gordon
Base
Charlotte, North Carolina
Series
NASCAR Cup Series
Race Drivers
#5 Kyle Larson

#9 Chase Elliott

#24 William Byron

#48 Alex Bowman

Sponsors
Ally, Axalta, Chevrolet, HendrickCars.com, Hooters, Kelley Blue Book, Liberty University, Llumar Window Film, NAPA Auto Parts, UniFirst, Valvoline
Manufacturer
Chevrolet
Founded
1984
Latest Race
2023 Ally 400 (Nashville)
Champions
Jeff Gordon, Jimmie Johnson, Chase Elliott, Kyle Larson, etc.
Race Victories
345 (Combined victories considering all three NASCAR competitions)
Net worth
$315 million (As of 2020, as reported by Forbes)
ADVERTISEMENT
Article continues below this ad
Hendrick Motorsports News Feed
---
---
---
---
---
---
---
---
---
---