trending
What Americans are reading
Team Penske - Latest News, Drivers, Stats, Schedule
History
Team Penske is an American motorsports team established by Roger Penske. The group appeared in NASCAR in 1972 and runs three full-time Ford Mustangs in the NASCAR Cup Series and one full-time race car in Xfinity Series.
Roger Penske likewise runs a full-time IndyCar team.
Team Penske owns and operates the Penske Racing Museum in Scottsdale, Arizona. It displays 20 Penske Racing vehicles, alongside prizes and other memorabilia from Penske Racing's beginning days. The gallery centers basically around the group's achievements in the Indy 500 and NASCAR.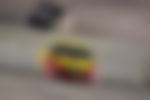 Achievements
Team Penske has won an aggregate of three drivers' titles. The group won two NASCAR Cup Series titles and one Xfinity Series title. It has dominated more than 170 races consolidated in both arrangements and has won 188 pole positions.
Brad Keselowski and Joey Logano have won the NASCAR Cup Series title for the team.
Drivers
The current setup for the team in Cup Series is No. 2 Brad Keselowski, No. 12 Ryan Blaney, and No. 22 Joey Logano. Austin Cindric will be the part-time driver in the Cup Series lineup for Team Penske.
In the Xfinity Series, Brad Keselowski is the part-time driver, while No. 22 Austin Cindric is the full-time racer for the group.
Best Moments of Team Penske
Owner
Group Penske is a part of Penske Corporation. The group is possessed and led by Roger Penske. Tim Cindric is the group president.
Owners
Roger Penske
Base
North Carolina
Series
NASCAR Cup Series, NASCAR Xfinity Series
Race Drivers
NASCAR Cup Series:

2. Brad Keselowski

12. Ryan Blaney

22. Joey Logano

TBA Austin Cindric (part-time)

Xfinity Series:

12. Brad Keselowski (part-time)

22. Austin Cindric

Sponsors
NASCAR Cup Series:

Discount Tire, Alliance Truck Parts, Miller Lite, Snap-On, Menards, Bodyarmor, Advance Auto Parts, Shell Pennzoil, AAA

Xfinity Series:

MoneyLion, Odyssey Battery, Snap-On, PPG, XPEL, Discount Tire, CarQuest, W?rth

Manufacturer
Ford
Opened
1972
Latest Race
2020 Season Finale 500 (Phoenix)
Champions
Brad Keselowski, Joey Logano
Race Victories
204
Net Worth
$152 million