trending
What Americans are reading
Cleveland Browns 2022: News, Schedule, Roster, Score, Injury Report
The Cleveland Browns were founded by Paul Brown and businessman Arthur B. McBride as a charter member of the All-American Football Conference in 1945. The early days of the AAFC were dominated by the Browns as they racked up an impressive 47-4-3 record through the league?s four seasons.? The Browns continued their dominance through the dissolution of the AAFC and joined up the NFL alongside the San Francisco 49?ers and the Baltimore Colts.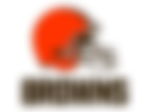 The club won their inaugural NFL season as well as the 1954, 1955, 1964 seasons. What?s more, they managed to pull off an unmatched feat by playing in their league championship game in each of the Browns? first ten years of existence. However, the Browns weren?t able to maintain their upward trajectory much longer as they didn?t win another championship from 1965 to 1995 despite making the NFL playoffs 14 times.
Since 1999, the Browns have continually struggled to find success. They have had only one playoff appearance in 2002 and only three winning seasons in 2002, 2007, and 2020. Additionally, there have been no playoff wins and winning less than one-third of their games in totality.? What?s more, the front office hasn?t seen much stability either with multiple Head Coaching changes since 1999 (10 full time and two interim).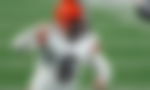 The Cleveland Browns have improved on their 6-10 season from 2019 going 11-5 in 2020 and placed third in the AFC North. The franchise went on to win the Wild? Card round by upsetting the Pittsburgh Steelers winning out 48-37.
However, they went on to lose the divisional playoffs to the defending champions Kansas City Chiefs 17-22.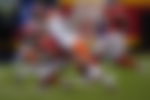 Logo
The 1970s saw the Browns use their orange helmet as the logo with a facemask. In 1986, the franchise went for a dramatic overhaul that saw a more 3-D helmet model and an updated facemask. Some of the shadows were removed from the logo and the angle was altered in 1993.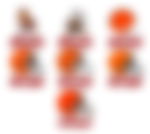 Since 1999, the Browns have made quite a few changes to their logos. After the 2005 season, the team made a slight adjustment to the orange color of the helmet and to the grey facemask. A more recent iteration of the Cleveland Browns identity came in the form of a ?safety? orange-colored helmet.
Cleveland Browns Owner Achievements
Jimmy Arthur Haslam III is a sports executive who is the co-owner of the Cleveland Browns alongside his wife Dee Haslam. Additionally, he?s the CEO of the Pilot Flying J truck stop chain. His father, Jim Haslam founded the Pilot Corporation in 1958 as the Pilot Oli Corporation.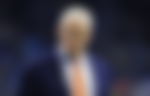 Furthermore, Haslam bought a minority interest in the Pittsburgh Steelers in 2008, and in 2012 he went on to purchase the Cleveland Browns for $1 billion. Forbes magazine valued the Browns at $977 million in 2011. The NFL rules prohibit ownership of multiple teams so Haslam sold his interest in the Steelers.
Cleveland Browns 2022 Sponsors
FirstEnergy Corp comes out as the naming rights sponsor of the Cleveland Browns. Arby?s Foundation had a tie-up with the Browns foundation wherein 520 students in need received free WiFi for one year to help a student who is engaged in their education and remote learning during the COVID-19 pandemic.
The Browns also have a deal with Splash Financial with a goal to help fans save money on their student loans. Moreover, Electronic Merchant Systems (EMS), a leading Cleveland based provider of merchant services and payment processing solutions. Through the partnership, EMS and the Browns have hosted the annual toy drive to benefit thousands of local kids during the holiday season.
Cleveland Browns 2022 Roster Foundation
Quarterbacks
#7 Jacoby Brissett

#15 Joshua Dobbs

#19 Josh Rosen

#4 Deshaun Watson

Running Backs
#24 Nick Chubb

#25 Demetric Felton

#34 Jerome Ford

#27 Kareem Hunt

#30 D?Ernest Johnson

#41 John Kelly

#40 Johnny Stanton

Wide Receivers
#17 Daylen Baldwin

#18 David Bell

#84 Ja'Marcus Bradley

#2 Amari Cooper

#82 Mike Harley Jr.

#83 Travell Harris

#11 Donovan Peoples-Jones

#10 Anthony Schwartz

#16 Javon Wims

#NA Easop Winston

#12 Mike Woods

#80 Derrick Dillon

#9 Jakeem Grant

#NA Isaiah Weston

Tight Ends
#88 Harrison Bryant

#86 Miller Forristall

#89 Nakia Griffin-Stewart

#81 Zaire Mitchell-Paden

#85 David Njoku

#87 Marcus Santos-Silva

Offensive linemen
#75 Joel Bitonio

#78 Jack Conklin

#68 Michael Dunn

#79 Drew Forbes

#72 Hjalte Froholdt

#62 Blake Hance

#74 Chris Hubbard

#66 James Hudson

#60 David Moore

#67 Ben Petrula

#70 Alex Taylor

#77 Wyatt Teller

#71 Jedrick Wills

#65 Elijah Nkansah

Defensive Linemen
#99 Taven Bryan

#90 Jadeveon Clowney

#96 Jordan Elliott

#95 Myles Garrett

#63 Glen Logan

#61 Chris Odom

#64 Roderick Perry II

#98 Isaac Rochell

#58 Isaiah Thomas

#93 Tommy Togiai

#59 Curtis Weaver

#97 Perrion Winfrey

#69 Chase Winovich

#94 Alex Wright

#92 Sheldon Day

#91 Stephen Weatherly

Linebackers
#56 Dakota Allen

#40 Tony Fields II

#54 Willie Harvey

#51 Jordan Kunaszyk

#28 Jeremiah Owusu-Koramoah

#50 Jacob Phillips

#44 Sione Takitaki

#5 Anthony Walker

#51 Silas Kelly

Defensive Backs
#37 D'Anthony Bell

#23 Martin Emerson

#38 A.J. Green

#33 Ronnie Harrison

#35 Lavert Hill

#49 Shaun Jolly

#36 Luther Kirk

#29 Herb Miller

#48 Parnell Motley

#20 Greg Newsome II

#21 Denzel Ward

#26 Greedy Williams

Special Team
#13 Corey Bojorquez

#8?Joseph Charlton

#3 Cade York
2022 Charity
Browns? owner Jimmy Haslam has served as an honorary chair for several community campaigns including Anderson Media Corporation, United Way of Greater Knoxville, National Association of Truck Stop Operators (NATSO), and the Boys & Girls Clubs of Cleveland. What?s more, the franchise has a ?Hats off to our Heroes? campaign wherein all team proceeds go to the ?HotoH? fund.
The ?Be the Solution? campaign sees Andrew Berry provide Brown's staff with an opportunity to turn words into action in the fight against racial injustice. The Cleveland Browns Foundation is also dedicated to improving the quality of education for students in Ohio by making investments by keeping kids engaged in school.
History and Achievements
Founded
1944
Owner
Jimmy Haslam
CEO (s)
Jimmy Haslam, Joe Banner, Ray Farmer
Head Coach
Kevin Stefanski
General Manager
Andrew Berry
Stadium
FirstEnergy Stadium
Location
Cleveland, Ohio
Sponsors
Splash Financial, FirstEnergy Corp, ManCan, Electronic Merchant Systems, Dr. Pepper Snapple Group, Buffalo Wild Wings, Arby?s
Championships
League championships (8)

AFC Championships (4)

1946, 1947, 1948, 1949

NFL Championships (4)

1950, 1954, 1955, 1964

Conference championships (11)

NFL American: 1950, 1951, 1952

NFL Eastern: 1953, 1954, 1955, 1957, 1964, 1965, 1968, 1969

Division championships (12)

AFC Western: 1946, 1947, 1948

NFL Century: 1967, 1968, 1969

AFC Central: 1971, 1980, 1985, 1986, 1987, 1989

Official Website
Cleveland Browns- www.clevelandbrowns.com