trending
What Americans are reading
UCLA Bruins 2021: News, Schedule, Roster, Scores, Injury Report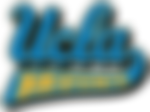 The UCLA Bruins compete in NCAA Men's Basketball as a part of the Pac-12 Conference. ?Some notable opponent teams from the conference are Oregon, Arizona State, Colorado, and USC. The nickname Bruins came into effect in 1926, when they changed their name from Grizzlies to avoid conflict with a rival team, the Montana Grizzlies.
The first logo was introduced in 1964. It was very simple and had ?UCLA? in capitalized letters in their iconic blue color. The logo stood for three decades until a new logo was introduced in 1995. It was a more well-defined version of the previous logo, and it included "Bruins." It has been in usage since then.
History
| | |
| --- | --- |
| Founded | 1919 |
| Conference | Pac-12 Conference |
| Athletic Director | Martin Jarmond |
| Head Coach | Mick Cronin |
| Arena | Pauley Pavilion |
| Championships (11) | 1964, 1965, 1967, 1968, 1969, 1970, 1971, 1972, 1973, 1975, 1995 |
| Conference Tournament Titles (4) | 1987, 2006, 2008, 2014 |
| Conference Regular Season Titles (31) | 1921, 1922, 1923, 1925, 1926, 1927, 1945, 1950, 1952, 1956, 1962, 1963, 1964, 1965, 1967, 1968, 1969, 1970, 1971, 1972, 1973, 1974, 1975, 1976, 1977, 1978, 1979, 1983, 1987, 1992, 1995, 1996, 1997, 2006, 2007, 2008, 2013 |
| Website | https://uclabruins.com/sports/mens-basketball |
Who is the Coach of the UCLA Bruins?
The current coach of the UCLA Bruins is Mick Cronin. The 49-year-old replaced the previous coach Steve Alford in April 2019. Following stints at Murray State and Cincinnati, Cronin signed with UCLA on a six-year contract worth $24.5 million. In his first season with the team, he led them to a 12-6 record and won the Pac-12 Coach of the Year for his work.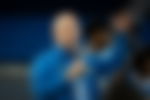 During his 13 seasons with Cincinnati, Cronin guided the team to the NCAA Tournament in each of the last nine seasons. Only five other coaches have achieved this so far.
Who is the Athletic Director of the?UCLA Bruins?
The current Athletic Director for the UCLA Bruins is Martin Jarmond. He was appointed in May 2020, following the retirement of long-time Director Dan Guerrero. He signed a six-year contract on a deal that is worth almost $1.4 million per annum. Jarmond arrived at UCLA after a three-year spell at Boston College.
He is currently a member of the NCAA Division I Men's Basketball Oversight Committee.
Achievements and Championships
The UCLA Bruins are the most successful team in NCAA history in terms of titles. They have won a record 11 NCAA Division 1 titles so far, with victories in 1964, 1965, 1967, 1968, 1969, 1970, 1971, 1972, 1973, 1975, 1995.
Legendary coach John Wooden led them to 10 titles in 12 years between 1964-1975. He also led them to a historic 88-game winning streak, which translated to four unbeaten seasons. Wooden is considered the greatest college coach the country has seen for these unprecedented achievements.
In the post-Wooden era, the Bruins have won just one title, which came in 1995 under coach Jim Harrick.
Coach Ben Howland leading the team to three straight Final Fours in the late 2000s was the best run they had in recent years.
Greatest NBA Players
The UCLA basketball program is adept at producing Hall of Famers. Many talented players like Bill Walton, Jamaal Wilkes, Reggie Miller, and have come through their ranks. But, undoubtedly, the best Bruin to play in the NBA is Kareem Abdul-Jabbar. During his three seasons with the Bruins, Kareem won the title and was named National College Player of the Year in every season he played.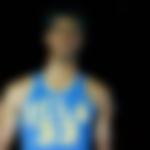 Russell Westbrook, Jrue Holiday, and Kevin Love are some UCLA products that are currently plying their trade in the NBA.
Mascot and Uniform
The mascot for the UCLA Bruins is called Joe Bruin. Earlier in the 1930s, the Bruins had a live bear (with a trainer) but then the Joe Bruin costume emerged in the 1960s. In 1967, the Bruins introduced Josephine (Josie) Bruin, who is a female bear who appeared alongside Joe. The current design of the mascot costume was unveiled in 1996.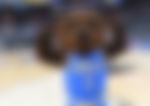 The primary colors for Bruins' jerseys are blue and gold.
Current Roster
The UCLA Bruins currently have 13 players on their 2020-21 roster.
Position
Jersey

Number

Name
Height
Weight

G

0

Jaylen Clark

6-5

195

G

1

Jules Bernard

6-6

205

F

2

Cody Riley

6-9

255

G

3

Johnny Juzang

6-6

210

G/F

4

Jaime Jaquez Jr.

6-6

220

G

5

Chris?Smith ,

6-9

215

G

10

Tyger Campbell

5-11

180

G/F

13

Jake Kyman

6-6

220

F

14

Kenneth Nwuba

6-9

255

F

23

Logan Cremonesi

6-7

210

F/C

24

Jalen Hill

6-10

245

G

34

David Singleton

6-4

210

G

43

Russell Stong

6-3

190
Schedule
The Bruins 2020-21 campaign begins with an away game against San Diego State on November 25. They have nine games for the regular season which ends with an away game at Oregon on December 23.
The full schedule is available on the college website.