trending
What Americans are reading
Call of Duty 2022: Modern Warfare II
Call of Duty: History and Sale in 2022
Over the span of two decades, the phrase 'Call of Duty' has become a household name. Starting in 2003, Call of Duty is a first-person shooter video game franchise published by Activision.
The franchise has given rise to some of the most popular FPS titles, with Infinity Ward and Treyarch developing most of them. Sledgehammer Games and other studios have also contributed to developing some titles. Fans are greeted with a new Call of Duty game every year, with the above-mentioned studios rotating their role as the primary developer.
First-person shooter video game Call of Duty: Modern Warfare II was created by Infinity Ward and released by Activision in 2022. It serves as the nineteenth entry in the overall Call of Duty franchise and is a follow-up to the 2019 reboot. For the PlayStation 4, PlayStation 5, Windows, Xbox One, and Xbox Series X/S, it was published on October 28, 2022.
The game takes place in a realistic, contemporary environment, just like its predecessor. The campaign centers on the pursuit of terrorist Hassan Zyani, who is in possession of American-made ballistic missiles, by multinational special operations unit Task Force 141 and Mexican Special Forces unit Los Vaqueros. Modern Warfare II continues to offer cross-platform multiplayer thanks to a new iteration of the IW engine.
Call of Duty: Modern Warfare II became the fastest-selling Call of Duty game of all time. The game grossed $800 million in its first three days and $1 billion in 10 days, surpassing the series' previous record holders, 2011's Call of Duty: Modern Warfare 3 and 2012's Black Ops II. It is the best-selling game of 2022 in the United States.
In the UK, Modern Warfare II became the best-selling game in its first week of release. In Japan, the PlayStation 4 version of Call of Duty: Modern Warfare II sold 24,371 physical copies during its release week, making it the second best-selling game in the country for the week. The Sony PlayStation 5 version sold 17,710 physical copies in Japan in the same week, ranking sixth among video game sales across all formats.
In the fourth quarter of 2022, Call of Duty: Modern Warfare II had the biggest opening quarter in franchise history, earning $1.85 billion. This is $694 million more than last year in the last quarter of 2021.
Popular running Call of Duty titles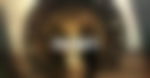 The 2019 title is a reboot of the Modern Warfare series and also the sixteenth main entry into the overall Call of Duty series. Developed by Infinity Ward and published by Activision, Modern Warfare was released globally on October 25, 2019, for PC, PlayStation 4, and Xbox One.
The gameplay takes place in a modern-day and realistic setting. Although set in a distinct timeline from the other Modern Warfare games, several popular characters from the Modern Warfare subseries including Capt. John Price made their return.
Call of Duty: Warzone
On March 10, 2020, Infinity Ward, Raven Software, and Activision released a free-to-play battle royale extension of 2019's Modern Warfare known as Warzone. Since its release, Call of Duty: Warzone has established itself as one of the most prominent battle royale titles.
Despite being a part of Modern Warfare, the battle royale extension does not require the purchase of the campaign and multiplayer. Warzone is the second battle royale in the franchise's history, following the Blackout mode from 2018's Black Ops 4.
This battle royale features 150 players in a lobby, (200 in some limited-time modes) which is much more compared to the 100 players supported by other battle royale titles. Within the first month of its release, Warzone exceeded 50 million players and has kept gaining immense popularity ever since.
Warzone 2.0
Infinity Ward and Raven Software created the free-to-play battle royale video game Warzone 2.0. It is a follow-up to Call of Duty: Warzone from 2020. Despite being a component of Call of Duty: Modern Warfare II in 2022, the game may be purchased independently. Modern Warfare II Season 1 material included its debut. The game supports cross-platform play and adds the DMZ extraction mode.
Call of Duty: Black Ops Cold War
Black Ops Cold War?is the newest iteration in the Call of Duty franchise. The game, jointly developed by Treyarch Studios and Raven Software, launched worldwide on November 13, 2020.
The gameplay takes place during the 80s when the Cold War was at its peak. In addition to bringing back the elements of the Black Ops subseries, popular characters from the subseries also make their return. Alex Mason, Jason Hudson, and Frank Woods come together to prevent a possible global war.
Black Ops Cold War is the seventeenth installment in the overall series and the sixth in the Black Ops series. In December 2020, the developers integrated Black Ops Cold War with Call of Duty Warzone.
Since its origination as a franchise, Call of Duty has earned more than $15 billion and has sold more than 300 million copies worldwide, as of May 2019. This makes it the most successful video game franchise created in the United States, and the sixth highest-grossing video game franchise of all time.
Details
First release
Call of Duty was released on October 29, 2003
Latest release
Call of Duty: Modern Warfare II released on 17 September 2022

Call of Duty: Warzone 2.0 released in 14 November 2022

Main series and Spin-Offs
Sequel to the 2019 Reboot of Call of Duty: Modern Warfare
Developers
Infinity Ward,?Treyarch,?Raven Software,?Toys for Bob
Genre
First-person shooter Multiplayer Online Game
Platforms

?

PlayStation 5,?PlayStation 4,?Xbox One,?Xbox Series X and Series S,?Microsoft Windows
Upcoming Ventures
Modern Warfare 3, the next big Call of Duty release, received its Season 5 update in August, but fresh official material has drawn a picture of what we might anticipate from the game's release in 2022. According to the leaks, it originally existed as an expansion for MW2 and would include a variety of multiplayer levels from the first, iconic game of the same name. A formal announcement ought to be made shortly, with August appearing to be the most likely month.
Activision Blizzard unarguably holds the right to the biggest FPS game ever created in the history of eSports.