Bellator MMA

History
Bellator MMA is one of the world's largest mixed martial arts promotions and is recognised as the closest competitor to the UFC. The term Bellator has its origin in Latin language which translates to 'warrior' in English.
ADVERTISEMENT
Article continues below this ad
Bjorn Rebney founded the company in 2008 and ran it until 2014, before departing and handing the reins to Scott Coker. Presently, the company has successfully hosted 242 numbered events. 

The former Strikeforce executive made the move after his contract with Zuffa expired. Following Coker's arrival, Bellator MMA pivoted to a more traditional North American approach to the sport. This is a departure from the organization's tournament format during its initial phase. 
Bellator's tournament format
Bellator MMA has played host to a variety of tournaments under its older format, with 11 seasons of Bellator Fighting Championship held in 4 years from 2009 to 2014. The tournaments saw fighters of specific weight classes compete for a shot at the divisional title. 
Also in 2013, the promotion aired a single-season series called Fight Master: Bellator MMA where Randy Couture, Frank Shamrock, Greg Jackson, and Joe Warren served as coaches. 
Like all American martial arts organizations, the rules for fights in the Bellator promotion are exactly the same with eye gouges and groin strikes deemed as illegal offenses for which fighters can incur point penalties or be disqualified. 
Along with MMA, Bellator has a kickboxing promotion which has hosted 12 events since its inception in 2016.
Some big names who are part of Bellator MMA
At present, the company is home to some of the biggest MMA names including former UFC Champions like Cris Cyborg, Frank Mir, and Lyoto Machida. Current Bellator Champions include Ryan Bader, Douglas Lima, Patricio Freire, and Ilima-Lei Macfarlane. Additionally, the promotion is home to big names such as Fedor Emelianenko, Gegard Mousasi, and Cat Zingano.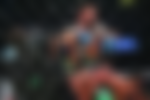 Currently, there are 7 divisions for male fighters in Bellator. These are heavyweight, light heavyweight, middleweight, welterweight, lightweight, featherweight and bantamweight. The promotion offers 2 divisions for its female talent at Featherweight and flyweight. 
ADVERTISEMENT
Article continues below this ad
List of Champions at Bellator MMA
Bellator MMA has 5 world champions across 9 divisions. 2 fighters are double champions and 2 divisional titles are vacant at present. 
ADVERTISEMENT
Article continues below this ad