Carolina Panthers
Carolina Panthers 2021: News, Schedule, Roster, Score, Injury Report
The Carolina Panthers are a member club of the NFC South division and play alongside the Atlanta Falcons, New Orleans Saints, and Tampa Bay Buccaneers. The Panthers came in as the league's 29 franchise in 1993 and began playing in 1995. The franchise is registered as Panther Football LLC and is worth approximately US $2.3 billion.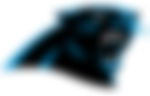 The franchise hasn't been able to seal the deal in a couple of Super Bowl appearances but they managed to win six division titles thus far. The Charlotte-based organization fell to the New England Patriots at Super Bowl XXXVIII losing the game 32-29. Their final appearance at the Super Bowl came back in 2015 when they were bested by the Denver Broncos.
ADVERTISEMENT
Article continues below this ad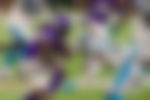 The Carolina Panthers had a disappointing campaign in 2020 and failed to qualify for the playoffs. The Panthers placed with a 5-11 regular-season record and placed third in the NFC South behind the Saints and eventual Super Bowl winner, the Tampa Bay Buccaneers. They managed to match their previous season record at 5-11.
Logo
The Panthers kept the same logo for 16 years after being founded and received a makeover in 2012. The logo was a success right from the get-go and only underwent minor alterations. The team's colors remained the same and the logo only was slight modifications to make It slightly more aggressive contemporary and three-dimensional.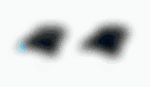 The revised logo retained ¾ view of the face, but the outline was removed and the silver was reserved for highlighting its eyes and sharp teeth.
Owner Achievements
David Alan Tepper is a billionaire businessman hedge fund manager and philanthropist. He owns not just the Carolina Panthers but also the Charlotte FC in Major League Soccer (MLS). Tepper is the founder and president of a global hedge fund based in Miami, Florida known as Appaloosa Management.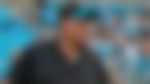 David Tepper is the richest man in the NFL. Tepper is ranked No. 41 on the Forbes List of 400 richest Americans and comes in with a Net Worth of $13 billion putting him ahead of Dallas Cowboys owner Jerry Jones who sits at No. 56.
Carolina Panthers 2021 Sponsors
Fanatics, a global leader for licensed sports merchandise, and Tepper Sports & Entertainment announced a long-term deal to become the company's official retail partner. Fanatics agreed to operate both the e-commerce and physical retail experience at the Bank of America Stadium. To celebrate the announcement, the new Panthers' online store offered 30 percent off and free shipping on purchases made on selected dates.
Additionally, Honeywell announced a collaboration with the Carolina Panthers to help bring back fans into Charlotte's Bank of America Stadium. Honeywell provided the stadium with air quality monitoring solutions as well as individual PPE packs for Panther's fans. Not to mention, Morris Jenkins announced a multi-year partnership with coming in as the official air conditioning, heating, and Plumbing service provider for the Carolina Panthers.
Carolina Panthers 2021 Roster Foundation
Quarterbacks
5. Teddy Bridgewater

7. Will Grier

15. Tommy Stevens

6. P.J Walker

Running backs
40. Alexander Armah

36. Trenton Cannon

28. Mike Davis

22. Christian McCaffrey

35. Rodney Smith

Wide receivers
11. Robby Anderson

14. Pharoh Cooper

12. D.J Moore

10. Curtis Samuel

16. Brandon Zylstra

Tight Ends
82. Chris Manhertz

80. Ian Thomas

86. Colin Thompson

Offensive linemen
63. Matt Kaskey

69. Tyler Larsen

67. John Miller

72. Taylor Moton

76. Russell Okung

61. Matt Paradis

64. Chris Reed

75. Michael Schofield

Defensive linemen
95. Derrick Brown

53. Brian Burris

97. Yetur Gross-Matos

78. Woodrow Hamilton

98. Marqquis Haynes

92. Zach Keer

96. Austin Larkin

94. Efe Obada

93. Bravvion Roy

Linebackers
56. Jermaine Carter

21. Jeremy Chinn

50. Julian Stanford

57. Adarius Taylor

54. Shaq Thompson

52. Tahir Whitehead

Defensive backs
33. Tre Boston

31. Juston Burris

24. Rasul Douglas

29. Corn Elder

42. Sam Franklin

38. Myles Hartfield

26. Donte Jackson

30. Natrell Jamerson

27. Kenny Robinson

23. Stantley Thomas-Oliver

Special teams
3. Joseph Charlton

44. J.J. Jansen

4. Joey Slye
2021 Charity
The Panthers assisted several non-profit organizations in North and South Carolina through the team's merchandise donation program. The team pledged their support for the important work of the region's non-profit agencies with donations of Panthers memorabilia for auctions and raffles. Additionally, the franchise makes complimentary tickets available to non-profit organizations that serve youth and troops through generous PSL Owners.
ADVERTISEMENT
Article continues below this ad
They also have several successful campaigns including NFL Hometown Huddle which comes in as a league-wide day of service and plays each falling on the days where the Panthers work with the United Way.
History and Achievements
Founded
1993
Owner
David Tepper
CEO
Tom Glick
Head Coach
Matt Rhule
Stadium
Bank of America Stadium
Location
Charlotte, North America
Sponsors
Morris-Jenkins, Honeywell, Southwood Corporation, Fanatics, Harrah's Duke Energy
Championships
League championships (0)

 

Conference championships (2)

NFC: 2003, 2015

 

Division championships (6)

 

NFC West: 1996

 

NFC South: 2003, 2008, 2013, 2014, 2015

Official Website
Carolina Panthers- www.panthers.com
ADVERTISEMENT
Article continues below this ad
Carolina Panthers News Feed
---
---
---
---
---
---
---
---
---
---