trending
What Americans are reading
Los Angeles Chargers 2022: News, Schedule, Roster, Score, Injury Report
The Los Angeles Chargers compete in the NFL?s AFC [West] Division and they play out of the SoFi Stadium in Inglewood, California. They spent their first season in Los Angeles before making a move to San Diego in 1961.
The franchise would then go on to spend a number of years in California before moving back to LA in 2016. They played under the Los Angeles banner in the newly minted StubHub Stadium back in 2017.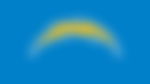 The Chargers have never won a Super Bowl, although they have made an appearance against the San Francisco 49ers at Super Bowl XXIX. They were washed away by the 49?ers and lost the match-up 49-26. This still remains their only appearance in the mecca of American Football.
Their return to LA wasn?t as smooth as one would think, and their return home was met with plenty of flak. Not to mention, the city of LA was now home to two competing teams, LA Rams and Chargers. What?s more, the media came down hard on the Chargers with an LA Times article being titled ?We. Don?t Want. You?.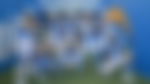 The team has had several notable eras, hosting some of the very best to step onto a football field. Chiefly, Philip Rivers sticks out when looking at his body of work over the years. Rivers started every game at Quarterback from 2006 to 2019.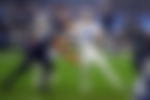 Moreover, the inclusion of the 6 overall NFL draft pick, Justin Herbert, at the Quarterback position has given a new direction to the franchise. The 22-year-old Rose Bowl MVP has the potential to carry the Los Angeles Chargers to new heights based on his collegiate promise with the Oregon Ducks.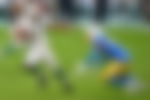 The Chargers finished 3rd overall in the AFC West in the 2020 season with a 7-9 season. The team improved on its 5-11 record from the previous year.
Logo
The Los Angeles Chargers' logo has seen some variations over the course of their tenure in the NFL. The franchise currently rocks a simplistic lightning bolt with a smooth outline to boot.
The team has understandably had numerous alterations considering the fact that they moved from LA to San Diego and then back to Los Angeles.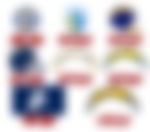 Logos of the past have included a powder blue and white shield with a blue bronco?s head and a white lightning bolt. What?s more, the logo also became slightly more straightforward with a blue helmet with a lightning bolt across it.
Owner Achievements
Dean Alexander Spanos is the owner and chairman of the Los Angeles Chargers. Dean?s father purchased a majority stake in the team back in 1984, and he took over daily operations 10 years later. Furthermore, day-to-day operations were assumed by his sons in 2015, making the Bolts a legacy franchise.
Dean Spanos? watchful eye has brought outstanding success to the franchise, with 113 victories being accrued between 2004-14. Not to mention 5 of these were AFC West championships and 4 playoff games. The feat is only magnified when things are put into perspective, considering how only 3 teams won more games in that period.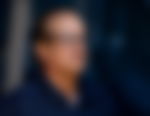 What?s more, Spanos also serves on 2 NFL committees to this day. Namely, the league?s Management Council Executive Committee [CEC] and the Business Ventures Committee.
Sponsors
Monkey Knife Fight is one of the largest Daily Fantasy Sports [DFS] platforms that got on board with the Chargers for pre and post-game radio promotion. Furthermore, they?re also entrenched with the team?s social media and in-stadium branding.
Another application on board is the ?GameOn Technology? that allows Chargers fans to engage with the team in a unique and innovative way. Pechanga Resorts and Casinos were also announced as major players for both Los Angeles NFL franchises in the Rams and Chargers. Additionally, Pechanga is the first Southern California-headquartered company to link up with SoFi stadiums.
2022 Roster Foundation
Quarterbacks
#4 Chase Daniel

#10 Justin Herbert

#2 Easton Stick

Running Backs
#35 Leddie Brown

#30 Austin Ekeler

#25 Joshua Kelley

#39 Kevin Marks Jr.

#34 Larry Rountree III

#28 Isaiah Spiller

Wide Receivers
#13 Keenan Allen

#83 Michael Bandy

#86 Trevon Bradford

#82 DeAndre Carter

#15 Jalen Guyton

#11 Jason Moore Jr.

#5 Joshua Palmer

#12 Joe Reed

#81 Mike Williams

Tight Ends
#7 Gerald Everett

#87 Hunter Kampmoyer

#84 Erik Krommenhoek

#88 Tre' McKitty

#89 Donald Parham Jr.

#41 Sage Surratt

Offensive Linemen
#63 Corey Linsley

#60 Isaac Weaver

#76 Will Clapp

#71 Matt Feiler

#67 Ryan Hunter

#77 Zion Johnson

#68 Jamaree Salyer

#64 Brenden Jaimes

#78 Zack Bailey

#74 Storm Norton

#79 Trey Pipkins III

#73 Foster Sarell

#70 Rashawn Slater

Defensive Linemen
#90 Andrew Brown

#95 Christian Covington

#96 Breiden Fehoko

#56 Morgan Fox

#92 Joe Gaziano

#98 Austin Johnson

#69?Sebastian Joseph-Day

#91 Forrest Merrill

#93 Otito Ogbonnia

#99 Jerry Tillery

Linebackers
#50 Cole Christiansen

#58 Tyreek Maddox-Williams

#9 Kenneth Murray Jr.

#31 Nick Niemann

#57 Amen Ogbongbemiga

#42 Troy Reeder

#49 Drue Tranquill

#97 Joey Bosa

#44 Jamal Davis II

#51 Emeke Egbule

#54 Carlo Kemp

#52 Khalil Mack

#94 Chris Rumph II

#8 Kyle Van Noy

Defensive Backs
#23 Bryce Callahan

#43 Michael Davis

#37 Kemon Hall

#27 J.C. Jackson

#39 Michael Jacquet

#26 Asante Samuel Jr.

#38 Brandon Sebastian

#46 Ben DeLuca

#33 Deane Leonard

#36 Ja'Sir Taylor

#29 Mark Webb Jr.

#24 Nasir Adderley

#32 Alohi Gilman

#3 Derwin James Jr.

#41 Raheem Layne

#22 JT Woods

#45 Zander Horvath

#40 Gabe Nabers

Special Teams
#6 Dustin Hopkins

#47 Josh Harris

#16 JK Scott
?2022 Charity
The Chargers? top brass in the Spanos family is hailed as one of the most philanthropic families in the NFL. In 1995, ?The Chargers Community Foundation? was created and nearly $13 million have since directly aided children and families. CEO Dean Spanos also created the Chargers Champions program that has contributed nearly $6 million to schools, teachers, and students.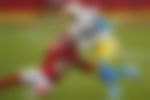 In 2014, the A.G Spanos Heart and Vascular Center at Mercy General Hospital materialized due to a $15 million gift from the family. Additionally, $500,000 was also sent out to upgrade the University of California?s Alex G. Spanos Training Facility. The charitable work put forward under the Chargers' banner has earned the family and organization recognition over the course of their time in San Diego and Los Angeles.
Achievements and History
Founded
1960
Owner
Dean Spanos
CEO
Dean Spanos
Head Coach
Brandon Staley
General Manager
Tom Telesco
Stadium
SoFi Stadium
Location
Inglewood, California
Sponsors/Partners
Monkey Knife Fight, SoFi, GameOn Technology, Pacifico Beer and Pechanga Resort and Casino
Championships
League Championships (1)

AFL championship: 1963

Conference championships (1)

AFC: 1994

Division championships (15)

AFL Western: 1960, 1961, 1963, 1964, 1965

AFC West: 1979, 1980, 1981, 1992, 1994, 2004, 2006, 2007, 2008, 2009

Official Website
Los Angeles Chargers [www.chargers.com]