trending
What Americans are reading
Washington Football Team 2021: News, Schedule, Roster, Score, Injury Report
The Washington Football Team entered the professional football ranks as the Boston Braves for the 1932 season. A year later they changed their name to the Redskins. This stuck for 86 seasons. Washington renamed their football team ahead of the NFL 2020 season. The new name, Washington Football Team, is a placeholder as the decision-makers pick a more permanent name.?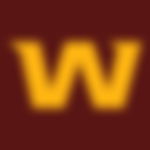 The team moved South to Washington DC in 1937 and achieved instant success. They claimed the NFL Championship by beating the Chicago Bears. However, just 3 seasons down the line, they got walloped in the championship game by the same opponent.?
The 73-0 humbling remains professional football's most one-sided result. The Washington Redskins, as they were known, kept winning before an alarming collapse in the mid-1940s.?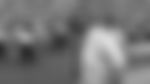 They remained away from the Playoffs for 26 seasons. After 24 seasons of no Playoffs, the franchise roped in Green Bay Packers legend Vincent Lombardi to help the side turn things around.?
Lombardi had helped the Wisconsin based franchise to back to back Super Bowl wins. The Washington Football Team came into the 2020 NFL season with the second-worst record in the 2019 NFL season. They won just three games and earned the second overall draft pick. They managed to turn things around in a massive way with a berth that took them to a wild card playoff game in the 2020 season.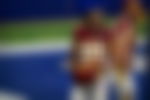 The franchise drafted prospect Chase Young; they hired coach Ron Rivera to help turn things around. Furthermore, despite the name change, the team has retained its uniform colors of Burgundy and Gold.?
In a stacked NFL East division alongside the New York Giants, Dallas Cowboys, and Philadelphia Eagles, the newly renamed Washington Football Team will have its work cut out.?
Washington Football Team Owner Achievements?
Advertising executive Daniel Snyder serves as principal owner of the Washington Football Team. He purchased the team for $800 million ahead of the 1999 NFL season, where they finished atop the NFC East.?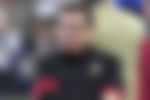 Washington Football Team Achievements
The Washington Football Team boasts of five NFL season-ending game wins, including three wins in the Super Bowl era. All three Super Bowl wins came in a 10-year span between 1982 to 1991.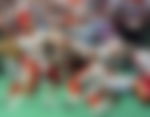 In this spell, they attempted to join a select few teams to have retained the trophy. However, they came up short in the 1983 Super Bowl and had to be content with being NFC Champions. They claimed the NFC title on five occasions and have won their respective division on 14 occasions.?
Washington Football Team has featured 24 times in the playoffs with their latest postseason appearance coming for the 2015 NFL season.?
Three players have clinched the NFL regular season MVP in a Washington NFL jersey. These are Larry Brown (1972), Mark Moseley (1982), and Joe Theismann (1983).?
The franchise improved upon their 2019 season record that stood at 3-13. They placed first in the NFC East with a 2020 campaign record of 7-9. However, they would be defeated by the Tampa Bay Buccaneers 23-31 in the Wild Card Round of the Playoffs.
Logo
The Washington franchise has had multiple logos in their tenure as an NFL team. Under their previous name, the team had a variety of logos.?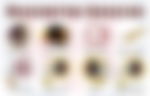 Most of the designs depicted a native American within a circle. However, after the logo and name controversy that prompted the team to change their name, the franchise opted to take time before rebranding themselves in earnest. As a result, they opted to rename themselves as the Washington Football Team.?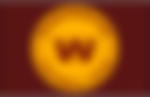 Their logo is basically the letter 'W' written in gold font with a burgundy background. This indicates that the team will do its best to keep its colors despite a new name, which will come soon.?
Washington Football Team 2021 Sponsors
The Washington Football Team steered clear of disaster in 2020 when they almost lost some massive name sponsors due to the name-change controversy. Owner Daniel Snyder ignored the initial cries to have the Redskins name changed leading to the potential loss of Nike, FedEx, and PepsiCo. Nike is the official apparel supplier of the NFL and PepsiCo, the team beverage and snack partner.
The biggest hit would have potentially been from FedEx which is the naming sponsor of the team?s home stadium. FedEx threatened to end its naming rights deal for the stadium after the upcoming season which would have prematurely ended the $205 million deal scheduled to run through the 2025 season.
Washington Football Team 2021 Roster Foundation
The roster following the 2020 regular season comprises three quarterbacks, four running backs, six wide receivers, three tight ends, nine offensive linemen, eight defensive linemen, eight linebackers, nine defensive backs, and three special teams players.?
Quarterbacks

4 Taylor Heinicke

6 Steven Montez

11 Alex Smith

Running Backs

34 Peyton Barber

24 Antonio Gibson

41 J. D. McKissic

35 Lamar Miller

Wide Receivers

10 Antonio Gandy-Golden

19 Robert Foster

17 Terry McLaurin

89 Cam Sims

15 Steven Sims

83 Isaiah Wright

Tight Ends

85 Marcus Baugh

87 Jeremy Sprinkle

82 Logan Thomas

Offensive linemen

60 Keith Ismael C

78 Cornelius Lucas T

67 Wes Martin G

76 Morgan Moses T

73 Chase Roullier C

72 David Sharpe T

75 Brandon Scherff

66 David Steinmetz

71 Wes Schweitzer G

Defensive linemen

93 Jonathan Allen DT

91 Ryan Kerrigan DE

95 Casey Toohill DE

94 Daron Payne DT

97 Tim Settle DT

96 James Smith-Williams DE

90 Montez Sweat DE

99 Chase Young DE

Linebackers

53 Jon Bostic MLB

58 Thomas Davis Sr. OLB

55 Cole Holcomb MLB

47 Khaleke Hudson OLB

50 Jared Norris OLB

54 Kevin Pierre-Louis OLB

48 Mychal Kendricks MLB

59 Jordan Kunaszyk

Defensive backs

30 Troy Apke FS

31 Kamren Curl FS

23 Ronald Darby CB

29 Kendall Fuller CB

32 Danny Johnson CB

46 Cole Luke SS

25 Fabian Moreau CB

20 Jimmy Moreland CB

39 Jeremy Reaves FS

Special teams

3 Dustin Hopkins K

57 Nick Sundberg LS

?5 Tress Way P
2021 Charity
Owner Dan and Tanya Snyder created the Washington Football Charitable Foundation in 2000 and have given more than $29 M to the community. They provide support and services to nearly 178, 000 individuals (mostly children) with a focus on education, health, and wellness.? Additionally, the FITT (frequency, Intensity, Time & Type)- a youth health and wellness initiative.
Moreover, the Loads of Love campaign installed washers and dryers in schools that serve students who lack access to clean clothes. Not to mention, the READ campaign makes an effort to make reading more fun in elementary school. The program centers around an in-school learning tool with monthly prompts for students to analyze books of their choice and much more.
Achievements and History
Founded
1932
Owner
Daniel Snyder
CEO
Jason Wright
Head Coach
Ron Rivera
Stadium
FedEx Field
Location
Landover, Maryland
Sponsors
Championships
League championships (5)

NFL Championships (pre-1970 AFL-NFL merger) (2)

1937, 1942

Super Bowl championships (3)

1982 (XVII), 1987 (XXII), 1991 (XXVI)

Conference championships (5)

NFC: 1972, 1982, 1983, 1987, 1991

Division championships (15)

NFL Eastern: 1936, 1937, 1940, 1942, 1943, 1945

NFC East: 1972, 1983, 1984, 1987, 1991, 1999, 2012, 2015, 2020

Official Website
Washington Football Team- www.washingtonfootball.com