The 2021 Masters Tournament
The Masters Tournament is one of the four major championships in professional golf. It is always held in the first week of April, and it is also held at the same venue always, at the Augusta National Golf Club, a private course in Augusta, Georgia. The 2021 edition marks the 85th overall edition of the tournament.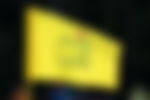 History
ADVERTISEMENT
Article continues below this ad
The Augusta National Golf Club was established by the legendary amateur champion, Bobby Jones, along with Clifford Roberts, an investment banker from New York. They hosted the first edition of the tournament in 1934, and Horton Smith won the inaugural edition.
The tournament was called the Augusta National Invitation Tournament until 1939 when it was then changed to the Masters Tournament. Although the first edition was held in late March, the tournament was scheduled to be held in the first week of April from 1940 onwards.
Format
The Masters tournament consists of four rounds at 18 holes each, which is similar to the other three Majors. But unlike the other golf tournaments, it has a smaller field, which features around 90-100 players. This year the total number of players will be 88.
The Masters is also unique because it is the only major which is hosted by a private club instead of a golf organization like the PGA Tour.
Masters Tournament Logo
The logo is a map of the United States with a flag-stick. It is an abstract version of the map, and it isn't the most perfect shape. But the recent version has been slightly modified.
The logo hasn't ever been changed because the Augusta National golf club wants to maintain its 80+ year tradition.
Course
Founder Bobby Jones hired physician turned golf architect, Alister MacKenzie, to design the course back in the early 1930s. Each hole on the course is named after a tree or shrub that adorns it. Legendary golfers Ben Hogan, Byron Nelson, and Gene Sarazen each have a bridge at the course named in honor of them. The 2021 edition will have a total of 7,475 yards and 72 pars.
Hole
Name
Yards
Par
1
Tea Olive
445
4
2
Pink Dogwood
575
5
3
Flowering Peach
350
4
4
Flowering Crab Apple
240
3
5
Magnolia
495
4
6
Juniper
180
3
7
Pampas
450
4
8
Yellow Jasmine
570
5
9
Carolina Cherry
460
4
Out
3,765
36
Hole
Name
Yards
Par
10
Camellia
495
4
11
White Dogwood
505
4
12
Golden Bell
155
3
13
Azalea
510
5
14
Chinese Fir
440
4
15
Firethorn
530
5
16
Redbud
170
3
17
Nandina
440
4
18
Holly
465
4
In
3,710
36
Total
7,475
72
Champions
American pro golfer Horton Smith was the first player to win the tournament, winning it in 1934 and also once again in 1936. The legendary golfer Jack Nicklaus has the most victories at Augusta, winning the tournament a record six times between 1963 and 1986. Coming in second in all-time wins is Tiger Woods, who has won it five times. Arnold Palmer has won it four times. There are five players to have won it thrice and eight players to have won it twice.
Masters Tournament 2021 COVID Norms
The Masters Tournament this year will be played with multiple COVID-19 related policies.
All patrons will be mandated to wear face coverings at all times, both indoors and outdoors. Cloth, N95, KN95, and surgical masks are permitted, while neck gaiters, bandannas, masks with ventilators, and face shields without permitted covering underneath are not.
Limiting contact and maintain six feet of social distancing is expected from all patrons. Hand-sanitizing stations will be available across the club to encourage frequent handwashing.
Who won the Masters Tournament in 2020?
The world's number one ranked golfer, Dustin Johnson, won the 2020 edition of the Masters Tournament. After finishing as the runner-up to Tiger Woods in 2019, Johnson put up a score of 268 to win his first title in Augusta. He will once again be the favorite to win the 2021 edition and retain his title.
ADVERTISEMENT
Article continues below this ad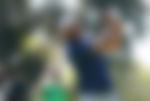 Masters Tournament 2021 Schedule
The 2021 edition of the Masters tournament will be held from April 8 to 11. The first round begins on Thursday morning at 8 am with a pairing of Michael Thompson and Hudson Swafford. The second round will begin on Friday morning at 8 am with Vijay Singh and Martin Laird.
ADVERTISEMENT
Article continues below this ad
Fans can catch the TV broadcast on ESPN and CBS, and they can also tune into the live streaming via ESPN+, Masters.com, and CBS.
Date
April 8-11
Location
Augusta, Georgia, U.S.
Courses
Augusta National Golf Club
Tours
PGA Tour

European Tour
Japan Golf Tour

Par
72
Length
7,475 yards (6,835 m)[1]
Field
88
Prize Money
$11.5 million
TV Broadcasters
ESPN and CBS
Sponsors
Mercedes-Benz, IBM, AT&T, UPS, Rolex
Live Streaming
ESPN+, Masters.com, CBS
The 2021 Masters Tournament News Feed
---
---
---
---
---
---
---
---
---
---