trending
What Americans are reading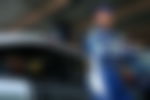 JR Motorsports: 2021 Latest News, Stats, Drivers, Schedule
History
JR Motorsports, based out of Mooresville, North Carolina, is an American Stock vehicle racing team. JR Motorsports contends in various NASCAR series. Subsequently, it competes in the NASCAR Xfinity Series and the eNASCAR Coca-Cola iRacing Series.
The group is owned by Dale Earnhardt Jr., Rick Hendrick, and Kelley Earnhardt Miller. The primary motive of initiating the team was to sell t-shirts and further seal the sponsorship deals of Earnhardt Jr. However, by 2020 it started working as a full-fledged team.
The team acquired the maiden win at Motor Mile Speedway in Radford, in 2004. Further, in 2019 it formed a developmental organization to train inexperienced drivers, in a collaboration with GMS Racing, Drivers Edge Development.
Achievements
The team made its debut at NASCAR Xfinity Series in 2005, with Ford 300. Further, in 2015, it moved to Camping World Truck Series.?In 2008, it commenced racing at the ARCA Racing Series.
The team has participated in 1,365 races. Further, breaking into 1321 races at the Xfinity Series. Ran 38 races at the Camping World Truck Series. In addition, ran 6 races in the Arca Racing Series.
JR Motorsports achieved 54 race victories. Breaking into, 51 trophies claimed at the Xfinity Series. 2 titles at the Camping World Truck Series. Further, 1 title for the ARCA Racing Series.
Drivers
The current lineup of JR Motorsports fields the No.1 Michael Annett, No.7 Justin Allgaier, No.8 Josh Berry, Dale Earnhardt Jr, TBA, Sam Mayer, and No.9 Noah Gragson for the Xfinity Series.
At the Whelen All-American Series, the racer's lineup is No.8 Conor Mosack, Josh Berry, No.88 Josh Berry, Conor Mosack.
JR Motorsports: Quick Facts
OWNERS
Dale Earnhardt Jr., Rick Hendrick,

Kelley Earnhardt Miller

BASE
Mooresville, North Carolina
SERIES
NASCAR Xfinity Series,

NASCAR Whelen All American Series

RACE DRIVERS
Xfinity Series:

1. Michael Annett

7. Justin Allgaier

8. Josh Berry (R), Miguel Paludo, Dale Earnhardt Jr, Sam Mayer (R)

9. Noah Gragson

CARS Tour/Advance Auto Parts Weekly Series:

8. Josh Berry

88. Will Cox III

SPONSORS
1. Pilot Flying J (American Heart Association, Oreo), Allstate Parts & Service Group, TMC Transportation

7. BRANDT (TradeMark Nitrogen, Tracker Technologies), Precision Tank, Unilever (Hellmann's, Suave Men, Klondike, Sam's Club), National FFA Organization, FilterTime

8. LS Tractors, Rocky Boots, State Water Heaters, South Point, Poppy Bank, Alsco, OnDeck Financial, Hellmann's

9. Bass Pro Shops (Black Rifle Coffee, True Timber Camo)

Whelen All-American Series:

8. Nic Tailor Underwear, iRacing, All Things Automotive

88. iRacing, All Things Automotive, Nic Tailor Underwear

MANUFACTURER
Chevrolet
FOUNDED
2005
LATEST RACE
Xfinity Series:

2021 EchoPark 250 (Atlanta)

Camping World Truck Series:

2016 Ford EcoBoost 200

ARCA Racing Series:

2015 ModSpace 125

CHAMPIONSHIPS
Total: 3

Xfinity Series: 3
(2014, 2017, 2018)

RACE VICTORY
54
NET WORTH
$300 million
RACES COMPLETED
?1,365