Atlanta Falcons
Atlanta Falcons 2021: News, Schedule, Roster, Score, Injury Report
The Atlanta Falcons are a member of the NFC South Division and play alongside the Carolina Panthers, New Orleans Saints, and Tampa Bay Buccaneers. Through their existence, the Falcons have struggled to maintain a winning season in the regular season and the Playoffs. Their metrics come in at 365-461 in the regular season and a 10-14 run in the Playoffs.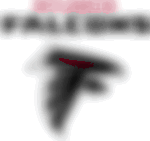 Additionally, they've failed to capitalize on 2 Super Bowl appearances the first of which came back in the 1998 season in a loss to the Broncos. 18 years later they failed to clinch a ring against the New England Patriots in a 34-28 overtime loss at Super Bowl LI.
ADVERTISEMENT
Article continues below this ad
The club had a rather dismal campaign in 2020, which was their 55 season in the NFL. The Falcons clocked in with a 4-12 overall record and placed last in the NFC South.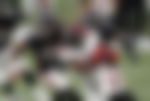 The club's woes were bolstered by the sacking of Head Coach Dan Quinn in the middle of the season. Quinn was fired in October when the Atlanta Falcons had a 0-5 record and was swiftly replaced by Raheem Morris, who rounded out with a 4-7 finish.
Logo
The initial logo for the team was a black falcon with a red outline, and the falcon's head and talon protruded from its body to form the capital letter 'F'. This logo was kept for over 23 years but in 1990 the franchise red outline was changed to black. This logo lasted until 2003, when the logo was changed to its current state.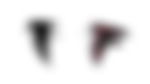 The change was a modern spin because the Falcon got a sleeker redesign to give it an appearance of flight. Furthermore, there were silver and red accents to make it look more aggressive while still resembling a capital letter 'F'.
Owner Achievements
Arthur M. Blank is a businessman and co-founder of The Home Depot. He's the owner of two teams in Atlanta, Georgia- the Atlanta Falcons and MLS's Atlanta United. Furthermore, Atlanta United won the 2018 MLS championship and shares the Mercedes-Benz Stadium with the Falcons.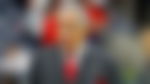 Blank also expressed serious interest in purchasing other franchises. In 2006, he temporarily withdrew from contention as a potential buyer of the Atlanta Braves of the MLB. However, the Braves completed the sale of the team to Liberty Media.
Atlanta Falcons 2021 Sponsors
Delta Airlines announced that it will return as a sponsor of the Atlanta Falcons, 8 years after dropping a past sponsorship. The tie-up began in 2017 and will play out right through the 2021 season, making the Atlanta-based airline the official carrier of the Falcons. Moreover, a major part of the deal is a Sky360 Club at the football stadium, a 25,000 square foot club on the field level, and advertising at the stadium.
What's more, AMB Sports and Entertainment (AMBSE) and Gallagher announced a multi-year partnership, making them the official insurance brokerage and risk management company of the Atlanta Falcons. Not to mention, the Suite Level at Mercedes-Benz Stadium has been renamed the Gallagher Suite Level.
Atlanta Falcons 2021 Roster Foundation
Quarterbacks
2. Matt Ryan

8. Matt Schaub

Running Backs
21. Todd Gurley

23. Brian Hill

30. Qadree Ollison

25. Ito Smith

40. Keith Smith

Wide Receivers
13. Christian Blake

83. Russell Gage

19. Devin Gray

11. Julio Jones

15. Brandon Powell

18. Calvin Ridley

14. Chris Rowland

80. Laquon Treadwell

Tight Ends
87. Jaeden Graham

81. Hayden Hurst

89. Jared Pinkney

88. Luke Stocker

Offensive Linemen
77. James Carpenter

73. Matt Gono

61. Matt Hennessy

63. Chris Lindstrom

70. Jake Matthews

65. Justin McCray

76. Kaleb McGary

75. John Wetzel

Defensive Linemen
93. Allen Bailey

50. John Cominsky

90. Marlon Davidson

96. Tyeler Davidson

56. Dante Fowler

92. Charles Harris

97. Grady Jarrett

55. Steen Means

94. Deadrin Senat

91. Jacob Tuioti-Mariner

Linebackers
45. Deion James

54. Foyesade Oluokun

59. LaRoy Reynolds

46. Edmond Robinson

43. Mykal Walker

Defensive Backs
37. Ricardo Allen

34. Darqueze Dennard

44. Tyler Hall

32. Jaylinn Hawkins

22. Keanu Neal

41. Sharrod Neasman

26. Isaiah Oliver

20. Kendall Sheffield

24. A.J. Terrell

33. Blidi Wreh-Wilson

Special Teams
47. Josh Harris

4. Sterling Hofrichter

7. Younghoe Koo
2021 Charity
ADVERTISEMENT
Article continues below this ad
The Atlanta Falcons have several noteworthy community programs aimed towards empowerment at every possible level. The Freddie Falcon School Program for Fitness played into a student's desire to begin a healthier lifestyle by combining education and comedy in a high-energy show. Moreover, the Moms Academy is aimed at providing mothers a free opportunity to learn about the game of football safely.
Atlanta Falcons also team up frequently with the United States Marines for the 2019 Toys for Tots drive. Falcons fans are encouraged to donate online and help a child in need during the holiday season especially. The youth are also offered special attention as a free non-contract camp for children between 7 and 13 is set up to learn the fundamentals skills and sportsmanship lessons.
History and Achievements
ADVERTISEMENT
Article continues below this ad
Founded
1965
Owner
Arthur Blank
CEO
Rick McKay
Head Coach
Dan Quinn (fired Oct 11; 0-5 record)

Raheem Morris (interim; 4-7 record)

Stadium
Mercedes-Benz Stadium
Location
Atlanta, Georgia
Sponsors
Lyft, Delta Air Lines, Arthur J.Gallagher & Co, Champion, Palm Beach Tan
Championships
League championships (0)

Conference championships (2)

NFC: 1998, 2016

Division championships (6)

NFC West: 1980, 1998

NFC South: 2004, 2010, 2012, 2016

Official Website
Atlanta Falcons- www.atlantafalcons.com
Atlanta Falcons News Feed
---
---
---
---
---
---
---
---
---
---