trending
What Americans are reading
Fortnite 2021: Map Updates, Skins, System Requirements, and Fortnite Mobile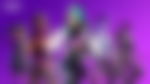 What is Fortnite?
Fortnite is regarded as one of the biggest and most popular games worldwide. The battle royale online video game is practically a survival game where players either team up or go solo. It has three distinct modes, but they share the same game engine and gameplay features.
In Fortnite: Save the World, a maximum of four players can team up to fend off creatures resembling zombies and defend objects by building fortifications made of different materials. It is a shooter-survival co-op game mode.
In Fortnite Battle Royale, up to 100 players combat against each other, trying to out-build and outmaneuver opponents to become the last man standing and secure the victory. It is a free-to-play battle royale mode where players can either jump in alone or in duos and squads.
Meanwhile, in Fortnite Creative, players have the freedom to create their own worlds and battle arenas. It is a sandbox game mode where players can spawn everything within the game on an island.
In 2017, PC Gamer nominated the game for Best Co-op Game. Meanwhile, IGN dubbed it as the Best Spectator Game.
In 2018, the game won the award for Best Ongoing Game by PC Gamer and IGN, the latter of which nominated it for Best Nintendo Switch Game, Best Mobile Game, and Best Action Game.
History of Fortnite
Fortnite began in the wake of Gears of War 3's release around 2011. Around that time, the concept of merging construction games and shooter games arose.
It wasn't all smooth sailing, as development slowed due to several issues. This included switching from the Unreal Engine 3 to Unreal Engine 4. Other issues regarded a more in-depth role-playing game approach to extend the game's life, and an art style switch from a dark theme to a more cartoonish style.
Furthermore, when Chinese publisher Tencent bought a large stake in Epic, it led to the departure of several executives. One notable name in that was Cliff Bleszinski, who had played a crucial role in Fortnite's development.
Ultimately, Epic was able to release Fortnite as a paid early access title in July 2017, with plans to release it as free-to-play, some time in 2019 while gaining feedback from players to improve the game. With the release of Fortnite Battle Royale, the player-versus-environment mode was distinguished as 'Save the World.'
Fortnite's most prominent rival was PlayerUnknown's Battlegrounds, which had become a worldwide phenomenon. Looking at that, Epic Games realized that their own game could also do with a battle royale mode.
So, they rapidly developed their own version in about two months. By September 2017, Epic had released Battle Royal as a second mode from Save the World in the paid-for early access.
However, they later decided to release it as a free game, Fortnite Battle Royale. This version quickly gained over 10 million players during its first two weeks of release. It led Epic to create separate teams to continue the Fortnite Battle Royale development apart from the Save the World mode.
Fortnite received a creative sandbox mode on December 6, 2018. In this mode, each player can access a private island to construct buildings and add and manage objects to their pleasing.
Moreover, players can invite friends over to the island and compete in various casual games that they can create themselves. This private island mode gives players the freedom to spawn anything within the game on the island. Therefore, players can create their own games like racecourses, battle arenas, platforming challenges, etc.
The mode came into existence with season 7 of Battle Royale and was initially exclusive to players who had a Battle Pass. However, players without a Battle Pass have access to this game mode for free since December 13.
When did Fortnite come out?
Epic Games developed this online video game, and it underwent a release in 2017. While Save the World and Battle Royale modes were launched in early access in 2017, the creative mode hit the servers on December 6, 2018.
How many people play Fortnite?
Within a year after release, the Fortnite player base had exceeded 125 million players worldwide, making the game a reverberating success.
Since then, the game has kept booming and has carried on with the momentum. According to Statista, Fortnite had amassed a whopping 350 million players worldwide as of May 2020.
Over time, Fortnite has become a part of popular culture, and the reasons for it becoming a global phenomenon are hard to miss. For starters, the game is free and is widely accessible across most gaming platforms.
It also caters to a broader public who have grown accustomed to the ever-so-popular battle royale genre. Moreover, the cartoonish theme appeals to the younger audience.
The majority of the player base aged between 18-24, according to Statista. Besides that, more than 20 percent of Fortnite players reportedly invest over 16 hours of their time into the game every week.
On which platforms can you play Fortnite in 2021?
Fortnite Battle Royale and Creative are available on most platforms. These include PC, macOS, PlayStation 4, Xbox One, Nintendo Switch, iOS, and Android devices. However, Save the World is only compatible on PC, PlayStation 4, Xbox One, and macOS.
The game is also set to become available on the PlayStation 5 and Xbox Series X & S with the release of the next-gen consoles.
Details
| | |
| --- | --- |
| First release | July 25, 2017 (early access) |
| Latest  release |  October 2019 (Fortnite Chapter 2), August 2020 ( Chapter 2 Season 4) |
| Spin-offs     | None |
| Developer | Epic Games |
| Genre | Battle royale, survival, sandbox |
| Platforms | PC, macOS, PlayStation 4, Xbox One, Nintendo Switch, iOS, Android, PlayStation 5, Xbox Series X & S |