trending
What Americans are reading
New Orleans Pelicans 2022: News, Schedule, Roster, Score, Injury Report
The New Orleans Pelicans is owned by Gayle Benson. They are part of the NBA's Western Conference Southwest division along with the Dallas Mavericks, Houston Rockets, Memphis Grizzlies, and the San Antonio Spurs. The New Orleans Pelicans play their games at the city's Smoothie King Center.??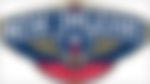 The side was established in 2002 after they moved from Charlotte to New Orleans. Initially, they were called the New Orleans Hornets, as the owner did not like the city.
When the New Orleans team changed their name from Hornets to Pelicans in the year 2013. All the history and records of their first fourteen years from 1988 to 2002 were returned to the new NBA side in Charlotte.
From 2005 to 2007, the franchise shifted to Oklahoma City due to the destruction caused by Hurricane Katrina. In these two years, the franchise was rechristened the New Orleans/Oklahoma City Hornets.
The New Orleans Pelicans have had mixed fortunes since relocating in 2002. They have reached the Western Conference Playoffs on 7 occasions. However, the side has won a playoff series just twice. These were in 2008 as the Hornets when they beat the Dallas Mavericks and in the year 2018 under their new name where they swept the Portland Trail Blazers 4-0.
Notable players to have featured for the New Orleans Pelicans include Chris Paul, Anthony Davis, Austin Rivers, DeMarcus Cousins, and Zion Williamson.
Read More: Zion Williamson: A Glimpse of His Impressive College Stats
?Achievements and History
| | |
| --- | --- |
| Founded | 2002 |
| Conference | Western |
| Division? | Southwest |
| President | Dennis Lauscha |
| General Manager? | Trajan Langdon |
| Head Coach? | Willie Green |
| Arena? | Smoothie King Center |
| Championships (0) | - |
| Conference Titles (0) | - |
| Division Titles (1) | (2008) |
| Website | |
New Orleans Pelicans 2021-22 Roster
| | | | | | |
| --- | --- | --- | --- | --- | --- |
| 41 | Garrett Temple | SG | 6-5 | 195 | May 8, 1986 |
| 6 | Nickeil Alexander-Walker | SG | 6-6 | 205 | September 2, 1998 |
| 25 | Trey Murphy III | SF | 6-9 | 206 | June 18, 2000 |
| 5 | Herbert Jones | C | 6-8 | 210 | October 6, 1998 |
| 17 | Jonas Valanciunas | C | 6-11 | 265 | May 6, 1992 |
| 3 | Josh Hart | SF | 6-5 | 215 | March 6, 1995 |
| 10 | Jaxson Hayes | C | 6-11 | 220 | May 23, 2000 |
| 9 | Willy Hernang?mez | C | 6-11 | 250 | May 27, 1994 |
| 14 | Brandon Ingram | SF | 6-8 | 190 | September 2, 1997 |
| 13 | Kira Lewis Jr. | PG | 6-1 | 170 | April 6, 2001 |
| 12 | Gary Clark | PF | 6-6 | 225 | November 16, 1994 |
| 8 | Naji Marshall | SF | 6-7 | 220 | January 24, 1998 |
| 31 | Tomas Satoransky | SG | 6-7 | 210 | October 30, 1991 |
| 4 | Devonte Graham | PG | 6-1 | 195 | February 22, 1995 |
| 15 | Jose Alvarado | PG | 6-0 | 179 | April 12, 1998 |
| 1 | Zion Williamson | PF | 6-7 | 284 | July 6, 2000 |