trending
What Americans are reading
NASCAR Truck Series Standings, Schedule, Championship 2021, Results
History
The NASCAR truck series or NASCAR Camping Truck Series is a pickup truck racing arrangement. It is the main arrangement in all of NASCAR to race pickup trucks. The arrangement, which kicked off in 1995, is one of three public divisions of NASCAR.
It is positioned at the third level, behind the second level NASCAR Xfinity Series and the top-level NASCAR Cup Series.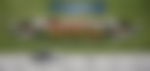 Sponsors
The arrangement was called the NASCAR SuperTruck Series in 1995. After the first year, it was renamed as the NASCAR Craftsman Truck Series from 1996 through 2008.
From 2009 through 2018, it was called the NASCAR Camping World Truck Series and the NASCAR Gander Outdoors Truck Series in 2019. From this season, it is be called the NASCAR Camping World Truck Series.
Top Drivers
Kyle Busch - Kyle has participated in 155 Truck Series Races in 18 seasons. He has won 59 Truck Series Races.


Ron Hornaday Jr. - Ron is a Truck Series veteran. He has won 4 Truck Series Championships and has won 51 races.


Jack Sprague - Jack has won 3 Truck Series Championships. He has won 28 Truck Races.
Best Truck Series Moments
Trucks used in NASCAR
Presently, the Truck Series utilizes the Chevrolet Silverado, Ford F-150, and Toyota Tundra.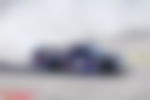 The vehicles are fueled by 6.0-liter, V8 engines, with carburetors. Engines are 650-700bhp powered and can reach speeds up to 180mph.
Points System
Eight drivers qualify for the postseason races. Success in the initial 16 races is the prerequisite to qualify for the postseason format. However, only full-time drivers are eligible for a playoff berth. After the sixteenth race of the season, the eight-driver field is set for the playoffs, any and all remaining spots are filled by drivers with the highest number of points without a win.
Playoffs
The playoffs consist of seven races and are divided into three parts - Round of 8, Round of 6, and Championship 4.
Round of 8 and Round of 6 are elimination rounds where 2 drivers are eliminated and four drivers fight for the championship in the final race.
2020 Season
The regular season finished with the ToyotaCare 250 at Richmond Raceway on September 10. The playoffs finished with the Lucas Oil 150 at Phoenix Raceway on November 6, where Sheldon Creed won the title, and his partners Zane Smith and Brett Moffitt finished in second and third position for GMS Racing in the standings.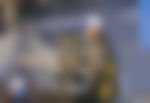 Austin Hill won the regular-season title and was the points leader for the vast majority of the period, however, failed to progress to Championship 4 and completed sixth in the standings.
2021 Season
The 2021 season is the 27th season of the NASCAR Camping World Truck Series. The season will start at Daytona International Speedway with the NextEra Energy 250 on February 12 and will end with the Lucas Oil 150 at Phoenix Raceway on November 5.
Category
Stock Cars, Pickup Truck Racing
Country
United States of America
Inaugural season
1995
Last 5 years winners
????????? 2020- Sheldon Creed

????????? 2019- Matt Crafton

????????? 2018- Brett Moffitt

????????? 2017- Christopher Bell

????????? 2016- Johnny Sauter

Current leader
NA
Where to watch
NBCSN, Fox Sports, RDS, Sportitalia, Sport TV
Top Venues
Daytona, Charlotte, Bristol, Talladega