Seattle Seahawks
Seattle Seahawks 2022: News, Schedule, Roster, Score, Injury Report
The Seattle Seahawks came into the fold of the NFL over 46 years ago, back in 1976, as an expansion team. The club is the only franchise in the league operating out of the Pacific Northwest region of North America. This has led to a hugely diverse fan base being created that includes fans all the way from Oregon, Alaska, Idaho, Montana as well as Canadian fans out of British Columbia, Alberta, and Saskatchewan.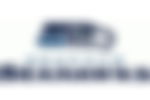 To this end, Seahawks fans are collectively called the "12s" or the "12 Man" due to their sheer magnitude. Not to mention, the franchise has accrued 2 Guinness World Records for the loudest crowd noise at a sporting event. The first instance came in September 2013 after a 136.6 decibels level was registered. Moreover, the record was then extended to 137.5 dB just a few months down the line.
ADVERTISEMENT
Article continues below this ad
The Seattle Seahawks have won 10 division titles and 3 conference Championships in their time, along with becoming the only team to have played in the AFC and the NFC. Additionally, they have appeared in 3 Super Bowls, winning 1 by defeating the Denver Broncos at Super Bowl XLVII. They dropped 2 championship chips to the Pittsburgh Steelers and New England Patriots at Super Bowl XL and Super Bowl XLIX, respectively.
The Seahawks went 12-4 and placed 1st in the NFC West to round out their 2020 season. Additionally, they managed to secure a franchise-best start of 5-0 to kick off the season to break their 11-5 record from last year. However, they lost the Wild Card Playoffs 20-30 at the hands of the Los Angeles Rams.
Logo
The logo has undergone minuscule changes since its inception and has always been a right-facing Seahawk. There have only been 2 alterations, the second of which was barely significant, simply seeing a minor color change to team colors from light blue to grey.

The original logo was derived from an art book called "Art of the Northwest Coast Indians" and the logo lasted for years until it was modernized in 2020 to virtually depict what it is currently. At the time of the first change, the team colors went from royal blue and green to navy blue, light blue, and green.
Owner Achievements
Paul Allen who was the co-founder of Microsoft also owned the Seattle Seahawks along with the Portland Trail Blazers of the NBA. He died of septic shock on October 12th, 2018, related to cancer diagnosed off a non-Hodgkin lymphoma that came about in 2009. His sister Jody Allen picked up the ownership of the Seattle Seahawks among some other properties following his demise.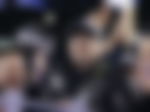 Additionally, Jody Allen co-founded the Paul G. Allen Family Foundation in 1990, and the foundation has given out more than $469 million in grants. Additionally, the outreach has taken place across 1400 non-profit organizations and this speaks to the magnitude of success that the foundation has built around the life of Paul Allen.
 2022 Sponsors
Walmart inked out a partnership heading into the 2020 season with the Seattle Seahawks with an aim to honor a community MVP with the ultimate game-day experience. The opportunity entailed a chance to be the only family in attendance during the Seahawks' home opener and raising the 12 flags.
Additionally, Amazon and Byte, the world's fastest teeth aligner company, also announced partnerships with the Seahawks. Interestingly enough, Seahawks safety Quandre Diggs is undergoing treatment with Byte that will allow fans to see credentialed results. Moreover, the Seattle-based outfit has had tie-ups with BECU and Health-ade.
Seattle Seahawks 2021 Roster Foundation
Quarterbacks
#17 Jacob Eason

#2 Drew Lock

#7 Geno Smith

Running Backs
#31 DeeJay Dallas

#25 Travis Homer

#34 Josh Johnson

#20 Rashaad Penny

#38 Ronnie Rivers

#36 Darwin Thompson

#9 Kenneth Walker III

Wide Receivers
#82 J.J. Arcega-Whiteside

#1 Dee Eskridge

#13 Aaron Fuller

#15 Marquise Goodwin

#19 Penny Hart

#88 Cade Johnson

#86 Kevin Kassis

#16 Tyler Lockett

#81 Bo Melton

#14 DK Metcalf

#18 Freddie Swain

#83 Dareke Young

Tight Ends
#47 Cade Brewer

#89 Will Dissly

#87 Noah Fant

#85 Tyler Mabry

#84 Colby Parkinson

Offensive Linemen
#64 Dakoda Shepley

#61 Kyle Fuller

#63 Austin Blythe

#60 Phil Haynes

#66 Gabe Jackson

#68 Damien Lewis

#67 Charles Cross

#74 Jake Curhan

#78 Stone Forsythe

#72 Abraham Lucas

#75 Greg Eiland

#70 Liam Ryan

Defensive Linemen
#91 L.J. Collier

#93 Shelby Harris

#98 Alton Robinson

#52 Darrell Taylor

#95 Myles Adams

#97 Poona Ford

#62 Jarrod Hewitt

#77 Quinton Jefferson

#90 Bryan Mone

#99 Al Woods

Linebackers
#57 Cody Barton

#44 Nick Bellore

#56 Jordyn Brooks

#43 Aaron Donkor

#48 Joel Dublanko

#50 Vi Jones

#53 Boye Mafe

#58 Tanner Muse

#10 Uchenna Nwosu

#49 Joshua Onujiogu

#92 Tyreke Smith

#46 Lakiem Williams

Defensive Backs
#8 Coby Bryant

#21 Artie Burns

#28 Justin Coleman

#32 Jameson Houston

#30 Mike Jackson

#23 Sidney Jones IV

#29 John Reid

#39 Tariq Woolen

#27 Marquise Blair

#35 Joey Blount

#6 Quandre Diggs

#42 Josh Jones

#33 Jamal Adams

#26 Ryan Neal

#41 Scott Nelson

#40 Deontai Williams

Special Team
#5 Jason Myers

#69 Tyler Ott

#4 Michael Dickson
ADVERTISEMENT
Article continues below this ad
 2022 Charity
1995 saw the establishment of the Seattle Seahawks charitable foundation (SSCF) which worked for the promotion of emotional, intellectual, and physical development of the youth by enhancing opportunities in sports and fitness activities. Additionally, Head Coach Pete Carroll started 'A Better Seattle' to prevent youth and gang violence in the greater Seattle area.
GM John Schneider and his wife Traci also launched Ben's Fund in 2012 in honor of their son Ben, who was diagnosed with Autism. The entity provides funds and grants to families across Washington state to help cover costs associated with medical bills for children on the autism spectrum.
ADVERTISEMENT
Article continues below this ad
History and Achievements
Founded
1974
Owner
Estate of Paul Allen/ Jody Allen
CEO
Chris McGowan
Head Coach
Pete Carroll
General Manager
John Schneider
Stadium
Lumen Field
Location
Seattle, Washington
Sponsors
BECU, Muckleshoot Casino, Byte, Amazon, Health-ade, Walmart
Championships
League championships (1)

Super Bowl championships (1)

2013 (XLVII)

Conference championships (3)

NFC: 2005, 2013,2014

Division championships

AFC West: 1988, 1999

NFC West: 2004, 2005, 2006, 2007, 2010, 2013, 2014, 2016

Official Website
Seattle Seahawks- www.seahawks.com
Seattle Seahawks News Feed
---
---
---
---
---
---
---
---
---
---