trending
What Americans are reading
Fall Guys 2021: Season Updates, Fall Guys Xbox, Fall Guys Development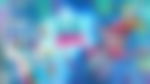 What is Fall Guys?
Developed by Mediatonic and published by Devolver Digital, Fall Guys: Ultimate Knockout is a platformer battle royale game. The game blends a variety of obstacle courses with a battle royale environment. It underwent a release on August 4, 2020, for PlayStation 4 and Microsoft Windows.
Fall Guys became a sensation in online gaming instantly after launch. The game received worldwide acclaim for its unique gameplay and colorful visuals. It draws inspiration from television game shows like Takeshi's Castle as well as children's playground games like tag.
In their quest for a crown, 60 players go head to head against each other in a series of mini-games to become the last man standing. The players are represented by jellybean-like figures. They cross paths in a variety of three-dimensional playing fields, with gameplay mechanics like jumping, grabbing or climbing, and diving, assisting in player movement.
The goal is to complete each of the randomly selected mini-games to qualify for subsequent rounds and eventually make it to the final round. Those who are too slow or fall short of certain requirements for a mini-game get eliminated. Ultimately, in the final round, only a handful of players remain who then compete in a random mini-game designed for a smaller player count. The last man standing wins and earns a crown.
Development of Fall Guys
The concept of Fall Guys: Ultimate Knockout first emerged in January 2018 while Mediatonic were amidst discussions for another project. Lead designer Joe Walsh drew inspiration from game shows like Takeshi's Castle and Total Wipeout to create a pitch document for Fall Guys. Formerly titled Fools' Gauntlet, the concept featured 100 players going head to head in a battle royale comprising of physical challenges. Creative director Jeff Tanton was initially dubious about adding another battle royale to the growing list of games in the genre. However, it was hard to miss the potential of the unique concept, so he forwarded the pitch to Mediatonic's founders.
After that, Tanton and Walsh started working on a pitch deck for the game. Principal concept artist Dan Hoang designed images starring colorful, bean-shaped Fall Guys characters running on an obstacle course, for the pitch deck. This innovative character design displaced the game's primary focus from the obstacle course to the jellybean-like characters. The creative director then pitched the game to several publishers at the Game Developers Conference 2018. Devolver Digital granted to publish the game and development began six months later.
The team desired to deliver a contrasting experience from other FPS battle royales while remaining true to the game shows that inspired the project. They wanted their game to center around gameplay variety. They hoped to emulate the experience of being on a game show by introducing players to randomized rounds of game modes. The game underwent changes throughout development. To avoid too many players from overcrowding the competition and ruining fun the team decided to bring down the player count from 100 to 60.
Fall Guys release
Inspired by the game show It's A Knockout, Mediatonic incorporated ragdoll physics on purpose. Moreover, the character designs drew inspiration from vinyl toys. Mediatonic announced Fall Guys: Ultimate Knockout at E3 in June 2019. Finally, the game underwent a launch on August 4, 2020, for PlayStation 4 and PC.
Before launch, it was also confirmed that PlayStation Plus members would be able to access Fall Guys for free throughout August. Shortly after release, the game became the most downloaded PS Plus game ever. This was one of the reasons why it gained immense popularity worldwide. Since then, the game has received a few major updates adding even more variations to the obstacle courses.
Is Fall Guys cross-platform?
According to the Fall Guys Support section on Mediatonic's official website, the game does not facilitate cross-play between Steam (on PC) and PlayStation 4. Cross-play wasn't a feature available at launch. However, cross-play is something the team certainly intends to implement in the future.
Will Fall Guys come to Xbox?
For now, the game is only available on PS4 and Steam. However, according to FallGuys Support, the team would love to bring the game to Xbox, Nintendo Switch, and other playforms further down the line, eventually.
Details
| | |
| --- | --- |
| First Release | August 4, 2020 |
| Spin-offs | None |
| Developer, Publisher | Mediatonic, Devolver Digital |
| Genre, Mode(s) | Platformer Battle Royale, Multiplayer |
| Platforms | PlayStation 4, Steam (on PC) |