Valheim
Valheim 2021: Gameplay, Roadmap, and System Requirements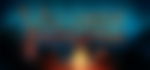 Valheim is an exploration and survival video game set in a purgatory inspired by Viking culture. With Coffee Stain Publishing acting as the publisher, the title was developed at the indie studio of Iron Gate AB by a team comprising five persons.
ADVERTISEMENT
Article continues below this ad
Valheim release date, platforms and reviews
The game released in early access on February 2, 2021, for Windows and Linus on Steam. The developers also stated they would consider releasing a version compatible with Mac should there be a significant demand for it. While they currently don't have plans to release on other platforms, they haven't ruled out the prospect of console versions in the future.
Despite having no major marketing and advertising initiatives behind its launch, Valheim instantly became hugely popular and was a commercial success. The indie game received overwhelmingly positive reviews on Steam, topping the list of top-selling titles on the Valve-owned digital store a week after launch.
Additionally, Valheim recorded a concurrent peak of over 367,000 concurrent players on Steam and has maintained the third spot among games on the platform based on the current player count. This position puts the indie title above popular battle royale games like PUBG and Apex Legends, only behind long-time heavyweights like CS: GO and Dota 2.
As of March 2021, Valheim has taken up the 39th spot among the best user-reviewed games on Steam of all time. Apart from being one of the most played on Steam, the game sold over 5 million copies a month after its early February launch. According to the numbers broken down by the devs, Valheim players have already spent more than 15,000 years in-game and viewers have watched over 35 million hours of gameplay on Twitch.
Valheim gameplay
The gameplay revolves around a player being generated into a world of Norse mythology as a Viking character. Basically, players have to survive in Valheim hostile environments by gathering resources, learning to craft, building outposts, slaying monsters, and sailing on ships. Besides single-player, the game also supports a co-op PVE mode where up to 10 players can join in on the adventure.
Progressing through the game will let players explore the vast mystical environments, including mountain ranges, swamps, forests, meadows, oceans and more. Each ecosystem has its respective difficulty level with distinct mythical beasts to battle, wildlife to hunt, and items to collect. The combat system comes with a variety of weapons for close combat and long-range including one and dual-handed weapons, armour shields, and bows.
Furthermore, players can forge powerful weapons and armour as they progress, and craft food and mead for maintaining health. Traversing the world is done on foot or by sailing on a wide range of ships, from flimsy rafts to formidable longships. Using the flexible house and base building systems, players can construct Viking mead halls, farms, outposts, castles, and more. The game also has a tool for players who want to host dedicated servers.
Valheim roadmap 2021
Iron Gate plans to nurture the game in early access for at least one year. However, a full release could take longer depending on player feedback and the quantity of content they decide to put in. They shared an official roadmap after Valheim's launch, showing the content they plan to add to their Viking survival game in 2021.
The indie studio currently has four updates lined up for this year. The first update is named Hearth and Home. The second update is called Cult of the Wolf, and Ships and the Sea is the third. Meanwhile, the fourth update will add a new biome known as Mistlands.
Overall, the developers plan to a ton of new content including biomes, enemies, bosses, materials while also expanding on the weapon types, crafting and building systems.
Valheim system requirements
Minimum requirements for Windows
OS: Windows 7 or later, 64-bit processor
Processor: 2.6 GHz Quad Core or similar
Memory: 8 GB RAM
Graphics: GeForce GTX 950 or Radeon HD 7970
DirectX: Version 11
Storage: 1 GB available space
Recommended requirements for Windows
OS: Windows 7 or later, 64-bit processor
Processor: i5 3GHz or Ryzen 5 3GHz
Memory: 16 GB RAM
Graphics: GeForce GTX 1060 or Radeon RX 580
DirectX: Version 11
Network: Broadband Internet connection
Storage: 1 GB available space
Minimum requirements for Linux
OS: Any up to date version, 64-bit processor
Processor: 2.6 GHz Dual Core or similar
Memory: 8 GB RAM
Graphics: GeForce GTX 950 or Radeon HD 7970
Storage: 1 GB available space
Recommended requirements for Linux
OS: Any up to date version, 64-bit processor
Processor: i5 3GHz or Rizen 5 3GHz
Memory: 16 GB RAM
Graphics: GeForce GTX 1060 or Radeon RX 580
ADVERTISEMENT
Article continues below this ad
Network: Broadband Internet connection
Storage: 1 GB available space
Valheim details
ADVERTISEMENT
Article continues below this ad
| | |
| --- | --- |
| Release Date | February 2, 2021 (early access) |
| Developer | Iron Gate AB |
| Publisher | Coffee Stain Publishing |
| Platforms | Windows, Linux |
| Genre(s) | Survival, action, adventure, indie |
| Mode(s) | Single-player, multiplayer |