Boston Celtics
Boston Celtics 2021: News, Schedule, Roster, Score, Injury Report
The Boston Celtics are the most decorated team in the NBA. They are owned by Wyc Grousbeck, under his group 'Boston Basketball Partners'. Grousbeck is also the governor of the Celtics, while Rich Gotham serves as the president of the franchise. 
ADVERTISEMENT
Article continues below this ad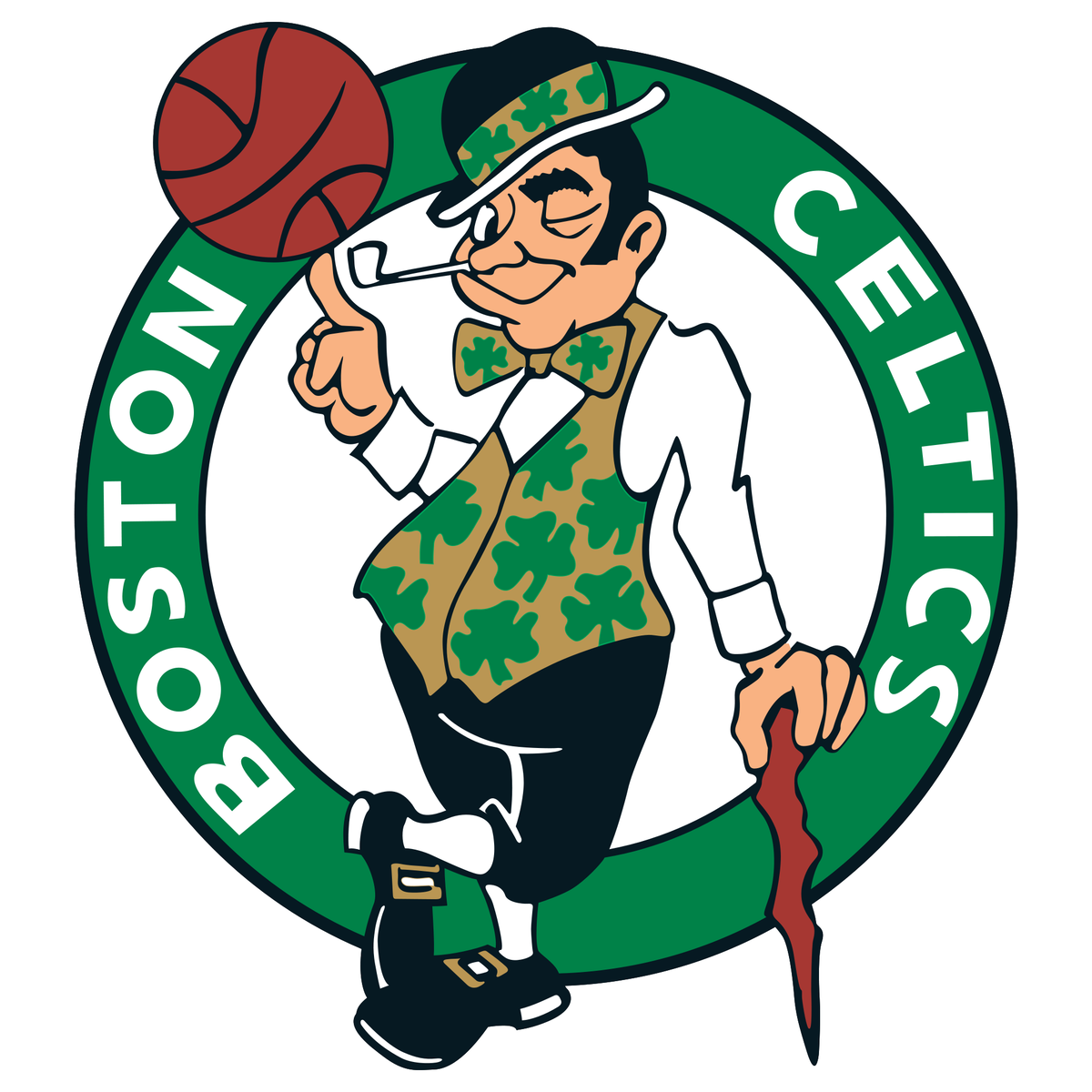 The Boston Celtics were founded in 1946 as one of the association's initial eight teams. They are statistically the most successful team in the league's history. The Celtics have won the most NBA championships (17) and the most number of games in NBA history to date. Moreover, they are a part of the NBA's Atlantic Division in the Eastern Conference.
ADVERTISEMENT
Article continues below this ad
The TD Garden is the current home arena of the Celtics. The team moved here in 1995 from the iconic Boston Garden, which has now been demolished. Their modern logo has their mascot
"Lucky the Leprechaun"
spinning a basketball on one hand and holding a cane in the other. 
History
A large part of the Celtics' success came in the 1960s, when they were led by the fearless Bill Russell. Standing at a towering height, just shy of seven feet, Russell is regarded as one of the greatest centers to have graced the league. The Hall of Famer won eleven titles with the Celtics, marking him as their most important player in history.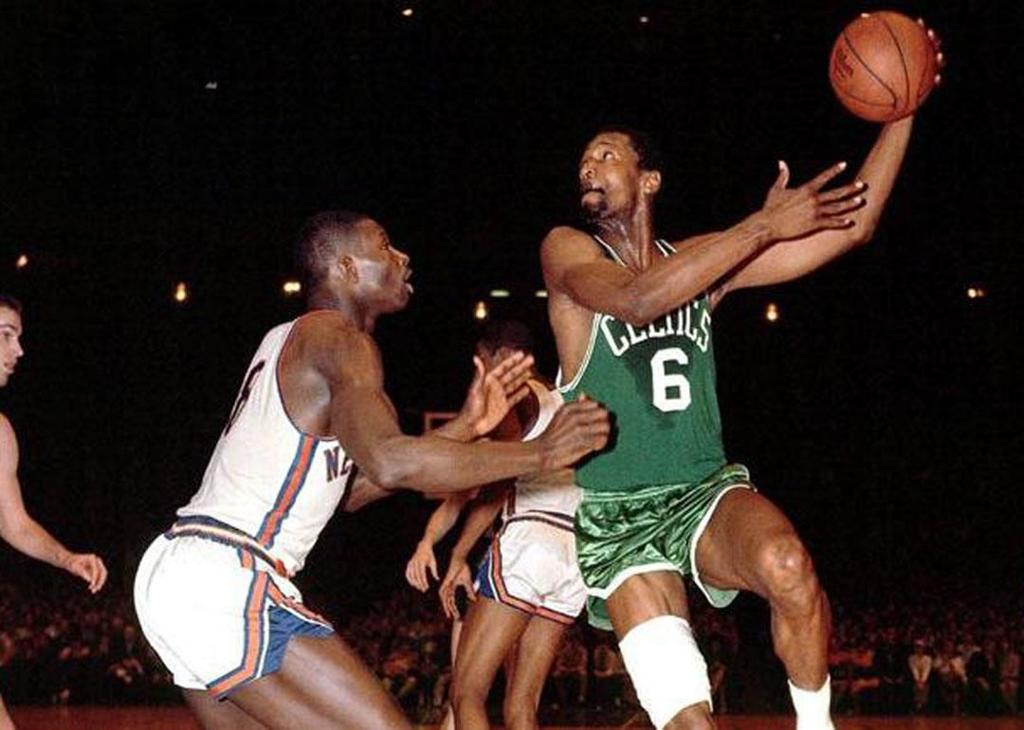 Bill Russell was meticulously scouted and picked by legendary Celtics coach Red Auerbach, in 1956. Russell's trade on draft day is one of the most significant moments in the league's glorious history. Following Russell's retirement, the Celtics shortly found a new player to fill in his mighty shoes. 
The Celtics saw tremendous success in the Larry Bird era, winning three titles to broaden their legacy. Bird guided Boston to four straight Finals and won the league MVP award for three straight years from 1984 to 1986. After his retirement, the franchise experienced a slump where they failed to qualify for the playoffs for six straight years.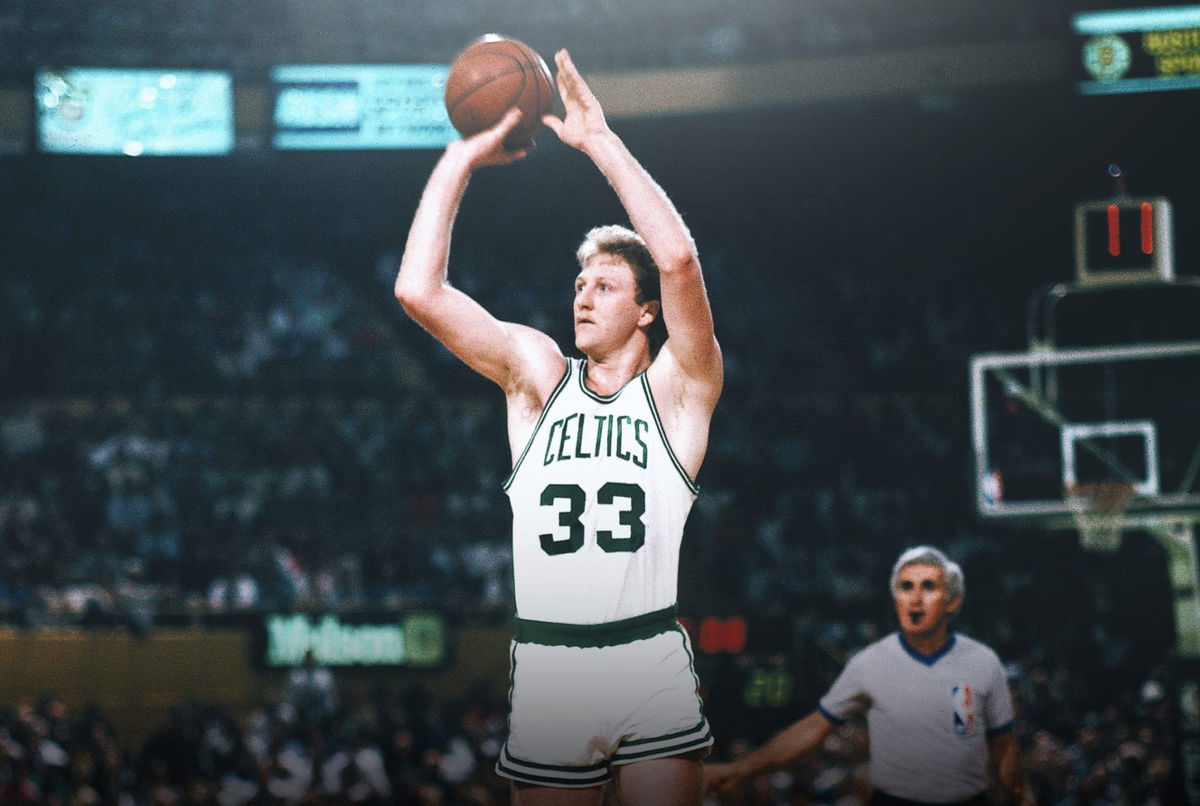 Boston last won the NBA championship in the 2007/08 season. They boasted a super-team in the league with the likes of Kevin Garnett, Paul Pierce, and Ray Allen. Now, the team is thriving under young stars like Jayson Tatum and Jaylen Brown, who are proving to be promising young talents, to uplift the franchise. 
Boston Celtics 2021 starting lineup
Marcus Smart (G)
Jaylen Brown (G)
Jayson Tatum (F)
Daniel Theis (F)
Tristan Thompson (C)
Team's sponsors
The main sponsor of the team is General Electric Company (GE), who also gets to place their logo on the team's uniforms. The Celtics have always stuck with the traditional green and white colors as their primary and secondary jersey options every season. 
Besides GE, there are several corporates who have a tie-up with the Celtics franchise. From Converse to Gatorade and Tissot, a diverse group of companies has struck a partnership with the Boston Celtics. 
ADVERTISEMENT
Article continues below this ad
Achievements and History
| | |
| --- | --- |
| Founded  | 1946 |
| Conference | Eastern |
| Division  | Atlantic |
| President | Rich Gotham  |
| General Manager | Danny Ainge |
| Head Coach  | Brad Stevens  |
| Arena  | TD Garden |
| Championships (17) | (1957, 1959, 1960, 1961, 1962, 1963, 1964, 1965, 1966, 1968, 1969, 1974, 1976, 1981, 1984, 1986, 2008) |
| Conference Titles (21) | (1957, 1958, 1959, 1960, 1961, 1962, 1963, 1964, 1965, 1966, 1968, 1969, 1974, 1976, 1981, 1984, 1985, 1986, 1987, 2008, 2010) |
| Division Titles (22) | (1972, 1973, 1974, 1975, 1976, 1980, 1981, 1982, 1984, 1985, 1986, 1987, 1988, 1991, 1992, 2005, 2008, 2009, 2010, 2011, 2012, 2017) |
| Website | https://www.nba.com/celtics/ |
Boston Celtics 2021 roster
ADVERTISEMENT
Article continues below this ad
| | | | | | |
| --- | --- | --- | --- | --- | --- |
| No. | Player | Pos | Ht | Wt | Birth Date |
| 0 | Jayson Tatum | SF | 6-8 | 210 | March 3, 1998 |
| 7 | Jaylen Brown | SG | 6-6 | 223 | October 24, 1996 |
| 11 | Payton Pritchard | SG | 6-1 | 195 | January 28, 1998 |
| 27 | Daniel Theis | C | 6-8 | 245 | April 4, 1992 |
| 36 | Marcus Smart | PG | 6-3 | 220 | March 6, 1994 |
| 37 | Semi Ojeleye | PF | 6-6 | 240 | December 5, 1994 |
| 13 | Tristan Thompson | PF | 6-9 | 254 | March 13, 1991 |
| 55 | Jeff Teague | PG | 6-3 | 195 | June 10, 1988 |
| 44 | Robert Williams | C | 6-8 | 237 | October 17, 1997 |
| 12 | Grant Williams | PF | 6-6 | 236 | November 30, 1998 |
| 4 | Carsen Edwards | SG | 5-11 | 200 | March 12, 1998 |
| 43 | Javonte Green | SG | 6-4 | 205 | July 23, 1993 |
| 51 | Tremont Waters  (TW) | PG | 5-10 | 175 | January 10, 1998 |
| 26 | Aaron Nesmith | SF | 6-5 | 215 | October 16, 1999 |
| 99 | Tacko Fall  (TW) | C | 7-5 | 311 | December 10, 1995 |
| 8 | Kemba Walker | PG | 6-0 | 184 | May 8, 1990 |
| 45 | Romeo Langford | SG | 6-4 | 216 | October 25, 1999 |