trending
What Americans are reading
Milwaukee Bucks 2022: News, Schedule, Roster, Score, Injury Report
The Milwaukee Bucks are owned by Wes Edens, Marc Lasry, Jamie Dinan, and Mike Fascitelli. They play in the NBA's Eastern Conference and are part of the League's Central Division along with the Chicago Bulls, Detroit Pistons, Indiana Pacers, and Cleveland Cavaliers.
The Milwaukee Bucks were founded in 1968. They were an expansion team, along with the Phoenix Suns. Mike Budenholzer is the current head coach of the Bucks, while John Horst and Peter Feigin serve as the general manager and president, respectively.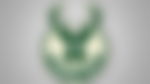 This marked the first time since 1955 that a Milwaukee based team was part of the NBA. The name Bucks was chosen despite the name finishing second to Robins in a fan contest to name the new team.
The Milwaukee Bucks made a slow start in the NBA and won just 27 games in their maiden season. The team orchestrated a remarkable turnaround the following season and made it to the Eastern Conference Finals. The following year, the Milwaukee Bucks went all the way to lift the NBA Championship. They repeated the success many years later in 2021, when they won a Championship led by Giannis Antetokounmpo. Currently, they are trying to defend their coveted crown.
Read More: Giannis Antetokounmpo: 4 Things to Know about His Girlfriend Mariah Danae Riddlesprigger
As of last year, it was the fastest expansion team in the history of all North American sports leagues to claim the title. They reached the final 3 years later in 1974. This was their last finals appearance to date.
Only two players have claimed the regular season MVP award while representing the Milwaukee Bucks. They are Kareem Abdul-Jabbar (1971, 1972, 1974) and Giannis Antetokounmpo (2019, 2020)
Read More: Where Does Giannis Antetokounmpo Live? Take a Look at His Impressive Mansion
?Achievements and History
| | |
| --- | --- |
| Founded | 1968 |
| Conference | Eastern |
| Division? | Central |
| President | Peter Feigin |
| General Manager? | John Horst |
| Head Coach? | Mike Budenholzer |
| Arena? | Fiserv Forum |
| Championships (2) | 1971, 2021 |
| Conference Titles (3) | (1971,1974, 2021) |
| Division Titles (16) | (1971, 1972, 1973, 1974, 1976, 1980, 1981, 1982, 1983, 1984, 1985, 1986, 2001, 2019, 2020, 2021) |
| Website | |
Milwaukee Bucks 2021-22 Current Roster?
| | | | | | |
| --- | --- | --- | --- | --- | --- |
| No. | Player | Pos | Ht | Wt | Birth Date |
| 7 | Grayson Allen | SG | 6-4 | 198 | October 8, 1995 |
| 34 | Giannis Antetokounmpo | PF | 6-11 | 242 | December 6, 1994 |
| 43 | Thanasis Antetokounmpo | SF | 6-6 | 219 | July 18, 1992 |
| 3 | George Hill | G | 6-3 | 188 | May 4, 1986 |
| 24 | Pat Connaughton | SG | 6-5 | 209 | January 6, 1993 |
| 5 | Rodney Hood | F | 6-8 | 205 | October 20, 1992 |
| 54 | Sandro Mamukelashvili | F | 6-11 | 240 | May 23, 1999 |
| 0 | Donte DiVincenzo | SG | 6-4 | 203 | January 31, 1997 |
| 23 | Wesley Mathews | SG | 6-5 | 220 | October 14, 1986 |
| 21 | Jrue Holiday | PG | 6-3 | 205 | June 12, 1990 |
| 11 | Brook Lopez | C | 7-0 | 282 | April 1, 1988 |
| 37 | Semi Ojeleye | SF | 6-6 | 240 | December 5, 1994 |
| 22 | Khris Middleton | SF | 6-7 | 222 | August 12, 1991 |
| 13 | Jordan Nwora | SF | 6-8 | 225 | September 9, 1998 |
| 9 | Bobby Portis | C | 6-10 | 250 | February 10, 1995 |
| 28 | Lindell Wigginton | SG | 6-1 | 189 | March 28, 1998 |