trending
What Americans are reading
Denver Broncos 2022: News, Schedule, Roster, Score, Injury Report
The Denver Broncos entered the American Football League (AFL) and joined the NFL as part of a merger in 1970. The initial stint wasn?t smooth, to say the least, and the Broncos weren?t competitive during the 10-year run in the AFL. Their woes continued into the early days of the NFL as well. Chiefly, they did not have a winning season until 1973.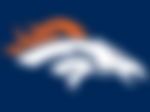 Four years later, the Denver Broncos qualified for the playoffs for the first time in franchise history and advanced to Super Bowl XII. Their fortune turned for the better after 1975 and the club only suffered nine losing seasons. They scalped eight AFC Championships and three Super Bowl championships, the most recent being in 2015.
Their high hit-rate in Super Bowl appearance means they also share the NFL record for the most Super Bowl losses (tied with the New England Patriots-5).? Not to mention, their lofty success has produced several pro-bowl Hall of Famers and MVP candidates through their years of dominance at the top.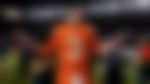 The 2020 season left plenty to be desired and the Denver Broncos were officially out of contention early on. They placed 4 in the AFC West rounding out a losing 5-11 overall record. The Broncos failed to improve on their 7-9 season from last year. What?s more, they suffered their fourth consecutive losing season.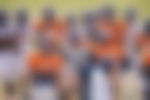 Logo
The original logo depicted a football player riding a bronco horse, and this image stayed with the team for one year. The next logo that ran from 1962 to 1967 gave the earlier design a more fierce look. The football player was now standing on the back of an orange horse. Both the Bronco and the player looked more brutal.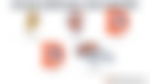 The following years removed the rider and a ?D? emblem was used which saw a bronco horse emerging vertically drawn in white with a black outline. From 1997 to modern-day, the Denver Broncos Logo has remained the now-iconic horse profile facing right. The bronco?s head in white features a dark outline and the main and eyes are orange colored.
Owner Achievements
Pat Bowlen was the majority owner of the Denver Broncos right up to his death in June 2019. The Bowlen family, including two of his brother, purchased the team from Edgar Kaiser back in 1984. Bowlen served as Broncos CEO until July 2014 where he stepped down from the position due to the progression of Alzheimer?s disease.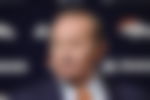 After Bowlen acquired the team in 1984, the Broncos briefly held the highest winning percentage of any active franchise in the league. The metrics stood at 334 wins, 212 losses, and 1 tie, rounding out a 0.612 winning percentage passing the San Francisco 49?ers after the 2015 season. At the time of Bowlen?s death, the New England Patriots had surpassed that figure.
In August 2022 the Walmart heir Samuel Robson Walton took ownership of the Denver Broncos. He bought the franchise for a whopping $4.65 Billion, the most ever paid for a franchise in the history of all sports.
?Denver Broncos 2022 Sponsors
Frequent franchise partners BetMGM and the Broncos agreed to a multi-year sports betting partnership that includes a premium lounge at Empower Field at Mile High. The Lounge will allow fans 21 years and older access to a full-service premium bar, a luxury lounge, and live odds with BetMGM?s mobile app.
Additionally, the Broncos also have a tie-up with Betfred USA Sports ahead of Betfred?s launching a Colorado presence. Not to mention, the club agreed to a multi-year deal with FanDeul Group for legalized sports betting and daily fantasy partnership. The partnership gives Fan Duel access to official Broncos marks and logos to use across FanDuel?s sports betting offerings in Colorado.
Denver Broncos 2022 Roster Foundation
Quarterbacks
#11 Josh Johnson

#4 Brett Rypien

#3 Russell Wilson

Running Backs
#26 Mike Boone

#25 Melvin Gordon III

#41 JaQuan Hardy

#36 Devine Ozigbo

#45 Stevie Scott III

#33 Javonte Williams

Wide Receivers
#16 Tyrie Cleveland

#1 KJ Hamler

#9 Kendall Hinton

#10 Jerry Jeudy

#89 Brandon Johnson

#84 Trey Quinn

#38 Darrius Shepherd

#14 Courtland Sutton

#17 Jalen Virgil

#12 Montrell Washington

#19 Seth Williams

Tight Ends
#80 Greg Dulcich

#85 Albert Okwuegbunam

#48 Dylan Parham

#82 Eric Saubert

#87 Eric Tomlinson

Offensive Linemen
#79 Lloyd Cushenberry III

#60 Luke Wattenberg

#61 Graham Glasgow

#68 Zack Johnson

#52 Netane Muti

#67 Michael Niese

#66 Dalton Risner

#77 Quinn Meinerz

#57 Billy Turner

#76 Calvin Anderson

#75 Quinn Bailey

#72 Garett Bolles

#73 Cameron Fleming

#70 Sebastian Gutierrez

#74 Casey Tucker

Defensive Linemen
#91 Matt Henningsen

#93 Dre'Mont Jones

#95 McTelvin Agim

#92 Jonathan Harris

#98 Mike Purcell

#96 Eyioma Uwazurike

#99 DeShawn Williams

#97 D.J. Jones

Linebackers
#50 Jonas Griffith

#47 Josey Jewell

#43 Kana'i Mauga

#48 Joe Schobert

#49 Alex Singleton

#40 Justin Strnad

#54 Barrington Wade

#56 Baron Browning

#42 Nik Bonitto

#55 Bradley Chubb

#53 Jonathon Cooper

#5 Randy Gregory

#90 Jonathan Kongbo

#94 Aaron Patrick

#59 Malik Reed

Defensive Backs
#38 Bless Austin

#34 Essang Bassey

#23 Ronald Darby

#29 Faion Hicks

#39 Donnie Lewis Jr.

#27 Damarri Mathis

#35 Ja'Quan McMillian

#13 Michael Ojemudia

#2 Pat Surtain II

#21 K'Waun Williams

#83 Andrew Beck

#22 Kareem Jackson

#37 P.J. Locke

#20 J.R. Reed

#31 Justin Simmons

#30 Caden Sterns

#32 Delarrin Turner-Yell

Special Teams
#8 Brandon McManus

#46 Jacob Bobenmoyer

#6 Sam Martin

#17 Corliss Waitman
2022 Charity
Owner Pat Bowlen was a member of the University of Denver Board of trustees and contributed to the funding of the Pat Bowlen Athletic Training Center located on the school?s campus. He also contributed significantly to the local Denver Boys and Girls Club chapters. As an organization, the Broncos are determined to improve lives in the community by focusing on Youth Development, Quality of life, and Civic Engagement.
Furthermore, the Kickoff luncheon sees Broncos players, coaches, alumni, and executives collectively raise funds for the charities. The rookie class also participates in a Topgolf tournament with the proceeds of the event going towards a community initiative chosen by the rookie class.
History and Achievements
Founded
1959
Owner
Samuel Robson Walton
CEO
Greg Penner
Head Coach
Nathaniel Hackett
General Manager
George Paton
Stadium
Empower Field at Mile High
Location
Denver, Colorado
Sponsors
BetMGM, Planterra, Betfred, Fanduel, Swish Beverages
Championships
League Championships (3)

Super Bowl championships (3)

1997 (XXXII), 1998 (XXXIII), 2015 (50)

Conference championships (8)

AFC: 1977, 1986, 1987, 1989, 1997, 1998, 2013, 2015

Division championships (15)

AFC West: 1977, 1978, 1984, 1986, 1987, 1989, 1991, 1996, 1998, 2005, 2011, 2012, 2013, 2014, 2015

Official Website
Denver Broncos- www.denverbroncos.com