Philadelphia Eagles
Philadelphia Eagles 2022: News, Schedule, Roster, Score, Injury Report
The Philadelphia football franchise entered the NFL as a replacement for the Frankford Yellow Jackets. Named the Philadelphia Eagles, they made their professional football debut alongside the Pittsburgh Steelers and Cincinnati Reds. The former still features in the NFL whilst the latter folded after merely 2 seasons.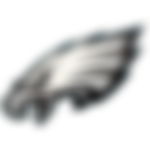 For the 1943 season, they merged with their state rivals Pittsburgh Steelers to form 'The Steagles'. 
Following the war, the Eagles emerged as a top team. They reached their inaugural season-ending game for the 1947 season. Following a setback, they claimed back-to-back championships in 1948 and 1949 without allowing the opposition a single point. Their feat speaks volumes about their robust defense. 
The franchise has changed their home field 3 more times since claiming consecutive NFL championships. 
Currently, they sit 23rd on the Forbes list for the most valuable sports teams of all time. 'The Birds' or 'The Iggles' as they are known to feature prominently with the colors of silver, midnight green, and black. Moreover, they are one of the few NFL teams to have an official fight song.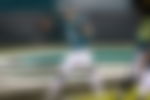 The Philadelphia Eagles play in the NFC East division. They feature alongside the Washington Football Team, New York Giants, and Dallas Cowboys. With 5th-year quarterback Carson Wentz and Head Coach Doug Pederson, the franchise will look to qualify outright to the Playoffs and defend their NFC East divisional title. 
Owner Achievements
Jeffrey Lurie and his family were great football fans. Lurie purchased the Eagles a few months before the 1994 NFL season for $198 million. The purchase came a year after Kraft defeated him in a bidding war for the New England Patriots.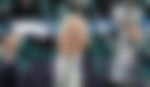 Despite his ownership role of an NFL team, Lurie remained in the production business and claimed an Academy Award for producing 'Inside Job'. 
Achievements
The Eagles have won the league 4 times, with 3 of those wins coming before the Super Bowl era. The franchise lifted the trophy at Super Bowl LII after beating the fancied New England Patriots with backup quarterback Nick Foles.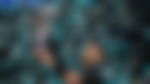 Philadelphia Eagles have claimed their conference championship 4 times. Their record has been good for the season as they have made the Playoffs 27 times despite winning their division on just 14 occasions. 
The Philadelphia Eagles can boast of just one player to have claimed the NFL regular season MVP award. This honor belongs to former quarterback and Hall of Fame Norm Van Brocklin, who won for the 1960 NFL season. 
Logo
The Philadelphia Eagles have had multiple logo designs over the course of their 87-year-long stint in professional football. The initial design lasted for 3 seasons. It featured a dark blue Eagle in flight carrying a football in its talons. In 1936, they changed the Eagle's color to green and tweaked the angle of the football it had a hold of. This version of the logo featured the Eagle soaring through the sky.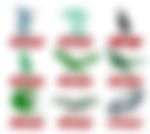 In the 'Steagles' era, the hastily cobbled-up team introduced a new logo. It was a black color eagle swooping downwards as though performing a touchdown. 
In 1944, the Philadelphia Eagles opted for a light green eagle with elements retained from their 'Steagles' design. 4 seasons down the line, they introduced yet another logo design. This time, the eagle had its wings spread wide, and it held the football only in its left claw. 
This logo lasted for 2 decades before the franchise opted for a short-lived yet sharper version of the logo. 
The next big change came about ahead of the 1973 NFL season. Philadelphia Eagles departed from their traditional Eagle carrying a football logo and incorporated a green helmet with a gray wing above the visor. 
It lasted for 14 NFL seasons before the Eagle swooped back in. This time it was flying from left to right and had an eye-catching 4-color combination. 
Finally, in 1996, The Philadelphia Eagles adopted the logo that is on their uniforms even today. It features an eagle with a prominent beak and eye as it surveys the scene below. 
Philadelphia Eagles Sponsors
The Eagles entered into a multi-year sponsorship with FOX Bet, which came in with a branded interactive studio at Lincoln Financial Field. The custom Eagles content will be brought in by Eagles on-air personalities and Eagles legends. Moreover, FOX Bet will serve as the presenting sponsor of Eagles Edge, a new program following all Eagles games.
Moreover, the franchise also signed a deal with DraftKings that made them the official daily sports betting partner. Not to mention, a sponsorship also came in with Pepsi after an 8-year absence as the Eagles' drink ambassador. The deal includes Pepsi getting naming rights to an area outside Lincoln Financial Field.
Philadelphia Eagles 2022 Roster Foundation
Quarterbacks

#1 Jalen Hurts

#10 Gardner Minshew

#13 Reid Sinnett

#8 Carson Strong

Running Backs

#49 Kennedy Brooks

#14 Kenneth Gainwell

#32 Jason Huntley

#26 Miles Sanders

#35 Boston Scott

Wide Receivers

#39 Devon Allen

#11 A.J. Brown

#85 Deon Cain

#41 Britain Covey

#82 John Hightower

#3 Zach Pascal

#18 Jalen Reagor

#6 DeVonta Smith

#84 Greg Ward

#16 Quez Watkins

Tight Ends

#47 Grant Calcaterra

#88 Dallas Goedert

#81 Richard Rodgers

#89 Jack Stoll

#83 Noah Togiai

Offensive Linemen

#62 Jason Kelce

#66 Cameron Tom

#76 Jack Anderson

#51 Cam Jurgens

#69 Landon Dickerson

#78 Sua Opeta

#56 Isaac Seumalo

#61 Josh Sills

#72 Kayode Awosika

#74 Le'Raven Clark

#77 Andre Dillard

#65 Lane Johnson

#68 Jordan Mailata

#63 Jack Driscoll

Defensive Linemen

#96 Derek Barnett

$55 Brandon Graham

#75 Tarron Jackson

#66 Matt Leo

#94 Josh Sweat

#91 Fletcher Cox

#90 Jordan Davis

#97 Javon Hargrave

#50 Kobe Smith

#95 Marlon Tuipulotu

#93 Milton Williams

#73 Marvin Wilson

#98 Renell Wren

Linebackers

#54 Shaun Bradley

#17 Nakobe Dean

#57 T.J. Edwards

#53 Christian Elliss

#58 Kyron Johnson

#48 Patrick Johnson

#7 Haason Reddick

#30 JaCoby Stevens

#52 Davion Taylor

#43 Kyzir White

Defensive Backs

#24 James Bradberry

#31 Mario Goodrich

#36 Tay Gowan

#38 Josh Jobe

#29 Avonte Maddox

#37 Mac McCain III

#27 Zech McPhearson

#33 Josiah Scott

#2 Darius Slay

#34 Kary Vincent Jr.

#32 Ugo Amadi

#46 Reed Blankenship

#21 Andre Chachere

#22 Marcus Epps

#28 Anthony Harris

#23 Jaquiski Tartt

#42 K'Von Wallace

Special Teams

#4 Jake Elliott 

#8 Arryn Siposs

#45 Rick Lovato
ADVERTISEMENT
Article continues below this ad
2022 Charity
The Philadelphia Eagles have come up with several programs to positively impact people in the Greater Philadelphia area. The 'Rock the Vote' campaign helped Eagles fans register and prepare themselves for the 2020 vote. Moreover, the Eagles Autism Challenge is dedicated to raising funds for innovative research and programs to unlock the mystery of autism.
Furthermore, the Eagles Charitable Foundation (ECF) has served more than one million children in the region. Their efforts include comprehensive vision care by providing free eye exams and glasses to children in the community.
ADVERTISEMENT
Article continues below this ad
Achievements and History
Founded
1933
Owner
Jeffrey Lurie
CEO
Jeffrey Lurie
Head Coach
Nick Sirianni
General Manager
1933
Stadium
Lincoln Financial Field
Location
Philadelphia, Pennsylvania
Sponsors
Invisalign, Pepsi, Fox Bet, Dragon Seats, Esports Entertainment Group, DraftKings
Championships
League championships (4)

NFL Championships (pre-1970 AFL-NFL merger) [3]

1948, 1949, 1960

Super Bowl championships (1)

2017 (LII)

Conference championships (4)

NFL Eastern: 1960

NFC: 1980, 2004, 2017

Division championships (14)

NFL East: 1947, 1948, 1949

NFC East: 1980, 1988, 2001, 2002, 2003, 2004, 2006, 2010, 2013, 2017, 2019

Official Website
Philadelphia Eagles: www.philadelphiaeagles.com
Philadelphia Eagles News Feed
---
---
---
---
---
---
---
---
---
---