Jacksonville Jaguars
Jacksonville Jaguars 2022: News, Schedule, Roster, Score, Injury Report
The Jacksonville Jaguars is a relatively new entity in the NFL and they have no association with the pre-1970 AFC-NFL merger. The Jags along with the Carolina Panthers joined the league as expansion teams heading into the 1995 season. Chiefly, they have made the play-off seven times to date, with 2017 being their most recent appearance. Not to mention, this took place off the back of a lengthy drought that lasted for 10 seasons.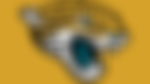 ADVERTISEMENT
Article continues below this ad
Although the Jaguars were formed on November 30, 1993, there were serious attempts to bring football to Jacksonville, Florida right from 1925. The first owner of the Jags, Wayne Weaver would ensure that this move came into motion once the NFL announced plans to add two expansion teams. What's more, the franchise has had several notable highlights in the Weaver era that moved forward once Pakistani- American tycoon Shahid Khan took over.
Several changes came around the 2011-12 season that saw a changing of the guard on the strategic bench. Wayne Weaver let go of long-time coach Jack Del Rio whose record had been 3-8 through the first 12 weeks of the season. Not to mention, Del Rio bolstered a losing 68-71 over his 9-year tenure with the franchise.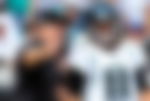 The firing of Del Rio was also the time when Shahid Khan was announced as the new franchise owner. Furthermore, changing the guard didn't bring immediate changes as tangible success came several years in the 2017 season. The Jacksonville Jaguars failed to qualify for the 2020 playoffs as they placed 4th in the AFC South with a 1-15 record.
Logo
The earliest iteration of the logo featured a black and gold full-body jaguar primed in a leaping motion. Chiefly, the aforementioned logo drew comparisons to the automobile maker 'Jaguar's logo, and thus a new logo came into being featuring a jaguar head with a teal-colored tongue. The Jags used this logo from the inaugural 1995 season all the way to 2012.

Owner Shahid Khan unveiled a new logo in February of 2013, after replacing Wayne Weaver in late 2011. The main motive for the change came in to usher a "new symbol for a new generation" in Jaguars history.
Owner Achievements
Shahid Rafiq Khan is a Pakistani-born American billionaire businessman. He was born in Lahore, Pakistan, and has an Industrial Engineering degree to his name. Apart from the Jacksonville-based football outfit, he also owns the English Premier League club Fulham. Moreover, he's also the co-owner of All Elite Wrestling (AEW).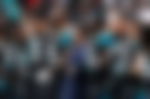 Heading in June 2020, Khan came in as the second richest NFL owner, clocking in a network of $11.8 billion. He came in as the face of Forbes 'American Dream' and he's placed 61 on the Forbes 400 richest Americans list. Furthermore, he's also the richest person of Pakistani origin.
Jacksonville Jaguars 2022 Sponsors
Income tax preparation software company E-file.com tied up with the Jaguars. A benefit provided to Jags fans includes a 50% coupon code to avail of the software for every season ticket holder who filed for renewal for the 2019 season. What's more, Good Greek Moving and Storage was named as the official mover of the Jacksonville Jaguars.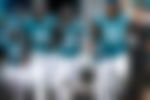 Good Greek Moving and Storage also handles all the team's transportation needs. Additionally, the Medical Technology Management Institute (MTMI) announced provides musculoskeletal ultrasound training to athletic trainers.
Jacksonville Jaguars 2022 Roster Foundation
Quarterbacks
#3 C.J. Beathard

#16 Trevor Lawrence

#4 E.J. Perry

Running Backs
#23 Ryquell Armstead

#24 Snoop Conner

#1 Travis Etienne Jr.

#25 James Robinson

#36 Mekhi Sargent

Wide Receivers
#39 Jamal Agnew

#80 Kevin Austin Jr.

#88 Jeff Cotton Jr.

#14 Marvin Hall

#81 Willie Johnson

#7 Zay Jones

#11 Marvin Jones Jr.

#83 Tim Jones

#13 Christian Kirk

#10 Laviska Shenault Jr.

#18 Laquon Treadwell

#15 Lujuan Winningham

Tight Ends
#85 Dan Arnold

#17 Evan Engram

#89 Luke Farrell

#87 Grayson Gunter

#84 Chris Manhertz

#86 Gerrit Prince

Offensive Linemen
#63 Beau Benzschawel

#67 Wes Martin

#68 Brandon Scherff

#78 Ben Bartch

#77 Nick Ford

#79 Luke Fortner

#72 Walker Little

#62 KC McDermott

#76 Will Richardson Jr.

#74 Cam Robinson

#69 Tyler Shatley

#75 Jawaan Taylor

#61 Darryl Williams

Defensive Linemen
#41 Josh Allen

#45 K'Lavon Chaisson

#40 Jamir Jones

#93 Israel Antwine

#96 Adam Gotsis

#49 Arden Key

#95 Roy Robertson-Harris

#91 Dawuane Smoot

#98 Auzoyah Alufohai

#94 Folorunso Fatukasi

#52 DaVon Hamilton

#97 Jay Tufele

#99 Raequan Williams

Linebackers
#59 Tyrell Adams

#33 Devin Lloyd

#55 Grant Morgan

#48 Chad Muma

#54 Foyesade Oluokun

#50 Shaquille Quarterman

#53 Chapelle Russell

#56 Rashod Berry

#44 Travon Walker

Defensive Backs
#30 Montaric Brown

#32 Tyson Campbell

#27 Chris Claybrooks

#26 Shaquill Griffin

#37 Tre Herndon

#34 Gregory Junior

#23 Josh Thompson

#22 Xavier Crawford

#31 Shabari Davis

#36 Benjie Franklin

#29 Brandon Rusnak

#21 Darious Williams

#46 Ross Matiscik

#38 Andre Cisco

#5 Rudy Ford

#2 Rayshawn Jenkins

#35 Ayo Oyelola

#20 Daniel Thomas

#42 Andrew Wingard

 

Special Teams
#19 Ryan Santoso

#9 Logan Cooke
ADVERTISEMENT
Article continues below this ad
2022 Charity
The Jags President Mark Lamping pledged $58, 000 in Grants towards the consolidation of Non-profits serving the Military and Veterans. Since, 2013, the Jacksonville Jaguars provided over $1.5 million to help fund the veteran's Resource and Registrations Center. Furthermore, the Jags Foundation and Whataburger partner to provide hydration equipment to Duval Country Public Schools.
The collaboration comes in after several teams prioritized the health and safety of players in the league. What's more, the Jacksonville-based outfit also put forth their support for First Coast Athletics with a new Clorox Total 360 system. This effort comes in to mitigate the spread of contagious germs throughout their facilities.
ADVERTISEMENT
Article continues below this ad
History and Achievements
Founded
1993
Owner
Shahid Khan
CEO
Mark Lamping
Head Coach
Doug Pederson
General Manager
Trent Baalke
Stadium
TIAA Bank Field
Location
Jacksonville, Florida
Sponsors
Mahindra Group, Universal Orlando Resort, 505 Southwestern, E-file, Good Greek Moving & Storage, Medical Technology Management Institute.
Championships
League championships (0)

Conference championships (0)

Division championship (3)

AFC Central: 1998, 1999

AFC South: 2017

Official Website
Jacksonville Jaguars- www.jaguars.com
Jacksonville Jaguars News Feed
---
---
---
---
---
---
---
---
---
---