Los Angeles Lakers
Los Angeles Lakers 2022: News, Schedule, Roster, Score, Injury Report
The Los Angeles Lakers are owned by the Buss Family Trust, and Jeanie Buss serves as the President. The team's base is at the Staples Center in Los Angeles and they are a member of the Pacific Division of the league's Western Conference. As of this season, they are struggling at 9th in the Western Conference.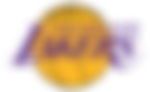 Read More: Why did Kobe Bryant have such a disturbing relationship with his parents?
ADVERTISEMENT
Article continues below this ad
History
The franchise was known as the Minneapolis Lakers from 1947 to 1960. They moved to Los Angeles in 1960. Ten years later, in the 1971-1972 season, they set the record for the longest winning streak in the NBA, with 33.
The team attained major popularity in the 80s and was nicknamed "Showtime" due to their fast-breaking team led by Magic Johnson. The team also featured leading NBA points scorer Kareem Abdul-Jabbar. They won 5 titles in the "Showtime" era.
Later, the team struggled before returning to the top once more with the duo of Kobe Bryant and Shaquille O'Neal. 26 Los Angeles Lakers players have been inducted to the Naismith Memorial Basketball Hall of Fame.
After signing LeBron James in 2018, the Lakers restored the shine on the franchise by winning the 2020 NBA championship inside the bubble. They clinched the title after a ten-year drought and LeBron secured his fourth finals MVP award to complete the triumph. In the 2021-22 season, the team acquired the likes of Russell Westbrook and Carmelo Anthony, but hasn't found their rhythm yet.
Read More: NBA Throwback: Relive the Final Battle Between Kobe Bryant and LeBron James
Team Sponsors
In September 2021, the Lakers signed a multi-year deal with Korean food company Bibigo to be their new jersey patch sponsor. Besides Bibigo, the Lakers have a tie-up with a wide list of companies that include Adidas, Nike, Gatorade, and Toyota.
Read More: Where Does LeBron James Live? All That We Know About His Luxurious Villa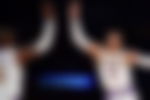 Achievements and History
| | |
| --- | --- |
| Founded  | 1947 |
| Conference | Western |
| Division  | Pacific |
| President | Jeanie Buss |
| General Manager | Rob Pelinka |
| Head Coach  | Frank Vogel |
| Arena  | Staples Center |
| Championships (17) | (1949, 1950, 1952, 1953, 1954, 1972, 1980, 1982, 1985, 1987, 1988, 2000, 2001, 2002, 2009, 2010, 2020) |
| Conference Titles (32) | (1949, 1950, 1952, 1953, 1954, 1959, 1962, 1963, 1965, 1966, 1968, 1969, 1970, 1972, 1973, 1980, 1982, 1983, 1984, 1985, 1987, 1988, 1989, 1991, 2000, 2001, 2002, 2004, 2008, 2009, 2010, 2020) |
| Division Titles (24) | (1971, 1972, 1973, 1974, 1977, 1980, 1982, 1983, 1984, 1985, 1986, 1987, 1988, 1989, 1990, 2000, 2001, 2004, 2008, 2009, 2010, 2011, 2012, 2020) |
| Website | |
Read More: When Shaquille O'Neal challenged Michael Phelps to a swimming contest
Los Angeles Lakers 2021-22 Roster
No.

Player

Pos
Height
Weight

Birth Date

7

Carmelo Anthony

F

6-7

238

May 29, 1984

6

LeBron James

F-G

6-9

250

December 30, 1984

1

Trevor Ariza

F

6-8

215

June 30, 1985

39

Dwight Howard

C

6-10

265

December 8, 1985

4

Rajon Rondo

G

6-1

180

February 22, 1986

2

Wayne Ellington

G

6-4

207

November 29, 1987

10

DeAndre Jordan

C

6-11

265

July 21, 1988

0

Russell Westbrook

G

6-3

200

November 12, 1988

9

Kent Bazemore

G-F

6-4

195

July 1, 1989

3

Anthony Davis

F-C

6-10

253

March 11, 1993

12

Kendrick Nunn

G

6-2

190

August 3, 1995

21

Cameron Oliver

F

6-8

239

July 11, 1996

20

Trevelin Queen

G

6-6

190

February 25, 1997

11

Malik Monk

G

6-3

200

February 4, 1998

15

Austin Reaves

G

6-5

206

May 29, 1998

17

Joel Ayayi

 

(TW)

G

6-5

180

March 5, 2000

5

Talen Horton-Tucker

G-F

6-4

234

November 25, 2000

Sekou Doumbouya

 

(TW)

F

6-8

230

December 23, 2000
Los Angeles Lakers 2021-22 starting lineup
Russell Westbrook (G)
ADVERTISEMENT
Article continues below this ad
Avery Bradley (G)
LeBron James (F)
Anthony Davis (F)
ADVERTISEMENT
Article continues below this ad
Dwight Howard (C)
Los Angeles Lakers News Feed
---
---
---
---
---
---
---
---
---
---