Florida Gators
Florida Gators 2021: News, Schedule, Roster, Scores, Injury Report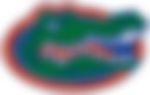 The Florida Gators compete in NCAA Men's Basketball as a part of the Southeastern Conference. Some notable opponent teams from the conference are Kentucky, Auburn, and LSU. They were founded in 1915.
ADVERTISEMENT
Article continues below this ad
They were named the Alligators by Austin Miller, a lawyer, back in the 1900s. He and his father were ordering pennants and banners for the University of Florida, but realized they had no emblem. So he suggested alligators, since they are native to Florida and no other college had the same name. Since then, alligators, later shortened to Gators, has carried on as the name.
The first logo of the Florida Gators was launched back in 1966, and it was just a simple letter F.  The current logo is a fierce-looking alligator, which was introduced in 2013.
History
| | |
| --- | --- |
| Founded | 1915 |
| Conference | Southeastern Conference |
| Athletic Director | Scott Stricklin |
| Head Coach | Mike White |
| Arena | Stephen C. O'Connell Center |
| Championships (2) | 2006, 2007 |
| Conference Tournament Titles (4) | 2005, 2006, 2007, 2014 |
| Conference Regular Season Titles (7) | 1989, 2000, 2001, 2007, 2011, 2013, 2014 |
| Website | https://floridagators.com/sports/mens-basketball |
Who is the Coach of the Gators?
The current coach of the Florida Gators is Mike White. The 43-year-old was appointed in 2015 after a successful tenure at Louisiana Tech.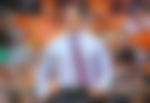 When White arrived, he had to fill the huge void left by former coach Billy Donovan. In just his second season, he guided the team to an impressive 27-win season, including a 2nd seed in the NCAA tournament. He was named as the SEC Coach of the Year in 2017 for that accomplishment.
Who is the Athletic Director of the Gators?
The current athletic director of the Gators is Scott Stricklin. He joined in 2016, after spending six years as the AD at Mississippi State.
In just a short span, he has already been a huge influence. In September, the Sports Business Journal named Stricklin, the 2020 Athletic Director of the Year. He had received a similar honor back in 2016 for his work with Mississippi State.
Achievements and Championships
Despite being founded in 1915, the time the Gators tasted a title victory was when they won the SEC Regular Season Conference in 1989 under Norm Sloan.
They became a consistent performer after Billy Donovan was appointed as the head coach in 1996. He is the most successful coach in Gators history and has also led them to back-to-back titles.
Under Donovan, they qualified for the NCAA tournament 14 out of 19 times and made the Final Four four times.
They have won two NCAA Division 1 titles so far, with victories coming in 2006 and 2007.
Greatest NBA Players
The Gators have produced many quality players who have been a force in the NBA. The best NBA player to have featured for the Gators is Joakim Noah. During his three years at Florida, he led them to two titles and was named as the Most Outstanding Player following their 2006 victory.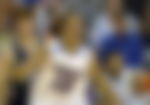 Multiple NBA champions like David Lee, Mike Miller, and Vernon Maxwell have come through the Gators. Bradley Beal, Al Horford, and Udonis Haslem are some former Gators who are currently playing in the league.
Mascot and Uniform
The mascot of the Florida Gators is Albert the Alligator. The first-ever mascot was a live alligator who was then replaced by a costumed mascot in 1970. He dons an orange t-shirt with the classic UF logo and also dons a UF cap. He draws his inspiration from Godzilla, that gator from Mega Python vs. Gatoroid, and WWE wrestler Titus O'Neil.
Albert got a sidekick in 1986 called Alberta, who accompanies him to all home games for the Gators. Alberta is inspired by Beyonce and dreams to perform beside her.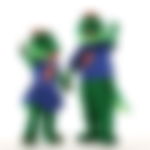 The team colors for the Florida Gators are blue and orange.
Current Roster
ADVERTISEMENT
Article continues below this ad
The Gators roster for the 2020-21 season has 14 players.
Position

Jersey

Number

Name

Height

Weight

G

0

Ques Glover

5-11

182

G

1

Tre Mann

6-5

190

F

2

Samson Ruzhentsev

6-7

192

G

3

Alex Klatsky

6-4

185

F

4

Anthony Duruji

6-7

220

F

5

Omar Payne

6-10

230

G

10

Noah Locke

6-3

203

F

11

Keyontae Johnson

6-5

229

F

12

Colin Castleton

6-11

231

F

15

Osayi Osifo

6-7

225

G

20

Jack May

6-4

175

G

22

Tyree Appleby

6-1

170

G

23

Scottie Lewis

6-5

189

C

33

Jason Jitoboh

6-11

285

G

44

Niels Lane

6-5

206
Schedule
ADVERTISEMENT
Article continues below this ad
The Gators begin their 2020-21 season campaign with a game against UMass Lowell on November 25. They have 27 games in their season, and they end their regular season with a home game against Missouri, on March 3, 2021.
The full schedule is available on the college website.