LA Clippers
LA Clippers 2022: News, Schedule, Roster, Score, Injury Report
The LA Clippers owned by Steve Ballmer is part of the NBA's Western Conference. The team shares the Crypto.com Arena as their home arena with city rivals Los Angeles Lakers along with whom they are part of the Pacific Division.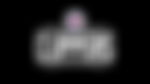 ADVERTISEMENT
Article continues below this ad
The side was one of the three expansion teams to join the NBA in 1970. At the time they were known as the Buffalo Braves. They were based in New York for 8 seasons and reached the playoffs on three consecutive years between 1974-1976. 
In 1978 they shifted base to California and were known as the San Diego Clippers. 6 years later they moved to Los Angeles. However, these moves weren't successful for the side. They made the playoffs only 4 times in their first 28 years as the Los Angeles Clippers. 
Coach Tyronn Lue is leading the team right now, while Lawrence Frank and Michael Winger serve as the president and general manager respectively.
The Los Angeles Clippers acquired big names such as Blake Griffin, DeAndre Jordan, and Chris Paul in the late 2000s and early 2010s. The acquisitions marked a change in fortunes for the side and they reached the playoffs in 7 of the 8 seasons between 2012 to 2019.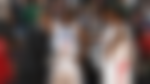 During the 2019 offseason, the LA Clippers signed 2X NBA Finals MVP Kawhi Leonard and acquired time NBA all-star Paul George, from Oklahoma City Thunder. The trade saw 2 players and 5 first-round draft picks go the other way and saw the team signal an intention to challenge for the NBA title. In the 2021-22 season, they are struggling in the absence of the injured Kawhi Leonard.
ADVERTISEMENT
Article continues below this ad
Read More: Kawhi Leonard: All That We Know About His Girlfriend Kishele Shipley
Achievements and History
| | |
| --- | --- |
| Founded | 1970 |
| Conference | Western |
| Division  | Pacific |
| President | Lawrence Frank |
| General Manager  | Michael Winger |
| Head Coach  | Doc Rivers |
| Arena  | Staples Center |
| Championships (0) | - |
| Conference Titles (0) | - |
| Division Titles (2) | (2013,2014) |
| Website | www.nba.com/clippers |
ADVERTISEMENT
Article continues below this ad
LA Clippers 2021-22 Roster
| | | | | | |
| --- | --- | --- | --- | --- | --- |
| No. | Player | Pos | Ht | Wt | Birth Date |
| 9 | Serge Ibaka | C | 7-0 | 235 | September 18, 1989 |
| 33 | Nicolas Batum | SF | 6-9 | 230 | December 14, 1988 |
| 12 | Eric Bledsoe | PG | 6-1 | 214 | December 9, 1989 |
| 55 | Isaiah Hartenstein | C | 7-0 | 250 | May 5, 1998 |
| 5 | Luke Kennard | SG | 6-5 | 206 | June 24, 1996 |
| 40 | Ivica Zubac | C | 7-0 | 240 | March 18, 1997 |
| 13 | Paul George | SF | 6-8 | 220 | May 2, 1990 |
| 1 | Reggie Jackson | SG | 6-3 | 208 | April 16, 1990 |
| 14 | Terance Mann | SG | 6-5 | 215 | October 18, 1996 |
| 2 | Kawhi Leonard | SF | 6-7 | 225 | June 29, 1991 |
| 7 | Amir Coffey  (TW) | SG | 6-7 | 210 | June 17, 1997 |
| 20 | Justise Winslow | SF | 6-6 | 222 | March 26, 1996 |
| 4 | Brandon Boston Jr. | SG | 6-7 | 185 | November 28, 2001 |
| 45 | Keon Johnson | SG | 6-5 | 186 | March 10, 2002 |
| 8 | Marcus Morris | PF | 6-8 | 218 | September 2, 1989 |
| 0 | Jay Scrubb  (TW) | SG | 6-6 | 220 | September 1, 2000 |