trending
What Americans are reading
Buffalo Bills 2022: News, Schedule, Roster, Score, Injury Report
The Buffalo Bills were founded in 1960 as a charter member of the American Football League (AFL) and joined the ranks of the NFL in 1970 following the NFL-AFL merger. They are the only NFL club that plays its home games in the state of New York. The franchise is owned by Terry and Kim Pegula who picked up the majority ownership tag following the death of the original owner Ralph Wilson back in 2014.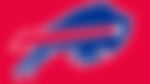 The franchise won two AFL championships back in 1964 and 1965, and these chips stand as the only major professional sports championships from a team representing Buffalo. Chiefly, the Bills found heightened success between 1990 and 1993 when they appeared in a record-setting four straight Super Bowls. However, they would go on to lose all four games.
This unparalleled success was followed by a meaningful active playoff drought making them the last NFL franchise and the last in the four major leagues to qualify for a post-season in the 21 century. The club seems to have found its footing under Head Coach Sean McDermott however, the Bills still remain the only AFC East team to have never won a Super Bowl.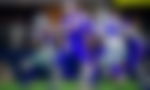 The 2020 campaign of the Buffalo Bills was a resounding success as they improved on their 2019 record of 10-6 by finishing off the regular season with a 13-3 run placing 1st in the AFC East. The Bills beat the Colts 27-24 in the Wild Card Playoffs as well as the Divisional Round against the Baltimore Ravens 17-3.
However, the Bills lost the AFC championships match-up to the Kansas City Chiefs 24-28 and faltered to turn in a trip to the Super Bowl.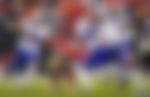 Logo
The current logo for the Bills is a blue leaping buffalo with a red beam running down the middle. This has been the franchise logo since 1974. Turning back the clock, the Bills original logo depicts two football players sunning alongside several buffaloes. This logo lasted from 1960 to 1961 and was subsequently changed in 1962.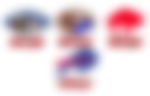 The next logo depicts a brown football encompassing a Bills Player running beside a buffalo. The next change came in 1970 and led up all the way up to the modern iteration. The 1970-1973 logo saw the Bills adopt an all-red silhouette of a standing buffalo facing right.
Owner Achievements
Terrance Michael Pegula is an American billionaire businessman with a vested interest in entertainment, real estate, and natural gas development. Along with his wife Kim Pegula, he is the owner of Pegula Sports and Entertainment. The entity has stakes in the Buffalo Bills as well as the NFL?s Buffalo Sabres.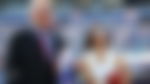 On September 14, 2014, news broke that Pegula had placed the winning bid to purchase the Buffalo Bills, a sale that went live following the death of the original owner and team founder Ralph Wilson. Once the Bills were purchased, Pegula and his wife Kim introduced One Buffalo, a marketing campaign that is now a brand used across all of their sports teams and products.
Buffalo Bills 2022 Sponsors
Pegula Sports and Entertainment (PS&E) along with Lake Erie College of Osteopathic Medicine unveiled a multi-year partnership to inspire a new generation of future medical, pharmacy, and dental students. What?s more, PS&E welcomed Skysports Equipment as the official Construction Equipment rental company for the Bills.
The deal provides solutions for a variety of construction projects and the sale and service of new and used equipment. EnergyMark also has had a tie-up with the Buffalo Bills with the aim to supply natural gas, electricity, and risk management solutions for industrial customers.
Buffalo Bills 2022 Roster Foundation
Quarterbacks
#17 Josh Allen

#11 Matt Barkley

#18 Case Keenum

Running Backs
#35 Raheem Blackshear

#28 James Cook

#22 Duke Johnson

#25 Taiwan Jones

#26 Devin Singletary

Wide Receivers
#86 Tavon Austin

#80 Jamison Crowder

#13 Gabe Davis

#14 Stefon Diggs

#87 Tanner Gentry

#16 Isaiah Hodgins

#15 Jake Kumerow

#6 Isaiah Mckenzie

#82 Neil Pau'u

#10 Khalil Shakir

#5 Marquez Stevenson

Tight Ends
#88. Dawson Knox

#8 OJ Howard

#85 Quintin Morris

#89 Tommy Sweeney

#84 Jaylen Wydermyer

Offensive Linemen
#70 Alec Anderson

#71 Ryan Bates

#79 Spencer Brown

#73 Dion Dawkins

#72 Tommy Doyle

#74 Cody Ford

#68 Bobby Hart

#75 Tanner Owen

#77 David Quessenberry

#67 Luke Tenuta

#63 Derek Kerstetter

Defensive Linemen
#54 Eli Ankou

#55 Boogie Basham

#98 C.J. Brewer

#93 Brandon Bryant

#94 Prince Emili

#57 A.J. Epenesa

#59 Kingsley Johnathan

#92 DaQuan Jones

#96 Daniel Joseph

#90 Shaq Lawson

#56 Mike Love

#91 Ed Oliver

#97 Jordan Philips

#50 Greg Rosseau

#99 Tim Settle

Linebackers
#54 Baylon Spector

#9 Andre Smith

#44 Tyler Matakevich

#58 Matt Milano

#40 Von Miller

#49 Tremaine Edmunds

#43 Terrel Bernard

Defensive Backs
#47 Christian Benford

#24 Kaiir Elam

#41 Reggie Gilliam

#29 Tim Harris

#46 Ja'Marcus Ingram

#30 Dane Jackson

#4 Jaquan Johnson

#7 Taron Johnson

#39 Cam Lewis

#38 Nick McCloud

#33 Siran Neal

#36 Josh Thomas

#27 Tre'Davious White

#37 Olaijah Griffin

#21 Jordan Poyer

#2 Tyler Bass

#69 Reid Ferguson

#23 Micah Hyde

Special Team
#19 Matt Araiza

#2 Tyler Bass

#3 Matt Haack
2022 Charity
The Buffalo Bills Foundation supports organizations committed to improving the quality of life in our region. This is done through philanthropic investment in the community along with supporting NFL and team charitable initiatives. Additionally, the ?Huddle for Hunger? food drive has been set to collect donated food items that will benefit FeedMore feeding programs.
Pre-pandemic, FeedMoreWNY?s came out to an estimated 155,420 people including 54, 690 children who did not have adequate access to enough nutritious food to live a healthy life. By the end of 2020, this number is likely to grow and hence the Bills have ramped up the reach of their program.
History and Achievements
Founded
1959
Owner
Terry and Kim Pegula
CEO
Terry Pegula
General Manager
Brandon Beane
Head Coach
Sean McDermott
Stadium
Bills Stadium
Location
Orchard Park, New York
Sponsors
BFLO Store, Skyworks Equipment Rental, EnergyMark, Nextiva, Lake Erie College of Osteopathy, Seneca Gaming Corp.
Championships
League championships (2)

AFL Championships (pre-1970 AFL-NFL merger) [2]

1964, 1965

Conference championships (4)

AFC: 1990, 1991, 1992, 1993

Division championships (12)

AFL Eastern: 1964, 1965, 1966

AFC East: 1980, 1988, 1989, 1990, 1991, 1993, 1995, 2020, 2021

Official Website
www.buffalobills.com