Green Bay Packers
Green Bay Packers 2022: News, Schedule, Roster, Score, Injury Report
The Green Bay Packers are one of the oldest teams in the NFL and were the 3rd team to join the ranks of professional football. The two teams that preceded the Packers still play in the NFL but have changed their names and base of operations.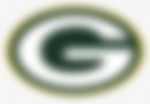 ADVERTISEMENT
Article continues below this ad
The Packers have changed their name from the Green Bay Acme Packers to Green Bay Packers. Hence, the franchise can claim the record for a team that has spent the longest amount of time at a single base of operations. 
This can be attributed to the community non-profit ownership model of the team. As of the 2020 NFL season, the Green Bay Packers are the only community-owned franchise to be in operation in 2020. 
The franchise had humble roots in the small town of Green Bay, Wisconsin. Its name comes from the town and the company (Indian Packing Company) whose team founder Earl Lambeau took money to create the uniforms.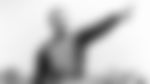 Lambeau set the record for most NFL championships by a single coach with his wins in 1929-31, 1936,1939, and 1944. However, he never claimed the trophy as a player. 
After nearly 3 decades, the Green Bay Packers were in the doldrums financially. Their alternatives were to wrap up operations or relocate. Later, their controversial training facility caught fire and Lambeau departed to Chicago. 
The insurance money from the Rockwood Lodge incident helped the Packers retain their base. A decade later, they ascended to the top, and under Vincent Lombardi, they claimed the inaugural Super Bowl title. 
Now, they are a recognizable brand and Forbes puts them at #27 for 2019's most valuable sports franchises. Furthermore, they are #12 among NFL teams on the list. 
Green Bay Packers play in the NFC North alongside the Minnesota Vikings, Detroit Lions, and Chicago Bears. 
Green Bay Packers Owner
Being a non-profit team, the Green Bay Packers does not have a single owner. Instead, the franchise has multiple shareholders whose interests are served by a Board of Directors. 
The shareholders make up the Green Bay Packers. Inc and have a set of rules to ensure no single entity takes control of the franchise. No shareholder can hold more than 2,000 of the 5,009,518 shares available. 
Packers Achievements
The Green Bay Packers (13) have won the most championships (pre-Super Bowl and Super Bowl) in American football history. Furthermore, they are the only franchise to accomplish a three-peat (1929-31, 1965-67)
Over the course of their first three-peat, the team set a record for the most consecutive home games (P29 W26 T3) without a defeat.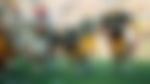 The Green Bay Packers have won 9 conference championships and 19 divisional championships. Furthermore, they have reached the Playoffs on 33 occasions during their storied tenure as one of the founding teams of the NFL. 
They claimed the first 2 Super Bowl games and their accomplishments of 5 league titles under coach Vincent Lombardi saw the NFL rename their trophy to honor the late great Packers coach.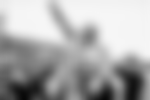 5 players have claimed the regular-season MVP award in a Green Bay Packers uniform. They are Paul Hornung (1961), Jim Taylor (1962) Bart Starr (1966) Brett Favre (1995-97), and Aaron Rodgers (2011, 2014). 
Aaron Rodgers at the Green Bay Packers
The Packers drafted Aaron Rodgers in 2005. He had the weight of expectations on him as he knew he would eventually replace 3x NFL MVP and Super Bowl winner Brett Favre.
The Packers quarterback led his side to the Vincent Lombardi Trophy in his third season and claimed the NFL MVP trophy in 2 of the next 4 seasons. 
Rodgers continues to lead the offense and is showing no signs of slowing down despite approaching his 37th birthday. 
Logo
The Green Bay Packers' first logo featured the slogan, "You want it we pack it." Beneath the slogan were the words, "Acme Packers, Green Bay WI," "1921 Football."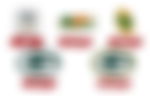 They changed things around nearly 3 decades later. The Green Packers' new logo came into existence ahead of the 1951 NFL season. It featured an orange football with the word 'Packers' plastered across the front in dark green. On either side of the football are the field goal uprights. 
3 seasons later, the franchise introduced a new logo. It was a yellow football that had a quarterback attempting a pass. The player was clad in yellow akin to the color of the football, and his jersey had a dark green infusion within it. This blended into the background with a green-tinged shape that resembled the state of Wisconsin. 
In 1961, 4 years after moving to Lambeau Field where they still play their home games, the franchise adopted a simple logo that has become synonymous with them. It consists of the letter 'G' in white within a green circle. Until the 1980 NFL season, a white border surrounded the letter. The designers replaced it with a golden yellow border that remains to date.
Green Bay Packers 2021 Sponsors
Polaris Industries partnered up with the Packers to give fans a chance to enter a one-of-a-kind partnership and win an all-new Polaris Off-road or Snowmobile Vehicle. Their larger goal came in to look and build upon the outdoor adventures Polaris brings to the community. Align Technology Inc also cut a deal with the Packers for Invisalign as part of a larger league-wide deal.
Additionally, the Wisconsin-based franchise also signed a 3-year deal with Palermo's Pizza, one of the largest food manufacturing companies in Wisconsin. However, the terms of this deal were not disclosed.
Green Bay Packers 2022 Roster Foundation
Quarterbacks

#19 Danny Etling

#10 Jordan Love

#12 Aaron Rodgers

Running Backs

#28 AJ Dillon

#39 Tyler Goodson

#33 Aaron Jones

#27 Patrick Taylor

#34 Dexter Williams

Wide Receivers

#18 Randall Cobb

#87 Romeo Doubs

#86 Travis Fulgham

#5 Ishmael Hyman

#13 Allen Lazard

#8 Amari Rodgers

#83 Samori Toure

#11 Sammy Watkins

#9 Christian Watson

#88 Juwann Winfree

Tight Ends

#82 Nate Becker

#80 Sal Cannella

#84 Tyler Davis

#81 Josiah Deguara

#89 Marcedes Lewis

#47 Alizé Mack

#85 Robert Tonyan

Offensive Linemen

#67 Jake Hanson

#65 Michal Menet

#71 Josh Myers

#74 Elgton Jenkins

#76 Jon Runyan

#50 Zach Tom

#69 David Bakhtiari

#72 Caleb Jones

#73 Yosh Nijman

#63 Rasheed Walker

#70 Royce Newman

#75 Sean Rhyan

Defensive Linemen

#98 Akial Byers

#97 Kenny Clark

#99 Jonathan Ford

#96 Jack Heflin

#94 Dean Lowry

#90 Jarran Reed

#93 T.J. Slaton

#60 Chris Slayton

#95 Devonte Wyatt

Linebackers

#51 Krys Barnes

#59 De'Vondre Campbell

#55 Kingsley Enagbare

#40 Tipa Galeai

#53 Jonathan Garvin

#52 Rashan Gary

#54 La'Darius Hamilton

#49 Kobe Jones

#58 Isaiah McDuffie

#91 Preston Smith

#44 Ty Summers

#7 Quay Walker

#57 Ray Wilborn

Defensive Backs

#23 Jaire Alexander

#29 Rasul Douglas

#48 Kabion Ento

#37 Rico Gafford

#22 Shemar Jean-Charles

#25 Keisean Nixon

#21 Eric Stokes

#43 Kiondre Thomas

#46 Micah Abernathy

#31 Adrian Amos

#24 Tariq Carpenter

#35 De'Vante Cross

#30 Shawn Davis

#38 Innis Gaines

#6 Dallin Leavitt

#26 Darnell Savage

Special Teams

#45 Ramiz Ahmed

#2 Mason Crosby

#56 Jack Coco

#16 Pat O'Donnell
ADVERTISEMENT
Article continues below this ad
Green Bay Packers 2022 Charity
The Green Bay Packers Foundation has been giving back to Wisconsin's community since 1986, serving as a "vehicle to assure continued contributions to charity". They come in with the mission to promote family values, and the competitive value of athletics, ensure the safety and education of children and prevent cruelty to animals.
There are plenty of football-based community services like the Football Outreach Camp, Packers Parents clinic, Green Bay Packers Coaching School, and Packers 11-On, to name a few. The coaching school was hosted on June 7th, 2020, where attendees were taught techniques to ensure their youngsters have fun playing the game they love while developing values of teamwork, responsibility, and discipline.
ADVERTISEMENT
Article continues below this ad
Achievements and History
Founded
1919
Owner
Green Bay Packers Inc
CEO
Mark H. Murphy
Head Coach
Matt LaFleur
General Manager
Brian Gutekunst
Stadium
Lambeau Field
Location
Green Bay, Wisconsin
Sponsors
Polaris Industries, Palermo's Pizza, Invisalign, U.S Cellular, Concordia University
Championships
League championships (13)

NFL Championships (pre-1970 AFL-NFL merger)

1929, 1930, 1931, 1936, 1939, 1944, 1961, 1962, 1965, 1966, 1967

Super Bowl championships (4)

1966 (I), 1967 (II), 1996 (XXXI), 2010 (XLV)

Conference championships (9)

NFL Western: 1960, 1961, 1962, 1965, 1966, 1967

NFC: 1996, 1997, 2010

Division championships (21)

NFL: West: 1936, 1938, 1939, 1944

NFL Central: 1967

NFC Central: 1972, 1995, 1996, 1997

NFC North: 2002, 2003, 2004, 2007, 2011, 2012, 2013, 2014, 2016, 2019, 2020, 2021

Official Website
Green Bay Packers- www.packers.com
Green Bay Packers News Feed
---
---
---
---
---
---
---
---
---
---