trending
What Americans are reading
Indianapolis Colts 2022: News, Schedule, Roster, Score, Injury Report
Since being founded in Baltimore in 1953, the Colts have been a member club of the NFL. The storied franchise was one of three NFL teams to form the AFC following the 1970 merger. Their time in Baltimore was fruitful, to say the least as they advanced to the Playoffs 10 times and won 3 NFL championships.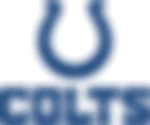 Additionally, the Colts went 1-1 in Super Bowl appearances during their time in Baltimore, and it's clear that they were shaping up to be a legacy franchise. The relocation to Indianapolis came in 1984, and their success seemingly continued in good measure. The club accrued one Super Bowl chip, two conference championships, and made 16 playoff appearances since joining under the Indianapolis banner.
Furthermore, the club has been home to some of the most prolific stars to ever step foot onto the football field. 1998-2011 marked the Peyton Manning era, and a Super Bowl chip was also consolidated under his reign. Although he was unceremoniously released from his contract by owner Jim Irsay in 2012, his impact on Colts club history cannot be ignored.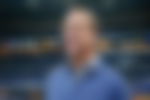 The 2020 season saw the franchise round out a 10-5 record and a number 2 placement in the AFC South. The Colts improved upon their 7-9 2019 season with a week 13 win over the Houston Texans and are making their run towards the playoffs. They will also attempt their first AFC South title since 2014.
Logo
The Colts? color palette was picked as blue and white to reflect professionalism, reliability, and loyalty to their fans and football. The earliest logo saw a jumping horse wearing a football helmet and holding a rugby ball. The ?Baltimore Colts? wording was ditched in before carrying on the iteration from 1961 to 1978.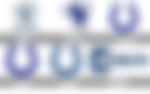 From 1979- to the modern-day, the Indianapolis Colts went with the now-iconic horseshoe with seven white grommets. It was meant to signify luck and hope and became a signature for the franchise. The years that followed saw minor angle and contour changes, however, the essence remained the same. Finally, 2020 saw a new visual identity is added in the form of a Horseshoe taking on the letter ?C?
Owner Achievements
James Irsay is the owner and CEO of the Colts and he inherited the club from his father Robert Irsay, who built a fortune through successful heating and air-conditioning companies. James ?Jim? Irsay was 12 years old when his father purchased the then ?Baltimore Colts?.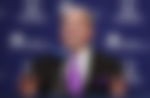 After graduating from SMU in 1982, Jim joined the Colts? professional staff and was named the Vice President and General Manager in 1984. He became the youngest owner in the NFL at the age of 37, following a legal battle with his stepmother over ownership. As of January 1st, 2021, Jim Irsay?s net worth was estimated at $3 billion courtesy of Forbes.
Indianapolis Colts 2022 Sponsors
Allegiant signed a deal to become the official airline partner of the Indianapolis Colts. As part of the agreement, the upper terrace of the Lucas Oil Stadium was named the Allegiant Terrace level. What?s more, Allegiant will give Indiana residents the chance to compete to be permanently featured on one of the 133 banners on the terrace level.
The franchise also has tie-ups with Caesars Entertainment and William Hill making the Sports Betting sponsors of the Colts. The deal sees sponsors of a free-to-play ?Pick 6 Predator? game on the Colts Mobile app. Correct picks on the app are rewarded with weekly prizes, and all participants are entered into a chance to win a trip to Las Vegas to stay at the Caesars Entertainment property.
Indianapolis Colts 2022 Roster Foundation
Quarterbacks
#3 Jack Coan

#4 Sam Ehlinger

#9 Nick Foles

#2 Matt Ryan

Running Backs
#21 Nyheim Hines

#35 Deon Jackson

#30 Phillip Lindsay

#27 D'vonte Price

#28 Jonathan Taylor

#42 C.J. Verdell

#43 Ty'Son Williams

Wide Receivers
#1 Parris Campbell

#15 Keke Coutee

#16 Ashton Dulin

#7 Ethan Fernea

#6 Isaiah Ford

#12 De'Michael Harris

#14 D.J. Montgomery

#86 Samson Nacua

#10 Dezmon Patmon

#14 Alec Pierce

#11 Michael Pittman

#17 Mike Strachan

#84 Michael Young Jr.

Tight Ends
#81 Mo Alie-Cox

#83 Kylen Granson

#49 Michael Jacobson

#48 Nikola Kalinic

#85 Andrew Ogletree

#80 Jelani Woods

Offensive Linemen
#62 Wesley French

#78 Ryan Kelly

#75 Will Fries

#65 Alex Mollette

#56 Quenton Nelson

#61 Carter O'Donnell

#63 Danny Pinter

#60 Josh Seltzner

#73 Dennis Kelly

#66 Brandon Kemp

#71 Jordan Murray

#69 Matt Pryor

#79 Bernhard Raimann

#72 Braden Smith

#74 Ryan Van Demark

Defensive Linemen
#52 Ben Banogu

#92 Kameron Cline

#94 Tyquan Lewis

#91 Yannick Ngakoue

#59 Ifeadi Odenigbo

#54 Dayo Odeyingbo

#51 Kwity Paye

#97 Curtis Brooks

#99 DeForest Buckner

#68 Byron Cowart

#93 Eric Johnson

#96 R.J. McIntosh

#64 Caeveon Patton

#90 Grover Stewart

#95 Chris Williams

Linebackers
#58 Bobby Okereke

#57 JoJo Domann

#36 Brandon King

#49 Forrest Rhyne

#48 James Skalski

#45 E.J. Speed

#55 Sterling Weatherford

#44 Zaire Franklin

#53?Shaquille Leonard

Defensive Backs
#47 Anthony Chesley

#30 Dallis Flowers

#5 Stephon Gilmore

#23 Kenny Moore II

#41 Alexander Myres

#29 Will Redmond

#34 Isaiah Rodgers

#39 Marvell Tell

#40 Chris Wilcox

#38 Tony Brown

#20 Nick Cross

#31 Brandon Facyson

#33 Armani Watts

#46 Luke Rhodes

Special Team
#35 Rodrigo Blankenship

#6 Jake Verity

#8 Rigoberto Sanchez
2022 Charity
Amongst the current player's foundation is the Jabaal Sheard Foundation that provides at-risk youth with outreach programs that include mentorship, educational advancement, and overall wellness to promote an active lifestyle. Furthermore, there?s the Alumni Gary Brackett Impact Foundation that seeks to offer opportunities and resources to children affected by cancer.
The NFL?s Crucial Catch mission set up to fight cancer is supported by the Indianapolis Colts who joined the Ashley HomeStore unit to raise awareness and support for survivors of all types of cancers. Not to mention, the franchise has a Bleed Blue Blood drive campaign which is currently in its 21 year that has made a massive impact.
History and Achievements
Founded
1953
Owner
Jim Irsay
CEO
Jim Irsay
Head Coach
Frank Reich
General Manager
Chris Ballard
Stadium
Lucas Oil Stadium
Location
Downtown Indianapolis, Indiana
Sponsors
Caesars Entertainments, William Hill, Allegiant Air, PointsBet, Vivid Seats, Fanatics,
Championships
League championships

NFL Championships (pre-1970 AFL-NFL merger) [3]

1958, 1969, 1968

Super Bowl championships (2)

1970 (V), 2006 (XLI)

Conference championships (7)

NFL Western: 1958, 1959, 1964, 1968

AFC: 1970, 2006, 2009

Division championships (16)

NFL Coastal: 1968

AFC East: 1970, 1975, 1976, 1977, 1987, 1999

AFC South: 2003, 2004, 2005, 2006, 2007, 2009, 2013, 2014

Official Website
Indianapolis Colts- www.colts.com