Chicago Bulls
Chicago Bulls
Chicago Bulls: History, Achievements, Current Roster
The Chicago Bulls are owned by Jerry Reinsdorf and play in the Eastern Conference of the NBA. They were founded in 1966 and their base is at the United Center. The Chicago Bulls share this stadium with the NHL side Chicago Blackhawks. The Bulls are currently eleventh in the Eastern Conference.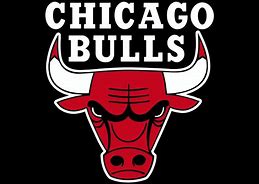 The franchise attained superstardom in the 90s where they won 6 NBA titles. There were two three-peats when Michael Jordan was part of the team in this decade. 
The Chicago Bulls and Detroit Pistons had a memorable rivalry in the late 80s and early 90s. The teams faced each other in 3 consecutive conference finals between 1989-1991. On each occasion, the winner of this clash went on to claim the NBA title. 
In 1992 the Chicago Bulls set a franchise record of 67 wins. 3 years later in Michael Jordan's first full season after the short-lived baseball career, the Chicago Bulls became the first team to record 70 regular-season wins. That year they also became the first team to have 3 players on the NBA All-Defensive First Team. 
After Jordan's second retirement the Chicago Bulls struggled and did not feature in the playoffs until 2005. After another lean year, they made the playoffs on 8 consecutive occasions from 2007-2015.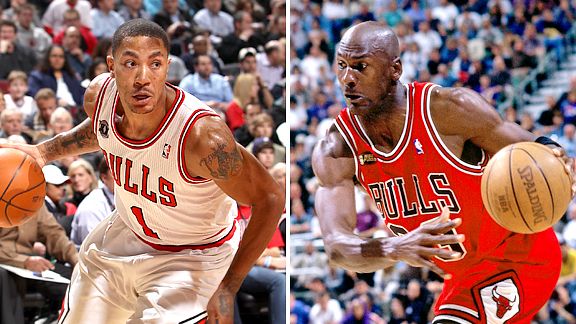 2 players have won the NBA MVP Award in Chicago Bulls colors. They are Michael Jordan (1988, 1991, 1992, 1996, 1998) and Derrick Rose (2011) who at 22 was the youngest recipient of the award. 
Chicago Bulls Achievements 
| | |
| --- | --- |
| Championships | 1991, 1992, 1993, 1996, 1997, 1998 |
| Conferences | 1991, 1992, 1993, 1996, 1997, 1998 |
| Division Titles | 1975, 1991, 1992, 1993, 1996, 1997, 1998, 2011, 2012 |
Chicago Bulls Current Roster
Pos.
No.
Name
Height
Weight
DOB (YYYY-MM-DD)

G

51

Arcidiacono, Ryan

6 ft 3 in (1.91 m)

195 lb (88 kg)

1994–03–26

F/C

34

Carter, Wendell

6 ft 9 in (2.06 m)

270 lb (122 kg)

1999–04–16

G

32

Dunn, Kris 

6 ft 3 in (1.91 m)

205 lb (93 kg)

1994–03–18

F/C

6

Felício, Cristiano

6 ft 10 in (2.08 m)

270 lb (122 kg)

1992–07–07

F/C

12

Gafford, Daniel

6 ft 10 in (2.08 m)

234 lb (106 kg)

1998–10–01

G

3

Harrison, Shaquille

6 ft 7 in (2.01 m)

190 lb (86 kg)

1993–10–06

G/F

15

Hutchison, Chandler 

6 ft 7 in (2.01 m)

210 lb (95 kg)

1996–04–26

F/C

2

Kornet, Luke 

7 ft 2 in (2.18 m)

250 lb (113 kg)

1995–07–15

G/F

8

LaVine, Zach

6 ft 6 in (1.98 m)

200 lb (91 kg)

1995–03–10

F/C

24

Markkanen, Lauri

7 ft 0 in (2.13 m)

240 lb (109 kg)

1997–05–22

G

20

Mokoka, Adam

(TW)

6 ft 5 in (1.96 m)

190 lb (86 kg)

1998–07–18

F

22

Porter, Otto

6 ft 8 in (2.03 m)

198 lb (90 kg)

1993–06–03

G

31

Satoranský, Tomáš

6 ft 7 in (2.01 m)

210 lb (95 kg)

1991–10–30

G

/F

28

Strus, Max 

(TW)

6 ft 5 in (1.96 m)

215 lb (98 kg)

1996–03–28

G

45

Valentine, Denzel

6 ft 4 in (1.93 m)

220 lb (100 kg)

1993–11–16

G

0

White, Coby

6 ft 4 in (1.93 m)

195 lb (88 kg)

2000–02–16

F

21

Young, Thaddeus

6 ft 8 in (2.03 m)

235 lb (107 kg)

1988–06–21