Chicago Bulls
Chicago Bulls 2022: News, Schedule, Roster, Score, Injury Report
The Chicago Bulls basketball team is owned by Jerry Reinsdorf and plays in the Eastern Conference of the NBA. They were founded in 1966 and their base is at the United Center. The Chicago Bulls share this stadium with the NHL side, Chicago Blackhawks.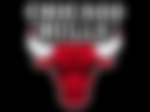 ADVERTISEMENT
Article continues below this ad
The franchise attained superstardom in the 90s, where they won six NBA titles. There were two three-peats when Michael Jordan was part of the team in this decade. 
The Chicago Bulls and Detroit Pistons had a memorable rivalry in the late 80s and early 90s. The teams faced each other in three consecutive conference finals between 1989-1991. On each occasion, the winner of this clash claimed the NBA title. 
In 1992, the Chicago Bulls set a franchise record of 67 wins. Three years later, in Michael Jordan's first full season after the short-lived baseball career, the Chicago Bulls became the first team to record 70 regular-season wins. That year, they also became the first team to have 3 players on the NBA All-Defensive First Team. 
Read More: Was Michael Jordan Forced Retire in 1993 Due to His Gambling Addiction? A Look Back at the Conspiracy Theories
After Jordan's second retirement, the Chicago Bulls struggled and did not feature in the playoffs until 2005. After another lean year, they made the playoffs on 8 consecutive occasions from 2007 to 2015.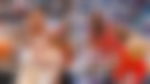 Two players have won the NBA MVP Award in Chicago Bulls colors. They are Michael Jordan (1988, 1991, 1992, 1996, 1998) and Derrick Rose (2011) who, at 22, was the youngest recipient of the award. Currently, the side is experiencing its best outing in many years, sitting inside the top-2 of the Eastern Conference.
ADVERTISEMENT
Article continues below this ad
Read More: The Significance of the Famous Number 23 Behind the Jersey of Michael Jordan
 Achievements and History
| | |
| --- | --- |
| Founded | 1966 |
| Conference | Eastern |
| Division  | Central |
| President | Michael Reinsdorf |
| General Manager  | Marc Eversley  |
| Head Coach  | Billy Donovan |
| Arena  | United Center |
| Championships (6) | (1991, 1992, 1993, 1996, 1997, 1998) |
| Conference Titles (6) | (1991, 1992, 1993, 1996, 1997, 1998) |
| Division Titles (9) | (1975, 1991, 1992, 1993, 1996, 1997, 1998, 2011, 2012) |
| Website | www.nba.com/bulls |
ADVERTISEMENT
Article continues below this ad
Chicago Bulls 2022 Roster
| | | | | | |
| --- | --- | --- | --- | --- | --- |
| 11 | DeMar DeRozan | PF | 6-6 | 220 | August 7, 1989 |
| 7 | Troy Brown Jr. | SF | 6-6 | 215 | July 28, 1999 |
| 2 | Lonzo Ball | PG | 6-6 | 190 | October 27, 1997 |
| 6 | Alex Caruso | SG | 6-4 | 186 | February 28, 1994 |
| 12 | Ayo Dosunmu | SG | 6-5 | 200 | January 17, 2000 |
| 13 | Tony Bradley | C | 6-10 | 248 | January 8, 1998 |
| 5 | Derrick Jones Jr. | PF | 6-5 | 210 | February 15, 1997 |
| 8 | Zach LaVine | SG | 6-5 | 200 | March 10, 1995 |
| 24 | Javonte Green | SF | 6-4 | 205 | July 23, 1993 |
| 28 | Alfonzo McKinnie | SF | 6-7 | 215 | September 17, 1992 |
| 25 | Tyler Cook | PF | 6-8 | 255 | September 23, 1997 |
| 19 | Marko Simonovic | C | 6-11 | 216 | October 15, 1999 |
| 14 | Malcolm Hill | SF | 6-6 | 22 | October 26, 1995 |
| 44 | Patrick Williams | PF | 6-7 | 215 | August 26, 2001 |
| 0 | Coby White | PG | 6-5 | 195 | February 16, 2000 |
| 9 | Nikola Vucevic | C | 6-10 | 260 | October 24, 1990 |
| 21 | Matt Thomas | SG | 6-4 | 190 | August 4, 1994 |